A tattoo artist has converted his studio into a PPE production facility – making around 300 face shields a day for frontline workers.
Murray Robertson, 52, has donated 2000 of his handmade face masks to carers and NHS workers in the last three weeks.
The dedicated dad maxed out his credit card on buying materials to make the shields, which he creates at his studio in Grangemouth, Falkirk, with the help of his wife and two daughters.
Inspired by engineers at the Ford Motor Company, Murray copied their way of producing the masks which are simple and easy to make and use just three pieces of equipment.
Murray has spent thousands on material for the masks which are made from PVC plastic, high-density foam, and elastic.
It costs 68p to make one, and Murray can produce nearly 70 an hour with the help of his wife Gayle, 47, and daughters Katt, 26, and Fee, aged ten.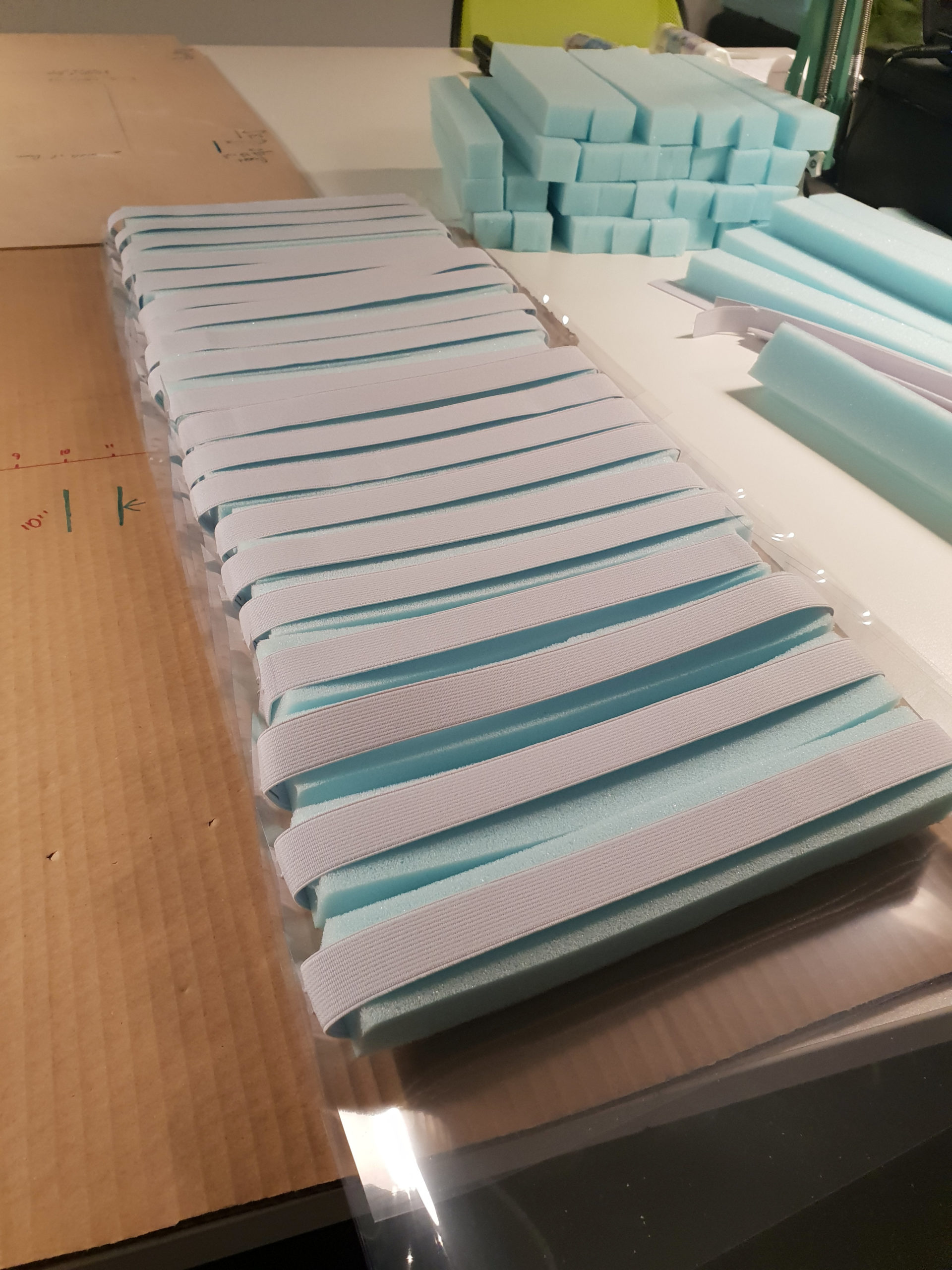 Murray, who has been a tattoo artist for ten years, said: "At the start we maxed out our credit cards on plastic material.
"But the community has been amazing sending in donations, we have had 100 metres of elastic donated.
"So far we have made about 2000 which have been given to care homes all across the Falkirk district.
"We have had orders from individual nurses directly who want to have them at work too, but we are not providing them to the NHS just now."
Murray had just opened a new facility for his business, Studio IX Tattoo, which was only in use for two weeks before the lockdown.
He knew he could put the studio to good use and quickly began researching an easy way to make face shields for key workers.
Murray said: "We are tattoo artists, we shouldn't be doing this but if we didn't workers might not have any, and it can be life or death for them.
"We did lots of research before we started and we picked up on an idea Ford Motors in the USA had for the quickest and easiest way to make face shields.
"They use three things, PVC plastic, high-density foam, and one inch elastic, so we took that advice and we knew we could copy the design.
"We can make 65 to 70 shields an hour, it would be more if we had more people to help, but we are trying to keep it to just family to reduce infection risk."
Following his success, Murray is considering branching out into disposable gowns, with the help of firefighters from America.
He said: "We are making prototypes of disposable gowns too, we got in touch with firefighters in Oregon, in America, who have helped us with them."