A teenager who lost both eyes to a rare cancer is delivering a knockout performance in the boxing ring.
Kaiden Ward, 14, was left blind before the age of three, but his fighting spirit has seen him learn how to pack a punch.
His performances have been so impressive that Beath Boxing Club named him their boxer of the year.
"I was straight in there as I had done a bit of boxing at home," said Kaiden. "It took me a while, but once I got into it and knew where to hit, it was a lot easier.
"Sparring is a wee bit hard sometimes, but it's just the same thing – once you get into a rhythm it just comes naturally."
Kaiden lost his eyes to retinoblastoma, a rare cancer that affects fewer than 50 children in the UK every year.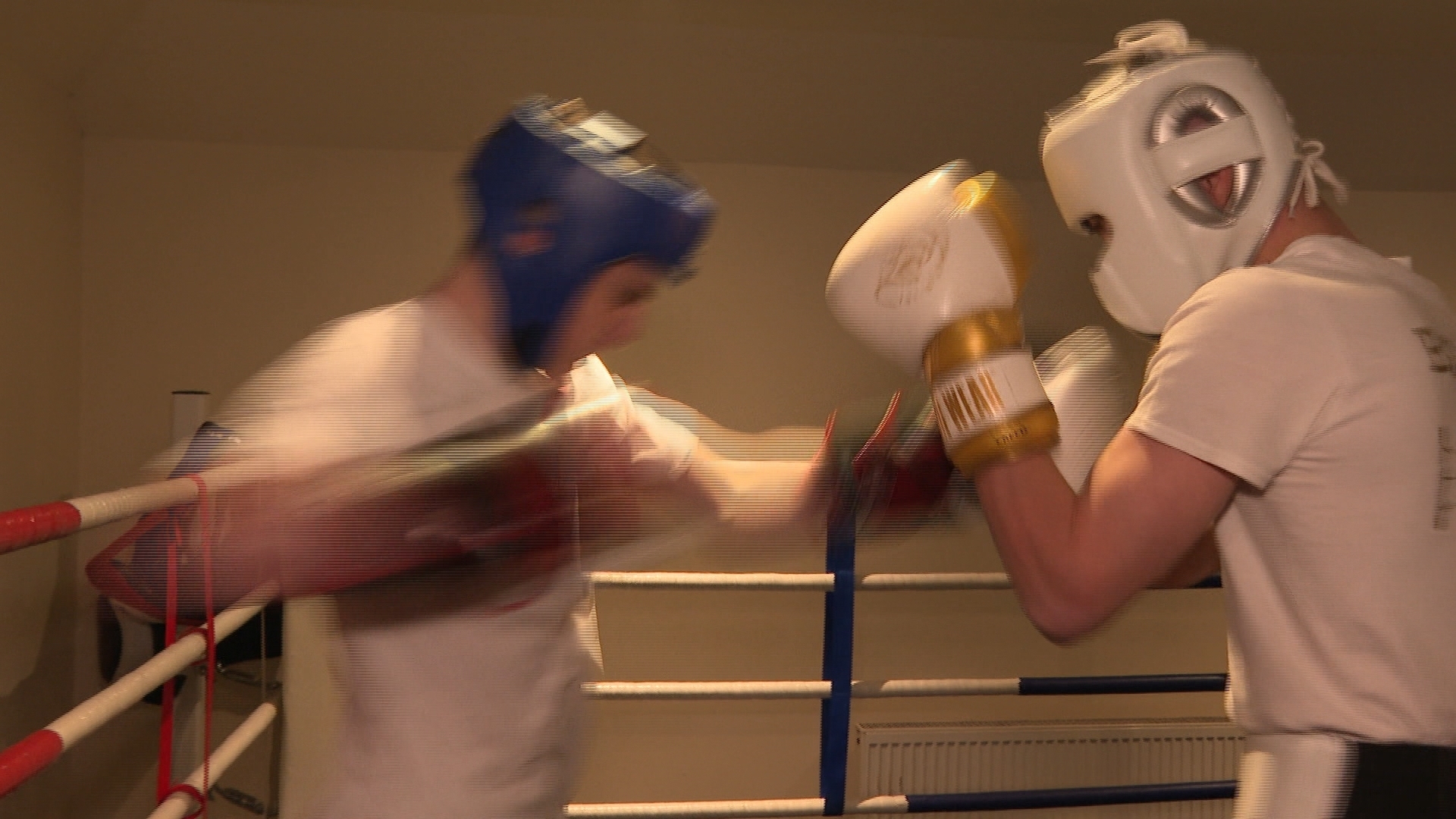 After becoming bored at home during lockdown, he came across the Fife club's website, prompting his mum to contact the coach, John Paul Hynd.
Since joining up, Kaiden hasn't missed a training session and has developed a reputation as the gym's hardest hitter.
"He's really transformed not just my outlook on things, but a lot of the other coaches and boxers in the club as well," he Mr Hynd.
"He doesn't see any adversity – he just sees it, wants it and goes for it.
'We're here to back him with whatever he wants. Whatever his goals, hopes and aspirations are, if we can make them happen, then we're going to do it."
As well as developing his boxing skills, Kaiden has also found friendship in the shape of fellow fighter Conor Hynd.
"It's been an inspiration to see how he's just gone for it and done his best," he said.
"Everybody's always happy to see him. It's good to see him in the gym, really good to see him."