The First Minister has urged against "speculation" after a 14-year-old died at a high school in West Lothian on Wednesday.
Hamdan Aslam was pronounced dead after emergency crews were called to St Kentigern's Academy on June 6 amid reports of a concern for a teenager.
He was taken to hospital by ambulance, but died a short time later.
Floral tributes have been left at the school in memory of the teen and the school's Chaplain also paid tribute.
The school's Chaplain, Father Peter Owolabi, said the incident was "sudden and unexpected".
He told STV News: "Everyone should keep a prayer for the family.
"They are the key people we need to be concerned about now. How do they go past this?
"They need to be well supported. So, whatever support anybody has got, we should be bold enough go all out to support them now. Prayers, care, whatever is possible."
Fiona Hyslop, MSP for Linlithgow, raised the incident with Humza Yousaf during First Minister's Questions on Thursday.
She urged him to extend his condolences to the grieving family and urge for privacy for those affected.
Speaking at Holyrood, she said: "There is a family from my constituency who are facing unimaginable heartache after the son they sent to school this week tragically died.
"I won't speculate on the causes while the authorities investigating are yet to report but can the First Minister reassure me that any lessons from this will be shared?"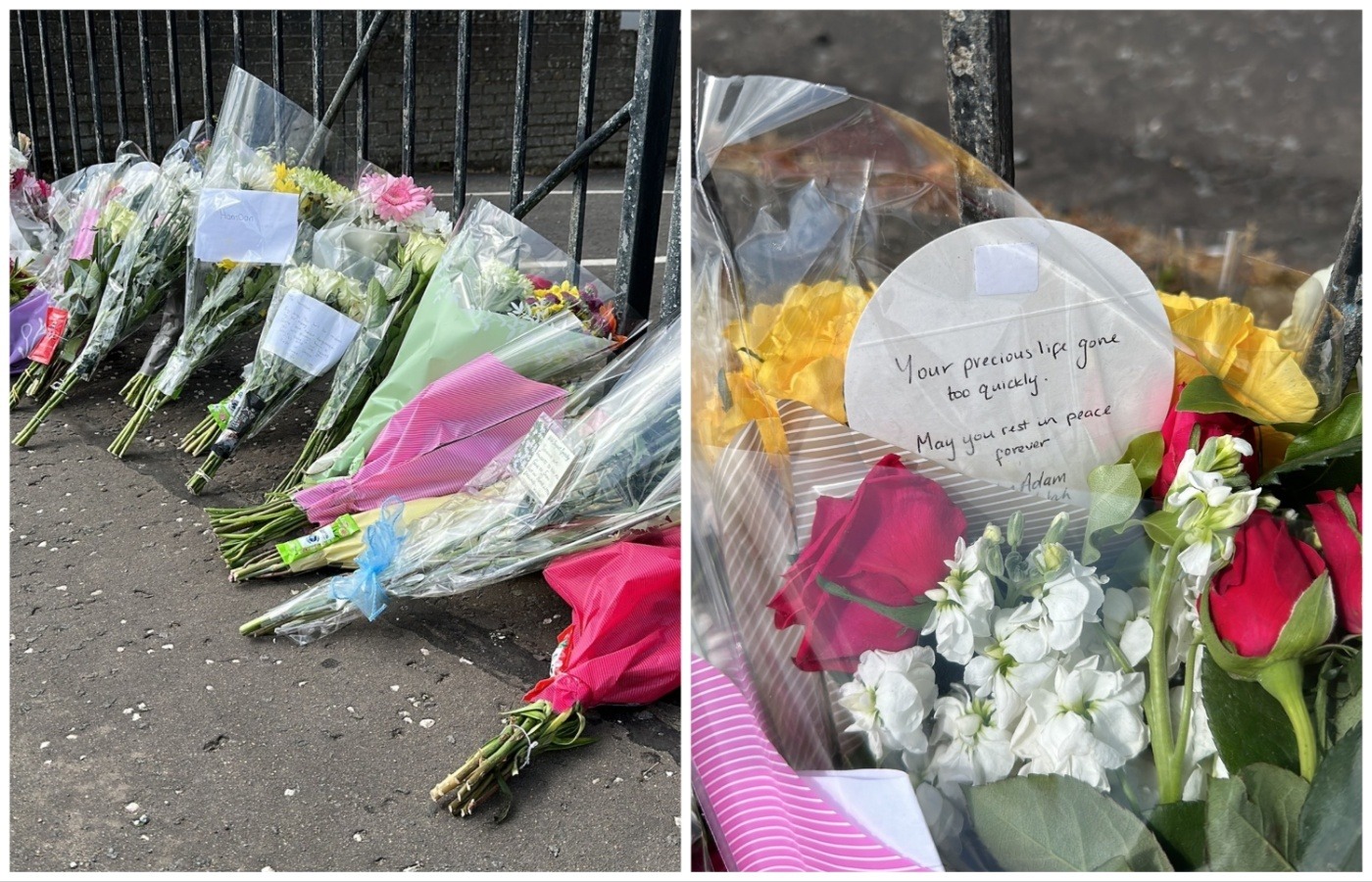 Responding, Yousaf said: "Anybody who is a parent will know that there cannot be a worse fear, a worse nightmare than losing a child.
"I cannot think what the family are going through but I know the whole community, including of course the school community, has been deeply, deeply affected.
"I would echo calls both in terms of not speculating on what has happened and that there be an appropriate investigation and of course, absolutely, lessons should be learned not just by the local authority and educational institutions but of course there may well be lessons for government to consider as well."
He added: "As well as going through every parent's worst nightmare, the family should be able to grieve in privacy and not have any further media intrusion or indeed speculation into what is the most unimaginable tragedy.
"I end by paying my personal condolences, and indeed the condolences of the entire government, to the family affected."
Following news of the death, Bathgate Mosque paid tribute to the teenager, from the Greenrigg and Harthill area.
In a post on social media, they wrote: "We belong to Allah and to Him we shall return.
"The recent passing of Hamdan of Greenrigg/Harthill, son of Aslam and Robiena, has left the community devastated, especially with the loss of a young life.
"During these difficult moments, the family needs our support and prayers. We ask Allah (swt) to grant Hamdan the highest rank in Jannah and provide the family with sabr (patience) to bear this loss.
"It is crucial that we refrain from making assumptions and speculations regarding this tragedy.
"We will notify the community once the Janaza has been confirmed, and we request everyone to show respect and compassion towards the family in this challenging time.
"May Allah (swt) grant us all the strength to cope with this loss and keep Hamdan's soul in our prayers."
Emergency services are continuing to investigate the death, however both Police Scotland and West Lothian Council said no update on enquiries was available on Thursday.
In a statement on the school's website "We can confirm that emergency services were called to St Kentigern's Academy earlier today following an isolated incident within the school grounds.
"All parents of pupils directly affected have been contacted and we are assisting the relevant authorities with their ongoing enquiries.
"We have set up emotional support and signposting for students affected by today's incident and are unable to comment further at this time due to an ongoing police investigation."
Headteacher Andrew Sharkey later added: "Everyone in our school community has been devastated to learn of the tragic death of one of our students.
"Our thoughts and prayers are with his family and friends and we extend our deepest condolences and offers of support.
"We have set up on going emotional support and signposting for students and staff affected by this tragic news.
"We would like to respect the family's privacy at this incredibly painful time.
"We are assisting the relevant authorities with their investigation to establish the facts and we will not be making any further comment at this time."