Photographers have been capturing incredible pictures of a humpback whale swimming in the Firth of Forth.
The sightings have sparked excitement among local whale watchers, who have been venturing out to see if they can catch a glimpse of the visitor.
This particular whale is no stranger to whale watchers. His name is Barney, named after the barnacle on his dorsal fin.
Barney was spotted off the west coast in August last year by Shane Wasik from Basking Shark Scotland, who was delighted to learn the gentle giant is okay.
"This is definitely our friend from last year," said Mr Wasik.
"We actually first saw him last summer in the Hebrides, where we had an incredible day with Barney and one other whale."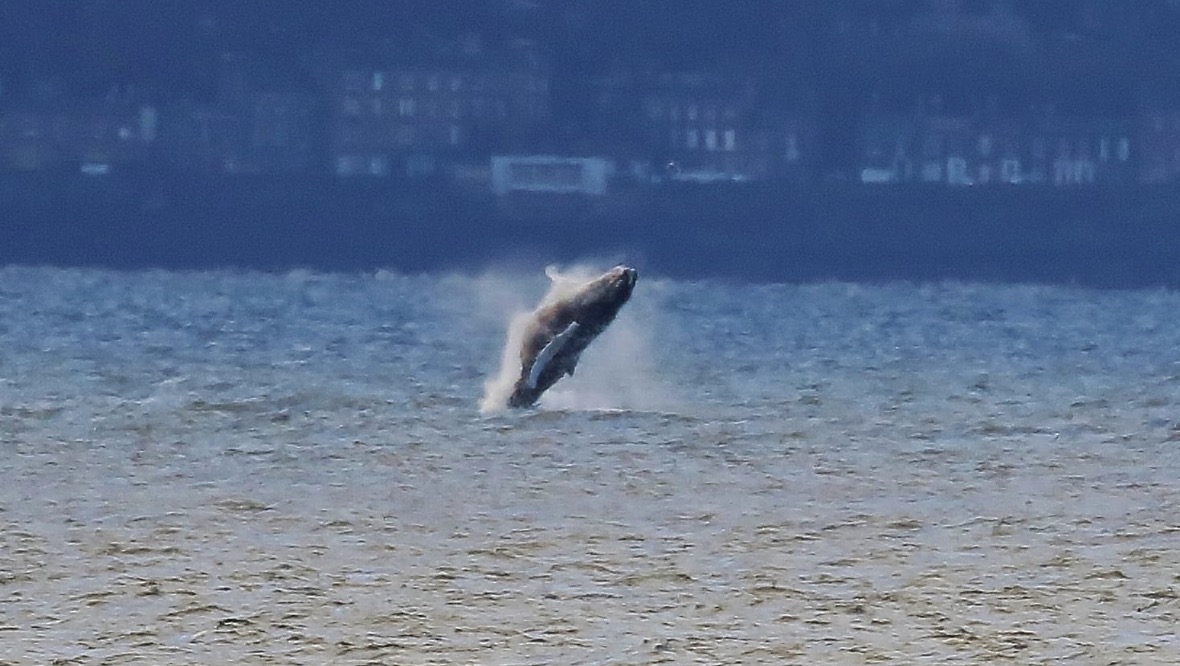 Barney went off on his merry way until last weekend when Mr Wasik received a call from Lyndsay McNeill at the Scottish Humpback ID project to say that she thought Barney might have popped up along the east coast.
Mr Wasik said: "We were all super excited at the possibility and were furiously messaging and checking all the images because you want to be sure of course."
Photographs taken confirmed it was indeed Barney with his telltale barnacle and unique tail markings.
Mr Wasik said: "We think it's the first record ever of a humpback both on the west and east coast.
"It's just such a brilliant story."
It took Barney around 175 days to travel from his last sighted spot in the west to the Firth of Forth.
Named after the distinctive hump in front of their small dorsal fin, humpback whales often feed in large groups and are famous for their singing ability.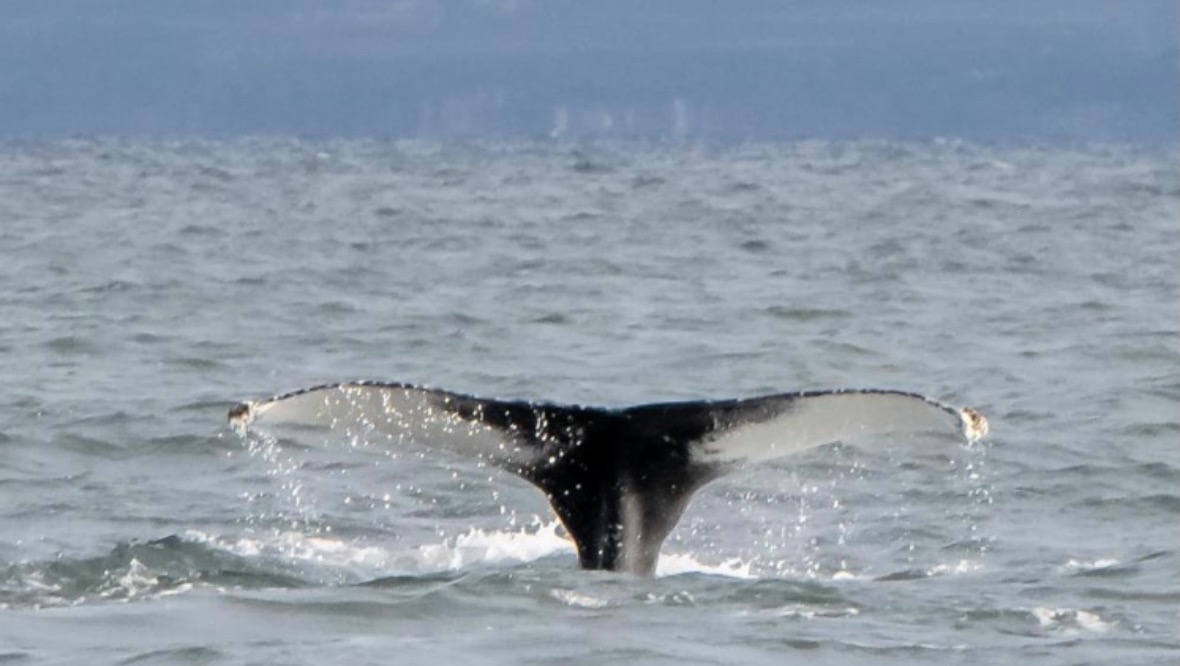 Ms McNeill said a further two humpback whales have been spotted in the last few days off the coast of Berwick and said local Scottish fishermen have told her they might have ventured closer to shore because of a huge increase in fish in the waters.
She said: "They could stay around until March or could leave at the end of the week, there's just no way to know.
"We could even see these two whales down the coast come up to join the party.
"That's the beauty, you just don't know what's going to happen next."
Ms McNeill set up the Scottish Humpback ID after she became enthralled with the species after her first sighting a few years ago.
Her Facebook page takes submissions of whale photographs from the public as a citizen scientist project, with the data then feeding into whale-sighting catalogues to help track their movements.
If you are lucky enough to spot Barney or his friends over the next few days – Covid rules applying – then you can send in your images to the Scottish Humpback ID Facebook page to help keep track of their journey.
Mr Wasik said: "Humpback whales are known to come into Scottish waters, but to be able to watch them from the shore is rare.
"They're usually only able to be seen from a boat, so especially for all these people in lockdown and probably not having the greatest of times, being able to see something like this without having to travel far is just brilliant for everyone."