It's exactly 15 years since tolls were removed from two key road bridges in Scotland.
The levies were axed on February 11, 2008 for motorists crossing the Forth Road Bridge and the Tay Road Bridge as part of the first SNP government's pledge to make road networks "consistent and fair".
The transport links have always been vital, but increasingly became a source of frustration for commuters forced to fork out daily crossing charges.
Controversial tolls on the Skye Bridge had previously been abolished in 2004, followed by the Erskine Bridge, which connected Renfrewshire with West Dunbartonshire, in 2006.
A brief history of bridge tolls
Tolls were used as a way of recovering the huge costs of the bridges' construction and ongoing maintenance.
But the levies added significant costs to daily commutes, while also causing delays and increased congestion at toll booths, particularly during peak hours.
The Erskine Bridge cost motorists 15p per journey after it opened in 1971 – which some protesters chose to pay in half-pence pieces. It eventually increased to 60p in 1992 before they were eventually scrapped.
The Forth Road Bridge, which linked Edinburgh with Fife, had tolls in place since 1964.
Tolls were introduced on the Tay Road Bridge between Dundee and Fife in 1966.
The charge was £1 for crossing the Forth and 80p for the Tay before they were scrapped.
The Courier newspaper, which waged a huge campaign against the tolls, estimated motorists travelling regularly over both the Tay and Forth saved £4,550 in first ten years after they were ditched.
Five years later, that saving is likely to be close to £7,000.
For each bridge, that works out at approximately £3,000 for the Tay and £3,800 for the Forth.
Could bridge tolls return?
Concerns have been raised that the Scottish Government could make a U-turn on the long-standing policy.
The reintroduction of road tolls to bridges, tunnels and motorways are reportedly being considered in a bid to curb car use, reach emission targets and fund improvements in public transport.
The Sunday Times quoted ministers in the SNP-Green government as suggesting that the return of tolls were "inevitable".
Tolls are still in place in the rest of the UK and countries across Europe.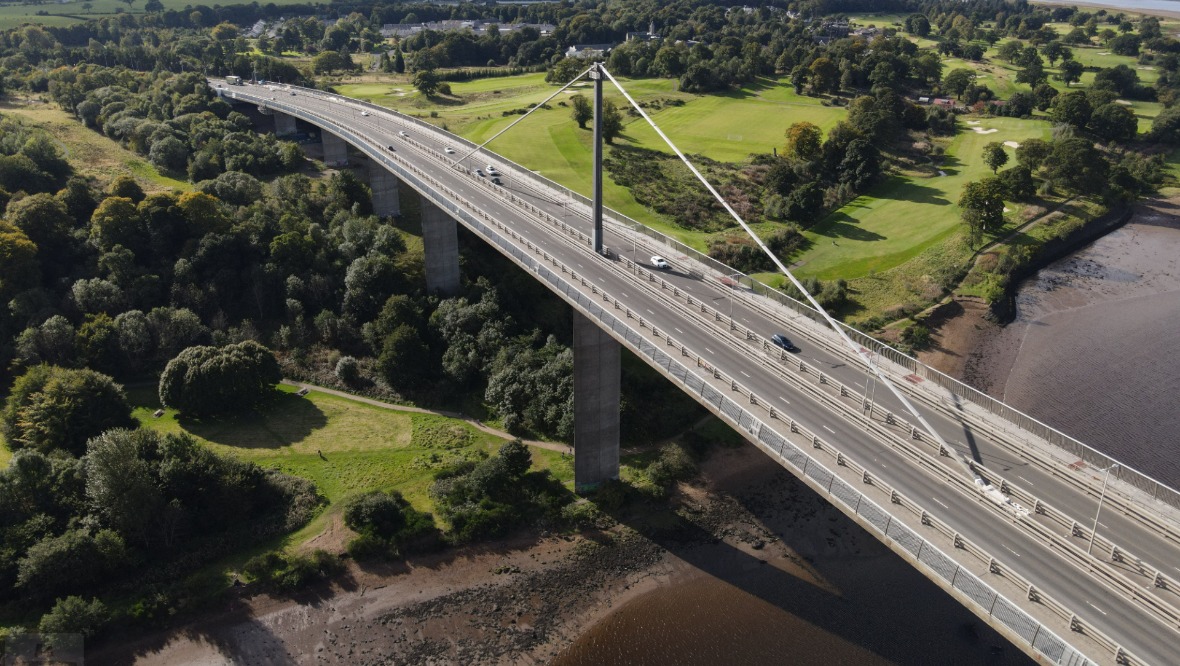 A Transport Scotland 'route map' suggests public opinion over road pricing has shifted since the 2000s.
The report cited thinktank Social Market Foundation's survey, which found the majority of people agreed tolls would help reduce congestion and pollution.
But opposition politicians at Holyrood have warned against reintroducing tolls.
Scottish Conservative shadow transport minister Graham Simpson said: "The introduction of road tolls would be a significant U-turn by the SNP, who boasted about abolishing them.
"But it would come at a huge price for the many Scots who have no choice but to drive, thanks to the lack of public transport options.
"During a cost of living crisis, they are already suffering from the SNP-Green Government's anti-car agenda and their shocking failure to maintain and upgrade the road network. The priority must be to get existing routes brought up to scratch, not hammering motorists even more."
Scottish Labour has been contacted for comment.