Romeo Borella defied doctor's orders to line-up for the 1960 Scottish Junior Cup final – before putting the home of golf firmly on the football map.
The St Andrews United player had broken his jaw weeks earlier and was advised to sit out what remains the greatest day in the club's 100-year history.
"I asked the doctor if I could play in the final," Romeo recalled. "He asked when it was and I said 'two weeks'.
"He replied – 'definitely not'."
Despite being warned that another blow to the jaw could leave him in "big trouble", Romeo took to the hallowed turf of Hampden and scored twice in front of an incredible crowd of 34,000 fans.
The 3-1 win over Greenock Juniors remains the highlight of St Andrews United's century, which is being celebrated with a new exhibition.
"The memories never leave you," Romeo said. "That was a great team, it was well balanced."
Twelve years later, Willie Mathieson was part of the Rangers side which lifted the European Cup Winners Cup.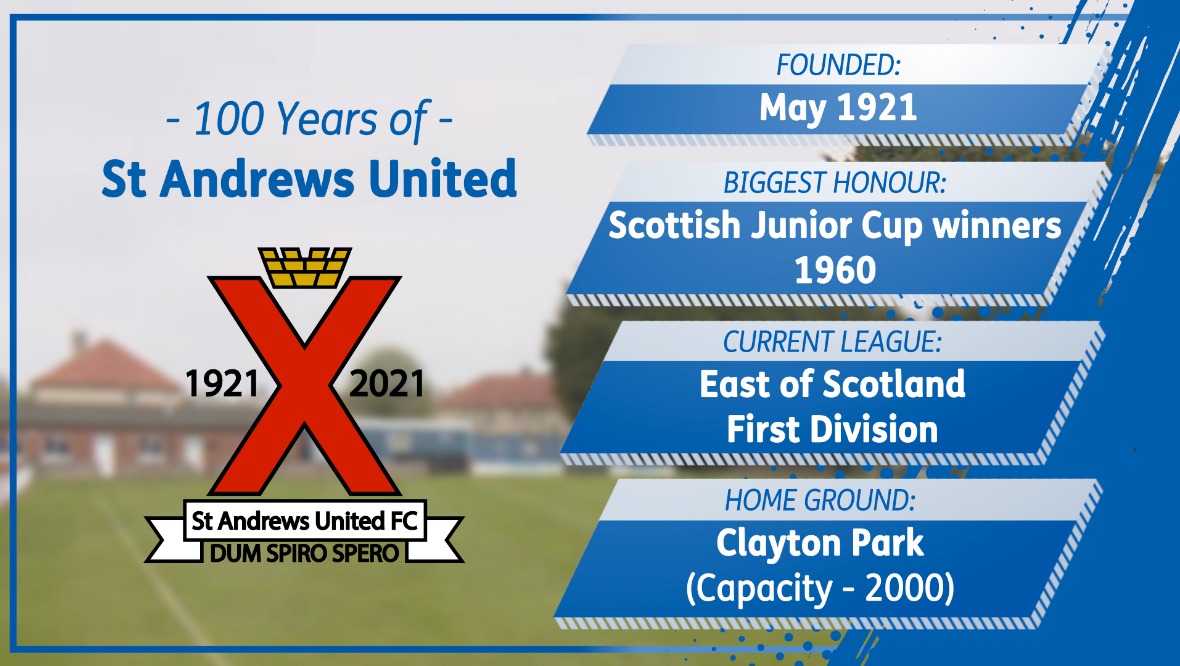 But before then, he turned out as a 16-year-old for the famous St Andrews side.
"I had a trial in the last game of the season they won the cup and signed immediately after that," he said.
"I played with the lads who won the cup. As a 16-year-old coming into junior football, it was tremendous."
Mathieson worked in the mines while playing for United, but when Rangers came calling it wasn't the money that drew him to Ibrox.
"I finished on the last Friday of June 1962, then started at Rangers on the Monday. If I'd stayed in the pits I'd have earned £33 a week, but I went to Rangers for £27.
"I took a cut of £5 just to play."
Almost 3000 fans would watch United play during their golden era, but once spectators return after restrictions lift, around 200 will take to the terraces.
That doesn't mean the current crop of players – plying their trade in the East of Scotland First Division, the seventh tier of domestic football – don't have a sense of pride in the club's history.
Club secretary and historian Donald Gellatly said: "Any business, club or organisation that makes it to 100 years is obviously doing something right.
"Like any club, there have been a lot of ups and downs, but when we've had success, it's been genuinely good success, the highlight of which was the cup in in 1960."