A golden retriever has been hailed a hero after saving the life of a seriously injured cockerpoo with a blood donation.
Five-year-old Missy was at the Hospital for Small Animals in the Royal (Dick) School of Veterinary Studies in Midlothian giving blood when two-year-old Hana was rushed in.
The cockerpoo had fallen 130 feet from cliffs at Salisbury Crags in Edinburgh causing one of her lungs to collapse, internal bleeding and damage to her liver.
Hana was out on a walk at the scenic beauty spot with her owners Risa and James Isherwood on Halloween.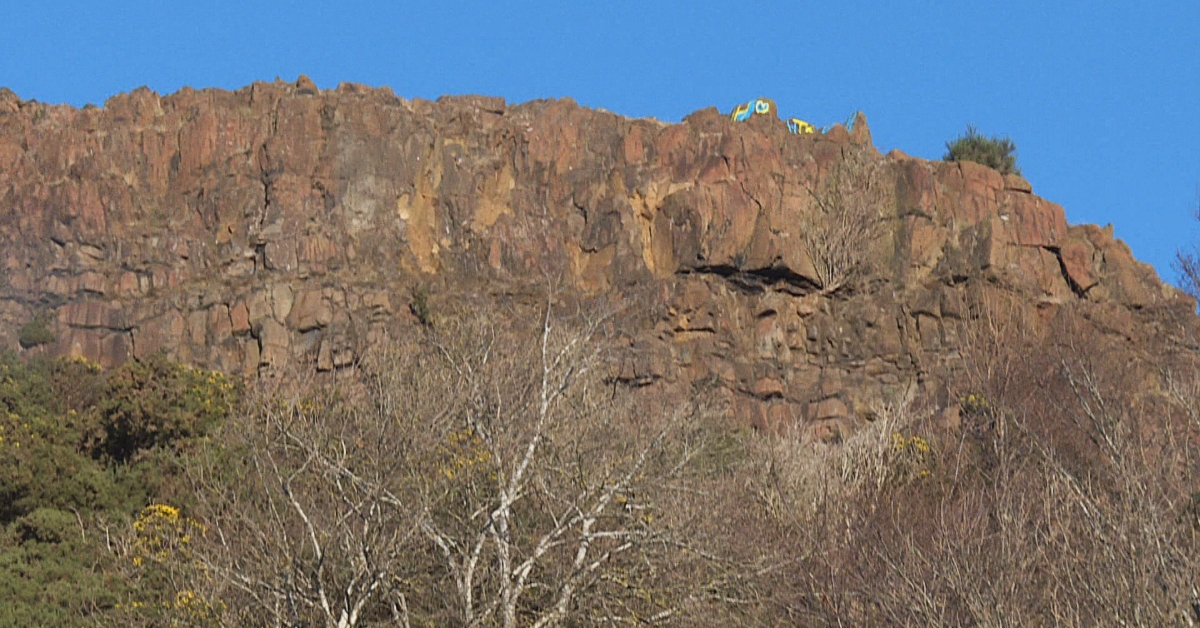 But the pair were in for a fright, unaware of just how close the path ran to the cliff edge.
"When she hadn't come back after a few minutes, we thought it was very strange," Risa told STV News.
When their calls went unanswered they split up and searched the area near Arthur's Seat before James spotted their beloved pooch far below the cliff edge.
"She didn't respond to him calling her name," Risa said.
"He realised that something wasn't right. So we scrambled down the side of the Crags trying to get to her."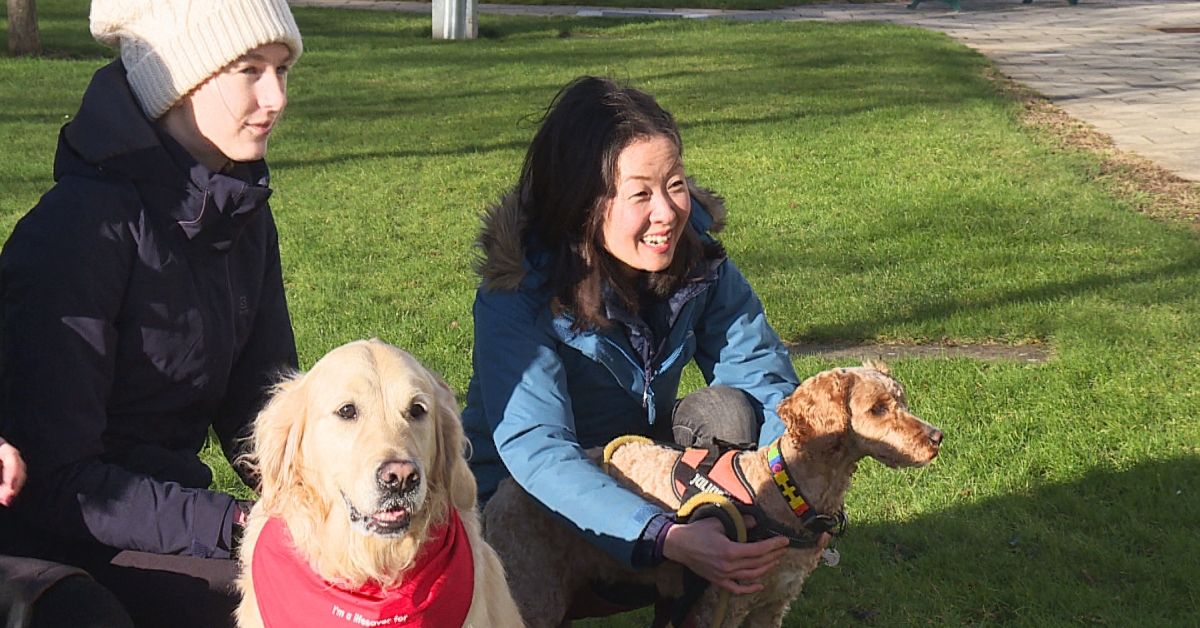 As Hana was taken by taxi to the animal hospital, Missy was finishing up her donation to the pet blood bank.
Laura Baillie Law, Missy's owner, said: "We had just come back from holiday, so Missy had come back to us from the dog sitter. She'd had a great time and [went] straight over to give her donation.
"At the end of the process, we became aware that [a dog] had been rushed in for an emergency and that they were going to use Missy's blood there and then."
Now, after Hana has recovered with four days in intensive care, the pair finally met thanks to the speedy blood transfusion and their owners want to raise awareness of how important donating blood is.
Veterinary nurse Susan Campbell said: "If our vet teams here need to give a patient a blood transfusion, if we have access quickly to blood products that can make the difference of life and death for the patient who needs the blood.
"So having a good supply of blood available for those dogs in emergencies is vital."