Grayson Perry has said he "wants to celebrate" after launching his biggest ever UK exhibition in Edinburgh sharing "snapshots" of his entire working life.
The artist opens the show, named Smash Hits, this Saturday as a retrospective look over his 40-year-career.
The vast collection is being held at Edinburgh's Royal Scottish Academy at the National Galleries on The Mound.
Pottery, painting, sculptures and tapestries as long as swimming pools fill the rooms of the Royal Academy.
The exhibition also aims to present a visual representation of Britain's recent history.
One of the key themes is class – something Perry said he "completely obsessed with" as a "British person".
Speaking ahead of the opening, he said: "What's interesting is, it's still sort of true.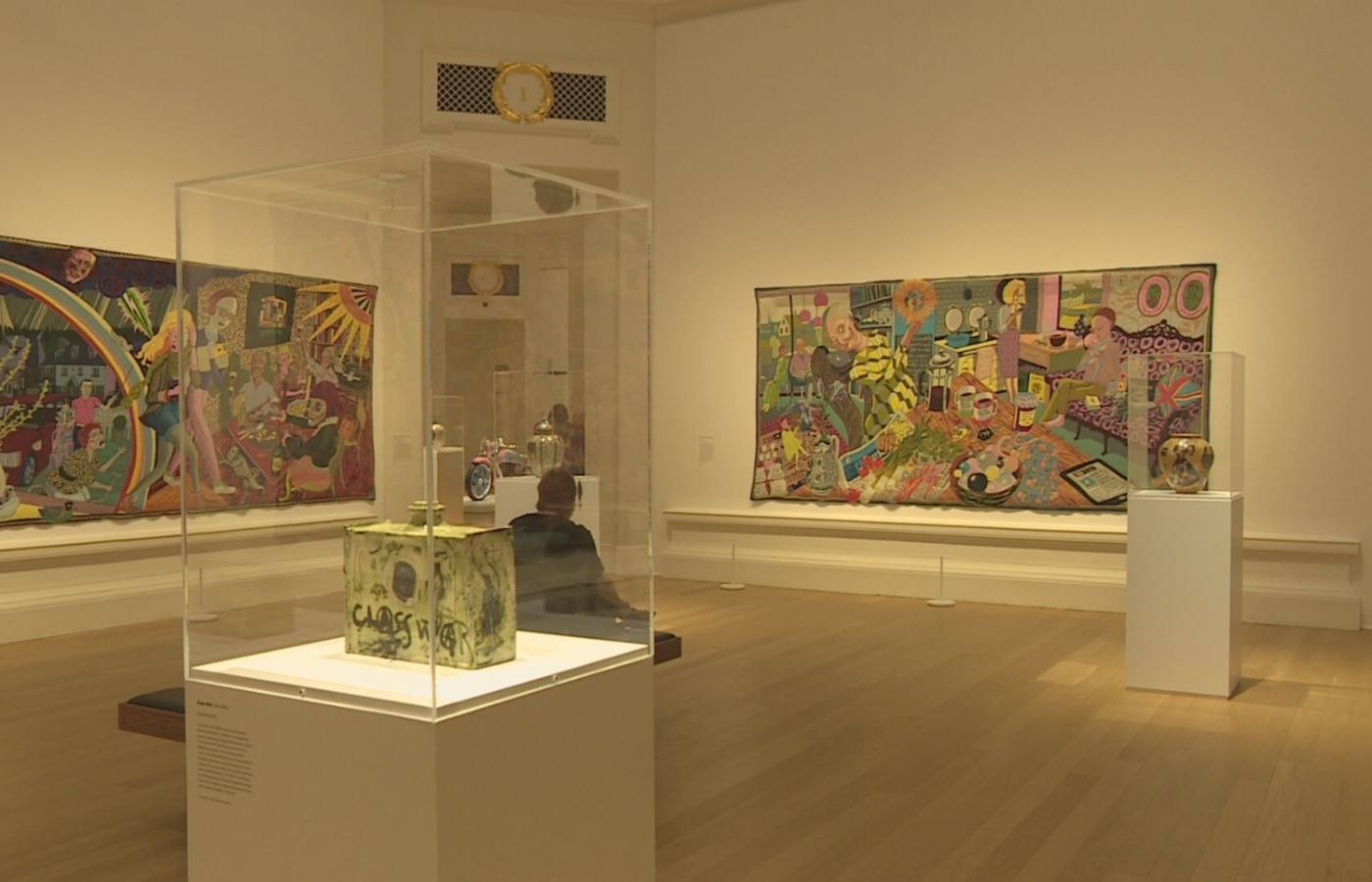 "I was joking earlier that I was going to start a protest movement against gentrification and call it Just Stop Olive Oil.
"Culture is like an elevator in the British class system. You can zip up and down, talk to anyone and work with anyone."
Perry famously began cross dressing in 1978 when he assumed the identity of Claire and is known as much for his ceramics and tapestries as for dissecting British "prejudices, fashions and foibles".
He said: "For the first 20 years of my career, I was the transvestite potter, that was my kind of brand.
"But, of course, now you can't say that. Now I'm the transvestite ceramicist.
"At its core I think I've had the same shtick for 40 years. I've become more skilful, I've become richer and I've worked in different ways but the basic shtick remains the same."
Perry's tapestries, one of which is more than 14 metres long, are now made with the assistance of a computer.
He draws them on Photoshop and they are then made in a Belgian factory.
He said: "This is a very, very dense show. Whenever I see a show of my own I just see man hours.
"These things are all taking up time."
At 63, he said he had questioned whether he still has the energy to make some of his art.
He said: "I get daunted when I see all of this stuff.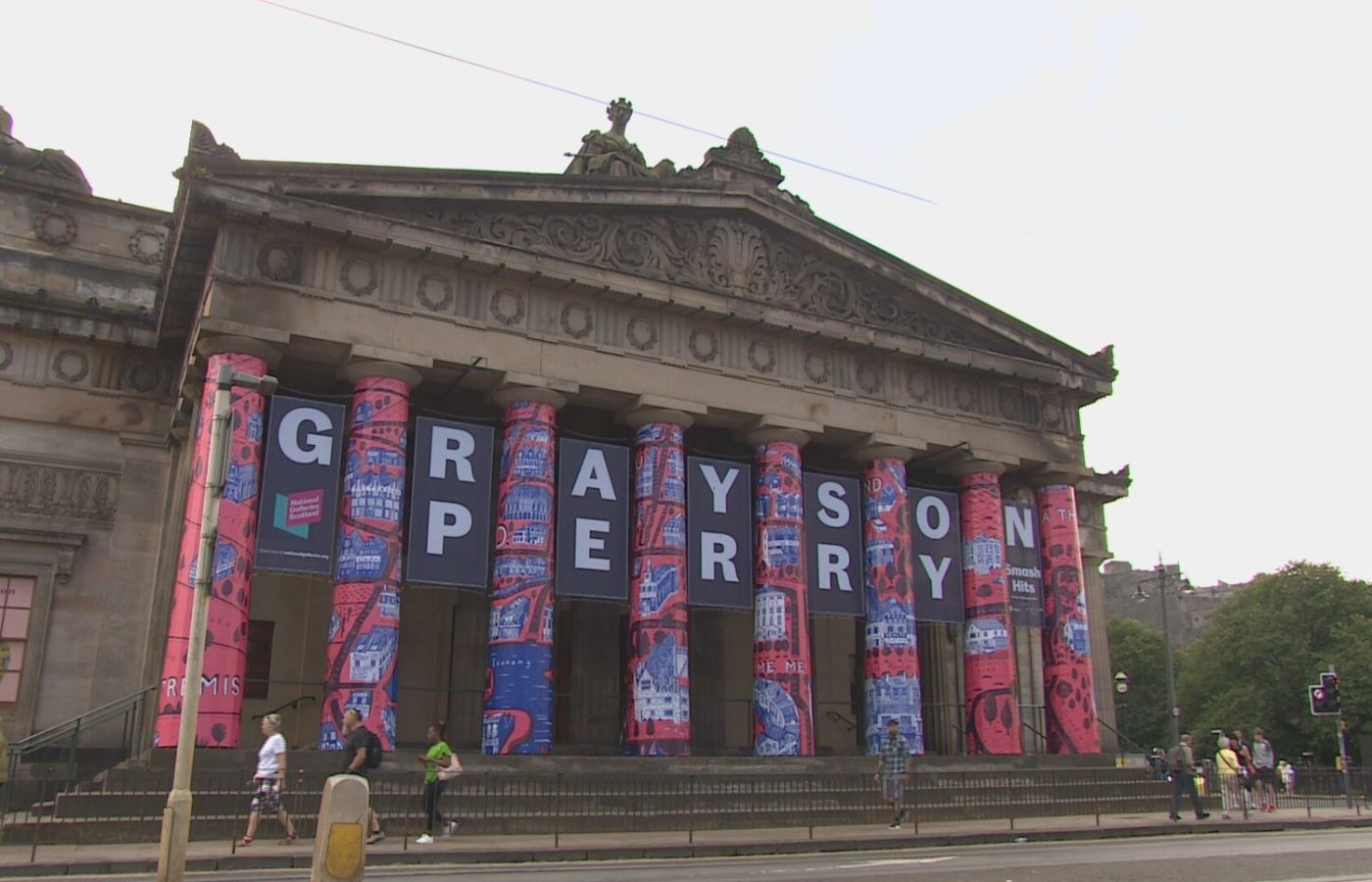 "The other thing is I'm old now and I look things and I go, 'Have I got the energy to make that?'"
But his overarching feeling on seeing the exhibition taking shape is excitement.
He joked: "This week, I have just kind of indulged my narcissism and egoism and talked about me.
"There's great big letters (of my name) down the front (entrance to the venue), and it's fantastic.
"I've done a lot of work and so I want to celebrate that."
The exhibition formally opens on Saturday July 22 and runs until November 12.
Full price tickets cost £19 for adults. For further details, click here.