The billowing smoke from the chimneys of the Grangemouth oil refinery has been a landmark for decades.
The industrial site, which is now operated by Petroineos, was built in the 1920s. Generations of families from the Falkirk area and beyond have worked here – meaning a move towards net zero is the talk of the town.
Grangemouth is one of the most deprived towns in the Falkirk area, and with the news there's going to be changes at some of its biggest employers, its leaving concerns about businesses here about what the future holds.
Grangemouth has become synonymous with its industrial site, which has produced fuel for Scotland and beyond for almost a century.
But the town's biggest employer – and polluter – operated by petrochemicals giant Ineos, has been under the spotlight for its green credentials.
The Scottish Government is looking at how to decarbonise the industry, without sacrificing jobs.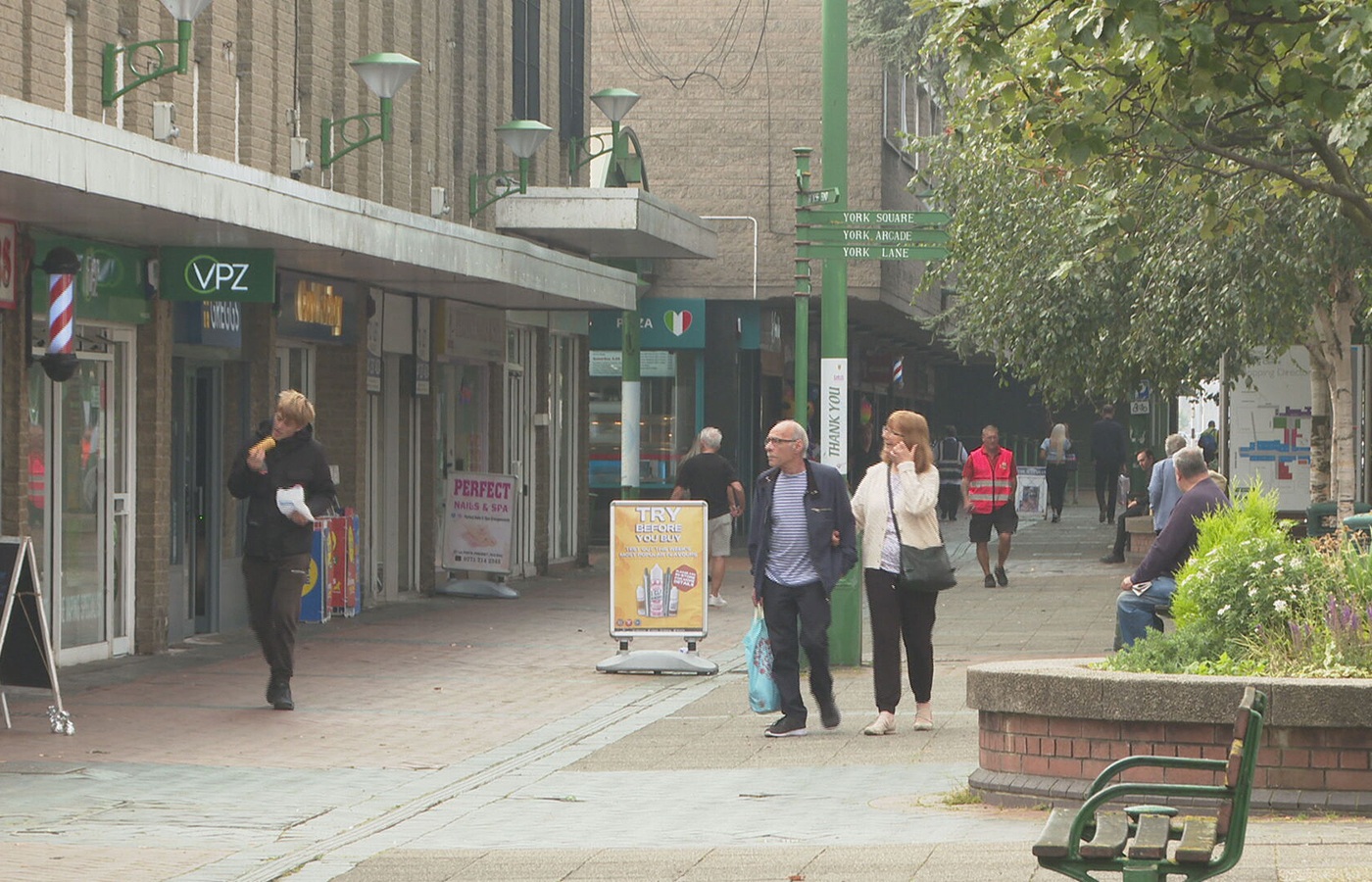 STV News has been exploring whether a just transition is an achievable goal for Grangemouth and its town centre.
Ineos Grangemouth CEO Andrew Gardner says closing down all together is not a viable solution.
"When we talk to protestors they just want it shut. But actually what you're doing is outsourcing the jobs and importing the carbon, which isn't going to work."
"We can have a choice to get to net zero by decarbonising in sites like Grangemouth that have strong, Scottish, UK, European legislation."
Andrew says he's confident that Ineos is on track to reach it's net zero targets by 2045, but says there will be bumps in the road – including the possibility of job losses.
"Can I guarantee there won't be, no I can't, but I'll damn well fight for it."
But it's not just at the power plant itself where livelihoods are under threat. The large number of people employed by Ineos has a ripple effect on businesses throughout the town.
Samanda Cumming runs La Gondola fish and chip shop.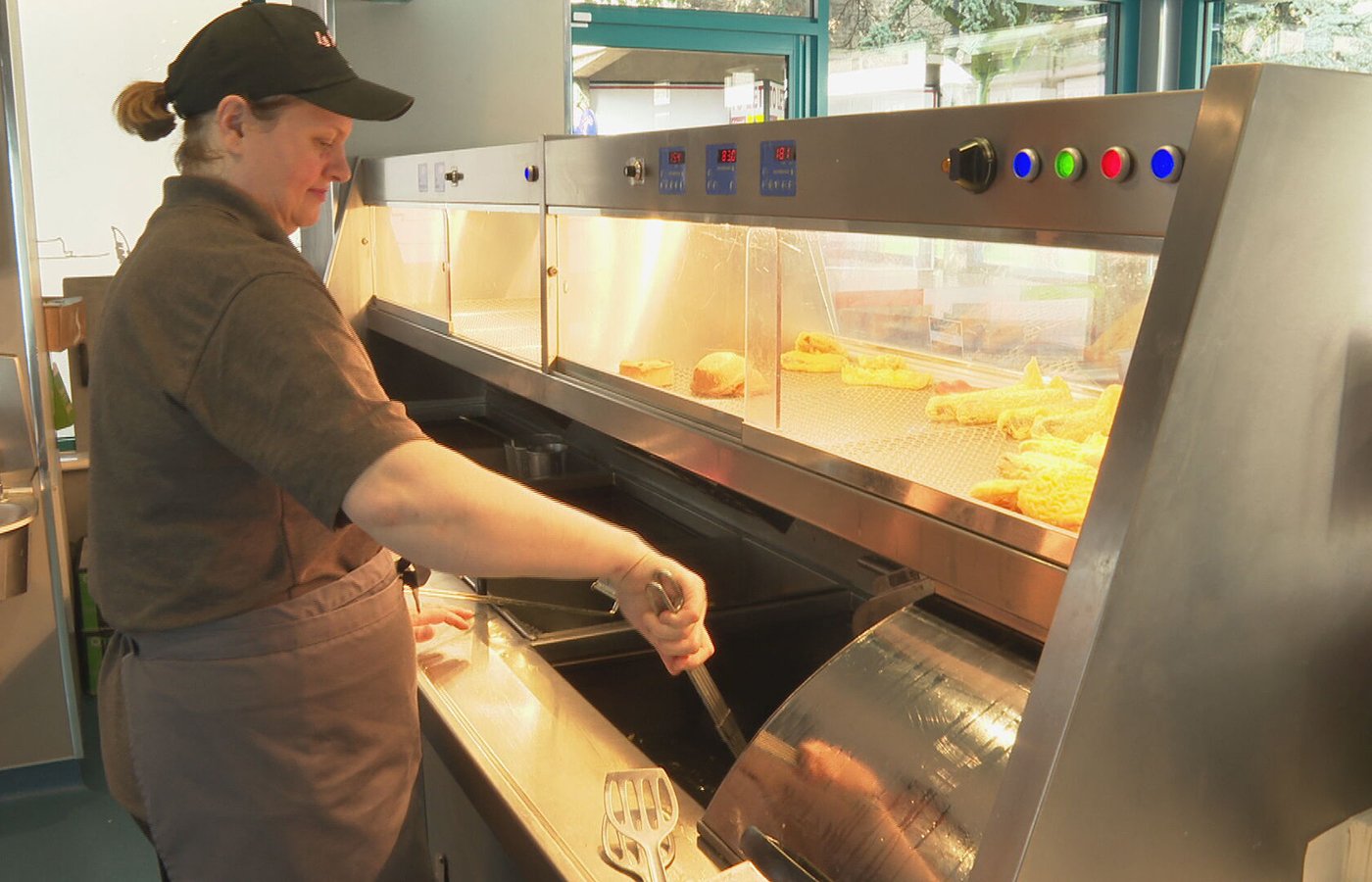 She said: "Obviously over the years things have diminished and there aren't as many shops as there used to be. Ineos has always been the heart of the community because it's such a big employer."
Meanwhile, Shirley Aitken at Aitken's Barbers, said: "People from Ineos come down the town to get their lunch and they pop in and get a hair cut."
Ms Aitken believes any change at the plant would definitely have a direct impact on her business.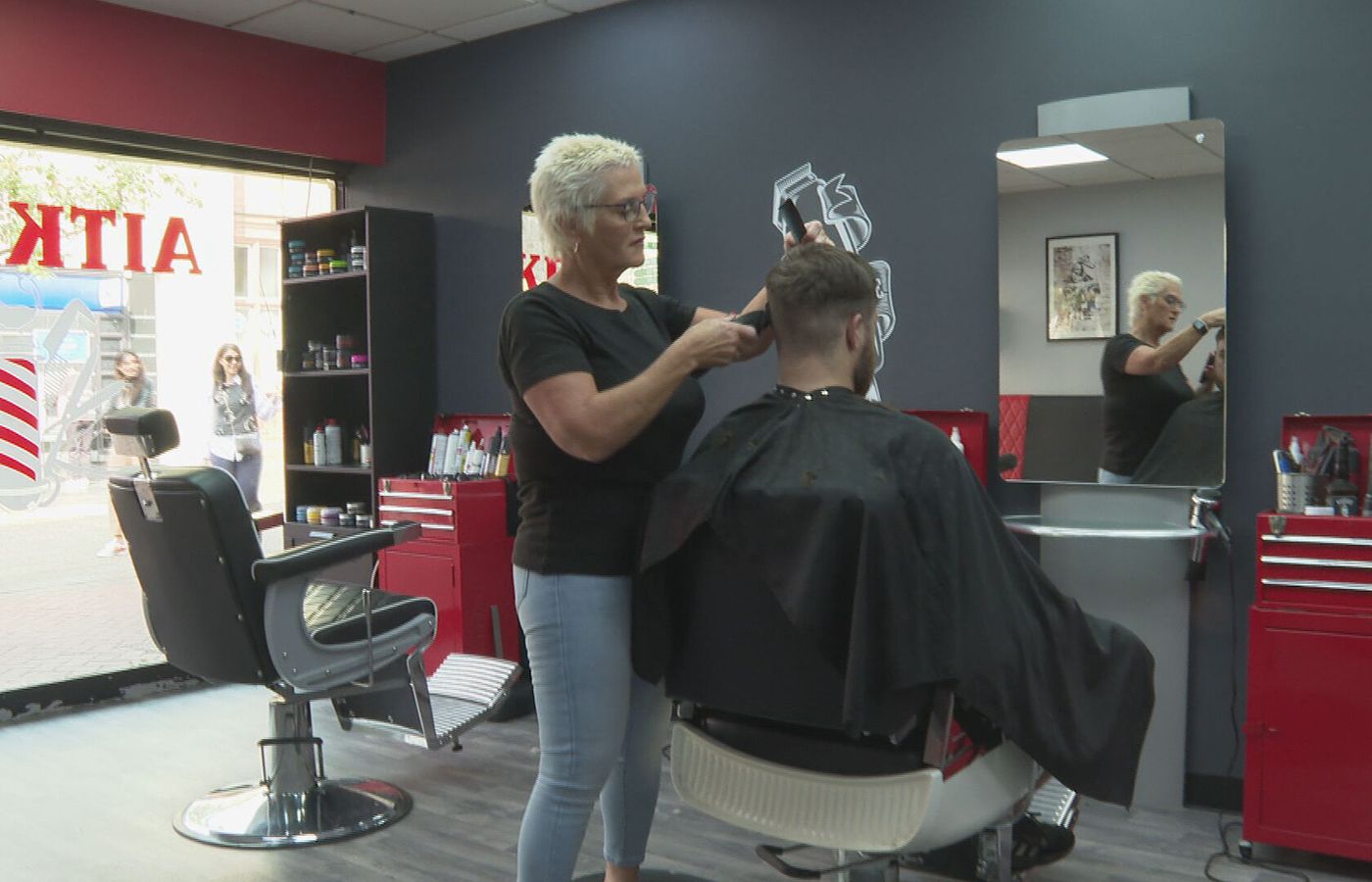 The Scottish Government has committed to a target of net-zero greenhouse gas emissions by 2045.
This will prove a particular challenge for fossil fuel businesses like Ineos. It's a massive polluter – accounting for 9% of Scotland's emissions. Bosses at the site say it's committed to a roadmap for change with hydrogen and biofuel part of its plans.
Morag Miller, a technician producing fuel for cars and planes at the site, said: "Our furnaces used to run on fuel oil. We've transitioned to now running with just fuel gas. So that's had a big impact on our carbon emissions. Our skill set can be matched with what's up and coming."
The plant, which has been the target of numerous climate protests over the last few months, says it is working with the Scottish Government to help achieve its climate goals. But environmental groups say there's not enough evidence to prove change is actually happening.
Rosie Hampton is the Just Transition Campaigner at Friends of the Earth Scotland, said: "Ineos has had opportunities to show their progress up to now and they've said no so that doesn't really instil confidence in the workers or the people of Grangemouth that they are actually progressing at the pace that's needed."
In a statement, the Scottish Government said Grangemouth will play a key roll in decarbonising industry, and they are working closely with the site and the community to make sure they have a say in the town's future.
The refinery celebrates it's 100th birthday next year but the next century could bring big changes for Grangemouth and the surrounding area.