Two years ago, Iris Donaldson spent her birthday separated from friends and family, watching them sing happy birthday to her as she looked on through a window at her care home in Fife.
Her daughter, also called Iris, emotionally recalls the moment from 2020 when she was unable to hug her mother on her 87th birthday due to strict coronavirus restrictions.
"I mean, birthdays, you want to try and make it special anyway and oh gosh, I am away already, but that one was, it was awful because we couldn't be there," she told STV News.
"We couldn't hug her. She was having to hang out a window to see us because we were outside singing happy birthday."
However, just days later, a birthday party for the Prime Minister was allegedly held at Downing Street with around 30 people in attendance, despite lockdown rules stating indoor social gatherings were banned at the time.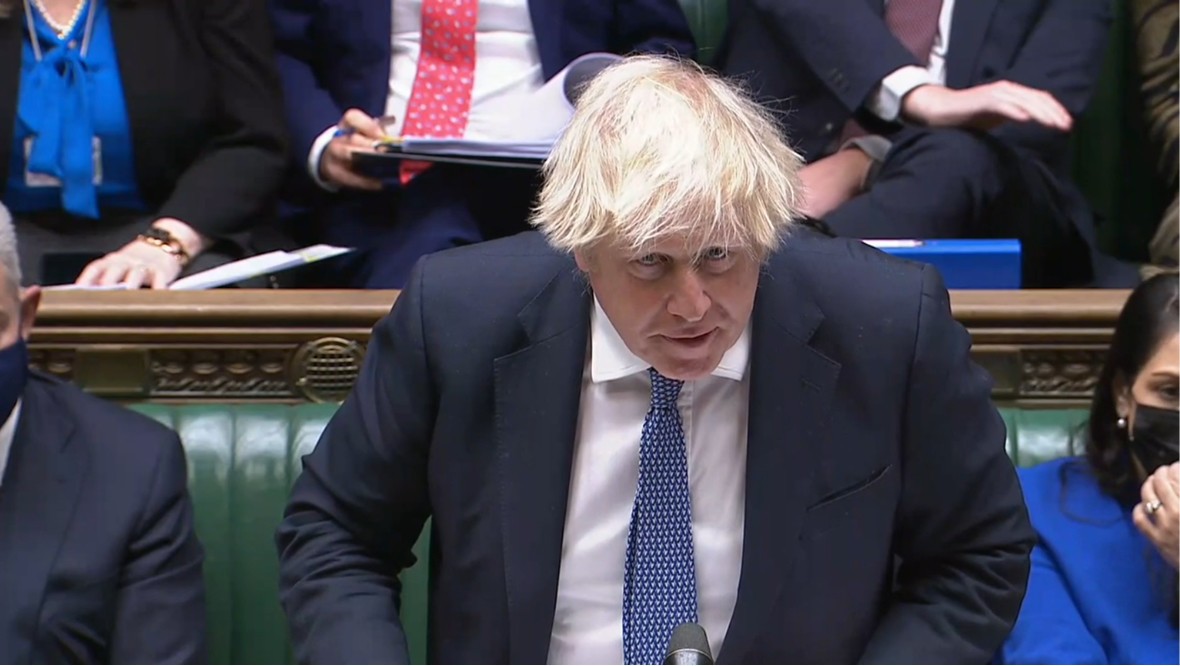 It is the latest allegation of gatherings held at No 10 during the pandemic when the strictest restrictions on socialising were in place.
Senior civil servant Sue Gray is shortly expected to publish the findings of her investigation into the matter.
On Tuesday, Met commissioner Dame Cressida Dick said police would now be investigating allegations of gatherings held at Downing Street, although it is unclear which events will be under investigation.
Later that day, Boris Johnson told MPs at Westminster that he welcomed the investigation, hoping it would "draw a line under matters".
While some Tory backbenchers showed support for the Prime Minister, the Scottish Conservative leader Douglas Ross said Johnson was not in a "comfortable place".
He told STV News: "For the Prime Minister to have said repeatedly that he was not aware of any parties, he didn't go to any parties in the last couple of weeks except that there maybe were events that could be seen as some as parties and he was there, now with the police investigating, it's not a comfortable place for the Prime Minister to be."
Iris' daughter says the latest allegations against the Prime Minister have left her angry, especially as she was unable to spend time with her mother at the same time Johnston was reportedly meeting with others indoors.
She believes he should stand down following the latest revelations.
"Oh my goodness, he should have been out ages ago. How he has kept that job, I do not know," she said.
"And how folk can say that they would vote for him again, it's ridiculous.
"Honestly …he should have been away a long time ago."