A golf professional believes his new invention could play a role in helping stop the coronavirus spreading.
Martin Gray designed the Thin-pin which has been trialled successfully at his local course in Ladybank, Fife.
The design means the pin doesn't have to be lifted by hand when a ball is heading for the hole.
There's already been interest in the invention from courses across the country.
Mr Gray said: "We've modified the pin and we've created a small thin pin down at the bottom of the flagstick.
"When you take the pin out, it's the bottom part that's been created that's about half the size of the normal pin, so it reduces the size that's in the hole, so when that's in the hole the putt then looks much more comfortable to get into the hole with the thin pin."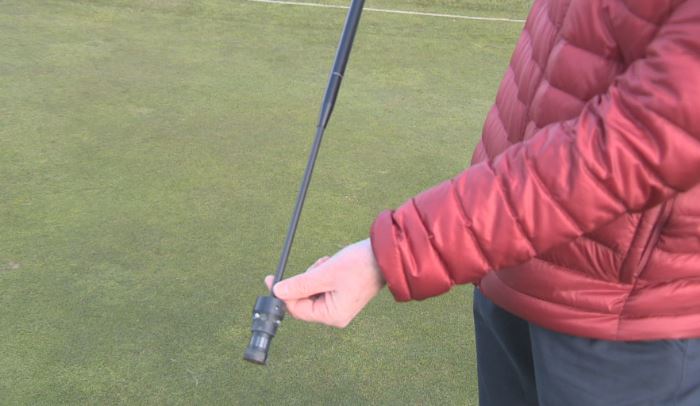 Although it was invented before the outbreak of coronavirus, the pin could help to stop it spreading.
A number of measures have been introduced by golf clubs across the country to help stop the virus spreading and Martin Ball, the general manager at Ladybank Golf Club thinks the Thin-pin could help too.
He said: "It's a bit bizarre really you would have thought it was invented for the virus the way it all just works, it was invented because it was the perfect way to play golf, and then just in the last two to three weeks when people suddenly realised when they can't touch anything at all.
"It's the absolute perfect solution to be able to have a game of golf."
While it wasn't invented for that purpose the man who had the eureka moment is pleased its use is helping stop the spread of the virus.
Mr Gray added "It is helping in that case because again it makes it easier to leave the pin in as clubs are now doing, they're now saying the pin should stay in the hole so it has been a little bit of a boon in that respect."