A firefighter who died tackling a blaze at the former Jenners department store in Edinburgh has been described as "driven to be the best he could be" ahead of his funeral on Friday.
Barry Martin, 38, from Fife, died on January 27 after sustaining serious injuries while fighting the fire at the building on Edinburgh's Princes Street four days before.
His funeral is set to take place on Friday, February 17, at St Giles' Cathedral in the capital.
Ahead of the funeral, his wife Shelley paid tribute to him as a "motivated" man who was "driven" to be a firefighter.
She said: "Barry was motivated, proud, and driven to be the best he could be, for himself, for his family, for his colleagues, and for the community and wider public.
"Being there for people, during their time of greatest need, meant everything to him in his career."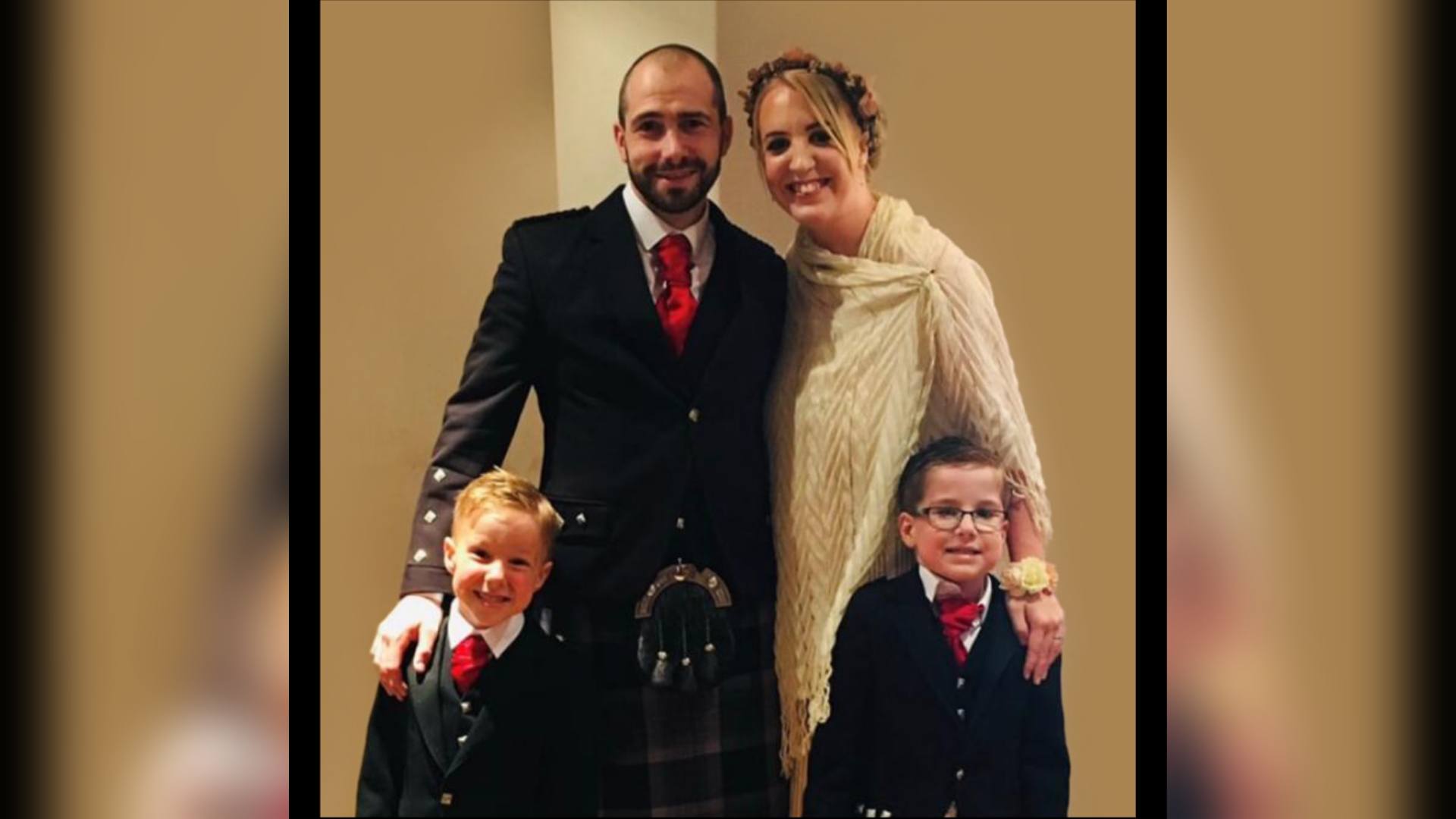 Mrs Martin said her husband was a devoted father to their two sons, eight-year-old twins Oliver and Daniel, and said she was "utterly privileged" to be his wife.
"Our sons could not have wished for a more loving and attentive father. He was a busy dad, transporting our sons to their various activities, and being there for them," she said.
"I felt utterly privileged to be his wife throughout our life together and always will.
"Our love, admiration and respect for him will last forever."
Firefighters across Scotland will attend the father-of-two's funeral.
A cortege will begin at the base of the Royal Mile and arrive at the cathedral for the service to begin at 12.30pm.
Earlier this week, fire and rescue services across Scotland fell silent as they held a minute's silence for Mr Martin.
The silence reached the earthquake disaster area of Turkey, where firefighters from the UK International Search and Rescue Team, stopped and paid a tribute to one of their own.
He was based at the McDonald Road Community Fire Station in Edinburgh and was part of the Blue Watch.
The Blue Watch in all Edinburgh fire stations will be stood down in order for staff to attend Mr Martin's funeral.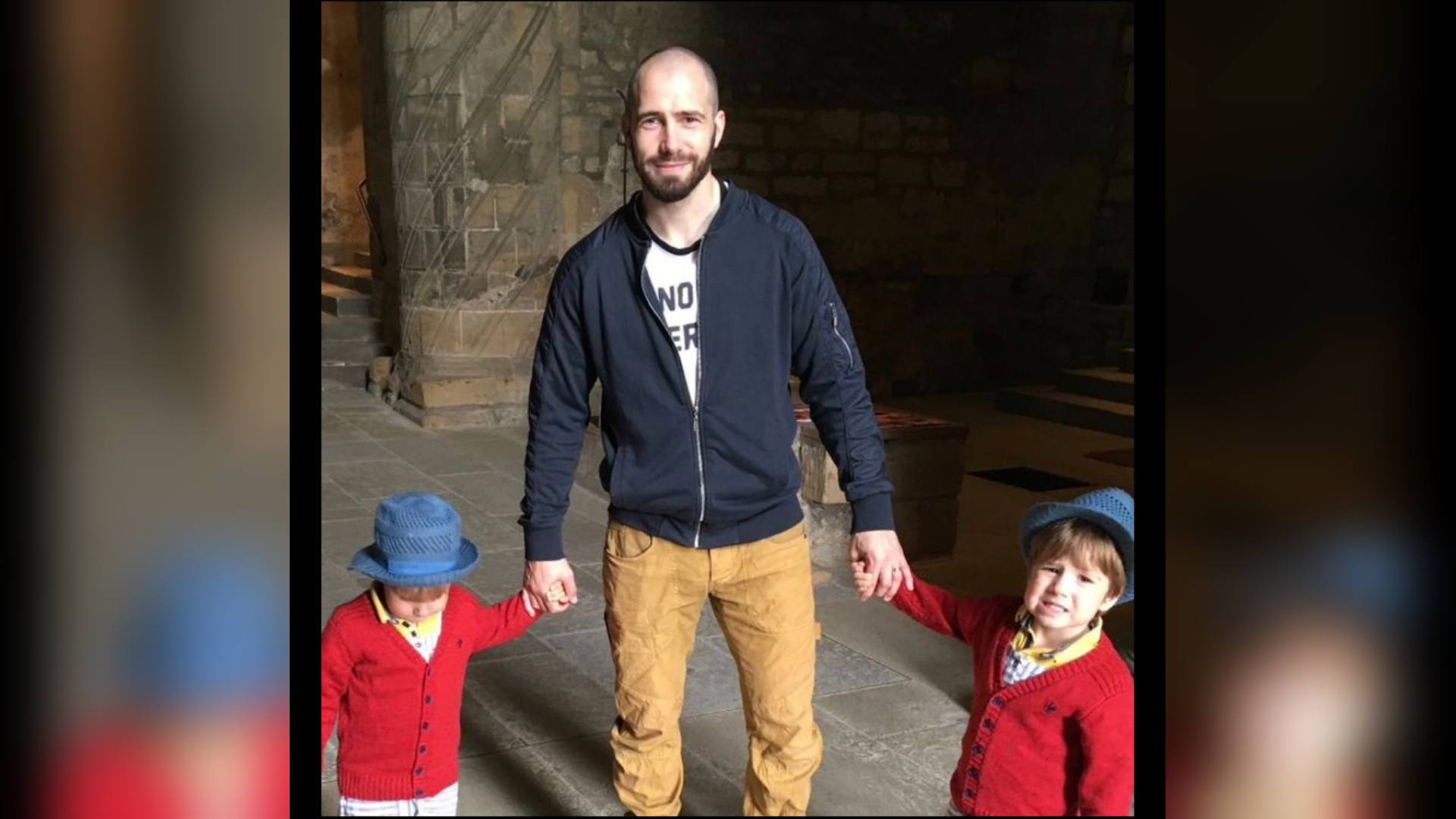 Ross Haggart, Scottish Fire and Rescue Service interim chief officer said: "Our thoughts remain very firmly with Barry Martin's family as we plan to come together at St Giles' Cathedral to pay our respects.
"Barry was a much-loved husband, father, son and friend to many. His Blue Watch colleagues and the wider service will ensure that Barry's selfless duty will never be forgotten."
Matt Wrack, general secretary of the Fire Brigades Union, said: "Our hearts go out to Barry's family, colleagues and friends, and to all those who mourn his loss.
"Barry was a dedicated firefighter and a well-loved member of the firefighting community. We are very proud that he was a member of our union.
"Like so many firefighters, he put himself at risk to save the lives of others.
"In due course, we will investigate the events that led to his death. Today, we are grieving for a colleague and a friend."
MSPs, including Alex Cole-Hamilton, have called for Mr Martin to be posthumously awarded the George Cross, an accolade which dates back to 1940 and recognises acts of extreme bravery carried out by civilians.
The City of Edinburgh Council last week paid tribute to Barry during a full meeting by observing a minute's silence.
Lord Provost Robert Aldridge offered heartfelt condolences. He said: "It's in tragic circumstances such as these that we're reminded of the immense bravery and selflessness of those in our emergency services – putting their lives on the line day in, day out to keep us safe.
"The many tributes which have been placed outside Jenners show how deeply Barry's passing has been felt, both by people throughout the city and by his firefighter colleagues in Edinburgh and across the country."