By Gordon Chree and Jack Thomson
The experts tasked with the storage of the coronavirus vaccine are ready and waiting for its arrival in Scotland.
The country is to receive 65,500 doses of the newly approved Pfizer/BioNTech jab in the coming days.
They will be stored at ultra-low temperatures in 23 special freezers, which provide the correct conditions, ahead of the first vaccinations from Tuesday.
That is when the process of vaccinating those who administer the jab will begin. Health and social care workers will be next in the queue, while the vaccination of people in care homes will start on December 14.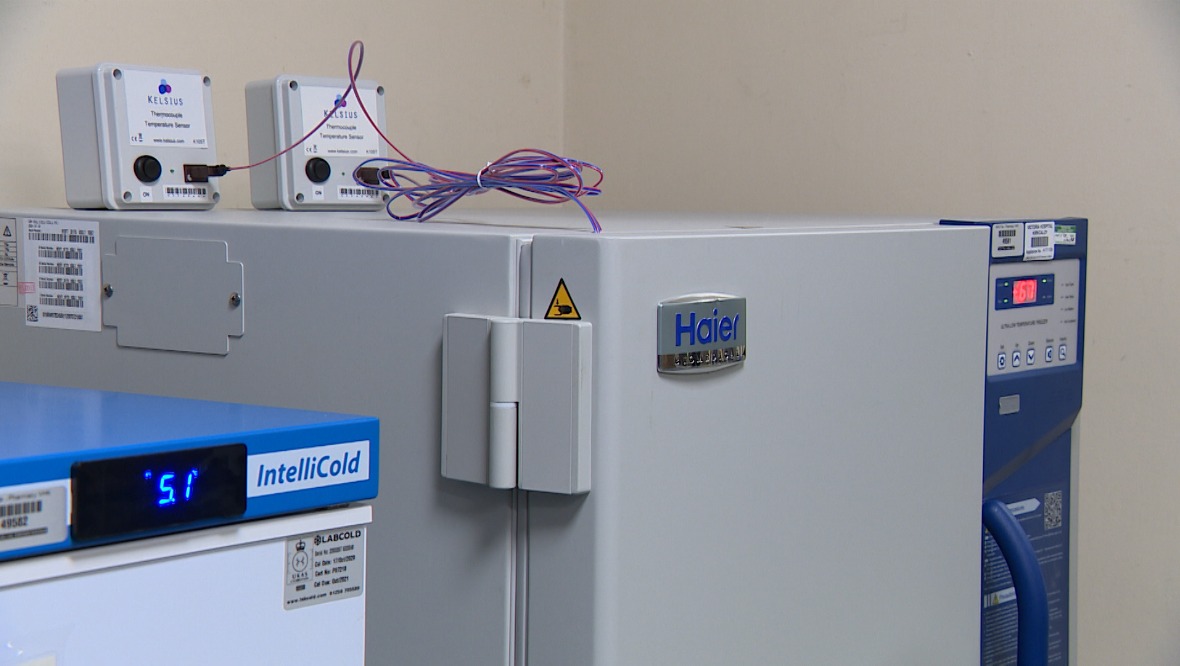 One of the freezers is found at the Victoria Hospital in Kirkcaldy, where professionals have been preparing for the jab's arrival.
Claire Steele, pharmacy operations manager at NHS Fife, told STV News: "The freezer is capable of storing products between -2 to -100C.
"The temperature range for the vaccine is -60 to -80, so we would be keeping it around the -70, -75 mark."
The freezer has an alarm system, should it breach the temperature ranges, and separate thermacouple probes, which sit inside each compartment in the freezer. These are monitored 24/7 to prevent any loss of the vaccine.
With a vaccine providing cause for hope for so many as they seek a way out of the pandemic, Ms Steele said her team is not fazed by the pressures the situation may bring.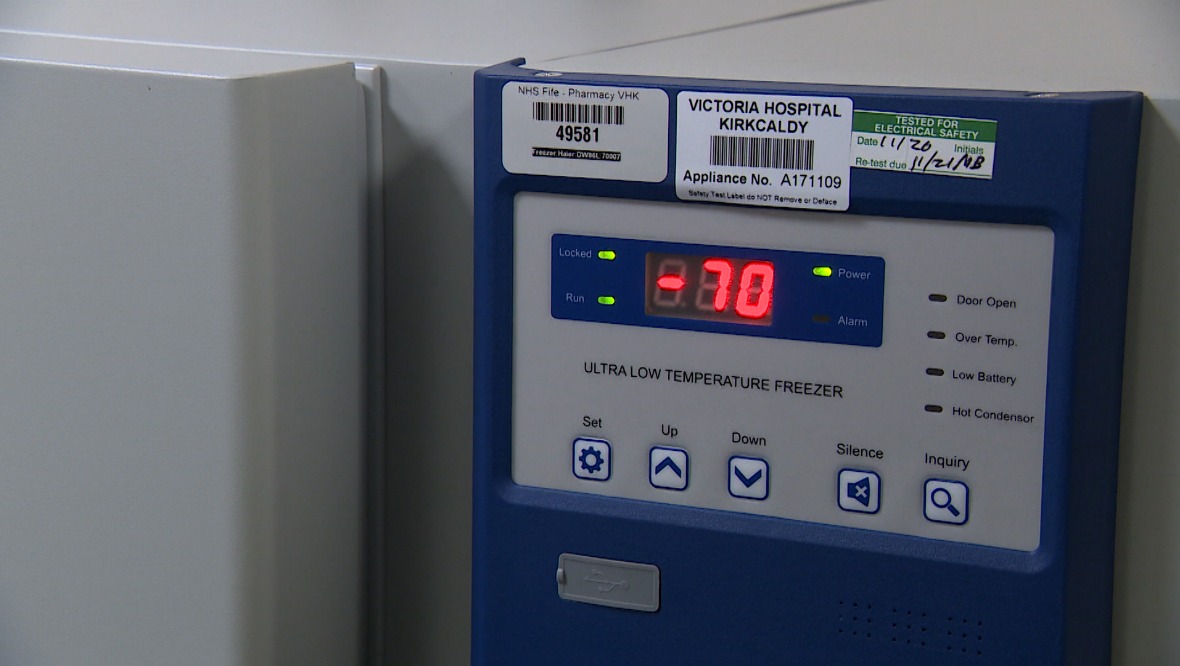 She said: "We're pharmacists so we're used to dealing with medicines. I think if you've got the information, really we're just trying to treat it like we would any other products because that's just the way we work anyway.
"It doesn't help if you're feeling anxious about something. We have set procedures for everything, everything is documented and all our staff are trained."
Each compartment of the freezer can hold ten trays of vaccine and each tray contains 195 vials. Within each vial is five doses.
People will be required to take two doses of the vaccine and these will likely be offered 21 to 28 days apart.