Four sisters from Stirling are "excited" to welcome four new arrivals into their family after they all fell pregnant at the same time.
Kerry-Anne Thomson, Jay Goodwillie, Kayleigh Stewart and Amy Goodwillie are preparing for a bumper addition to their family in 2023 – with two set to give birth on the same day.
Kayleigh, 29, and Jay, 35, shocked everyone in the family when they said they had "something to tell each other" – revealing they were both pregnant with boys – and due on May 22.
Amy, 24, was next to announce her pregnancy with a girl on Christmas Day, resulting in the house "jumping for joy" – before Kerry-Anne, 41, revealed on Mother's Day she was also expecting a girl.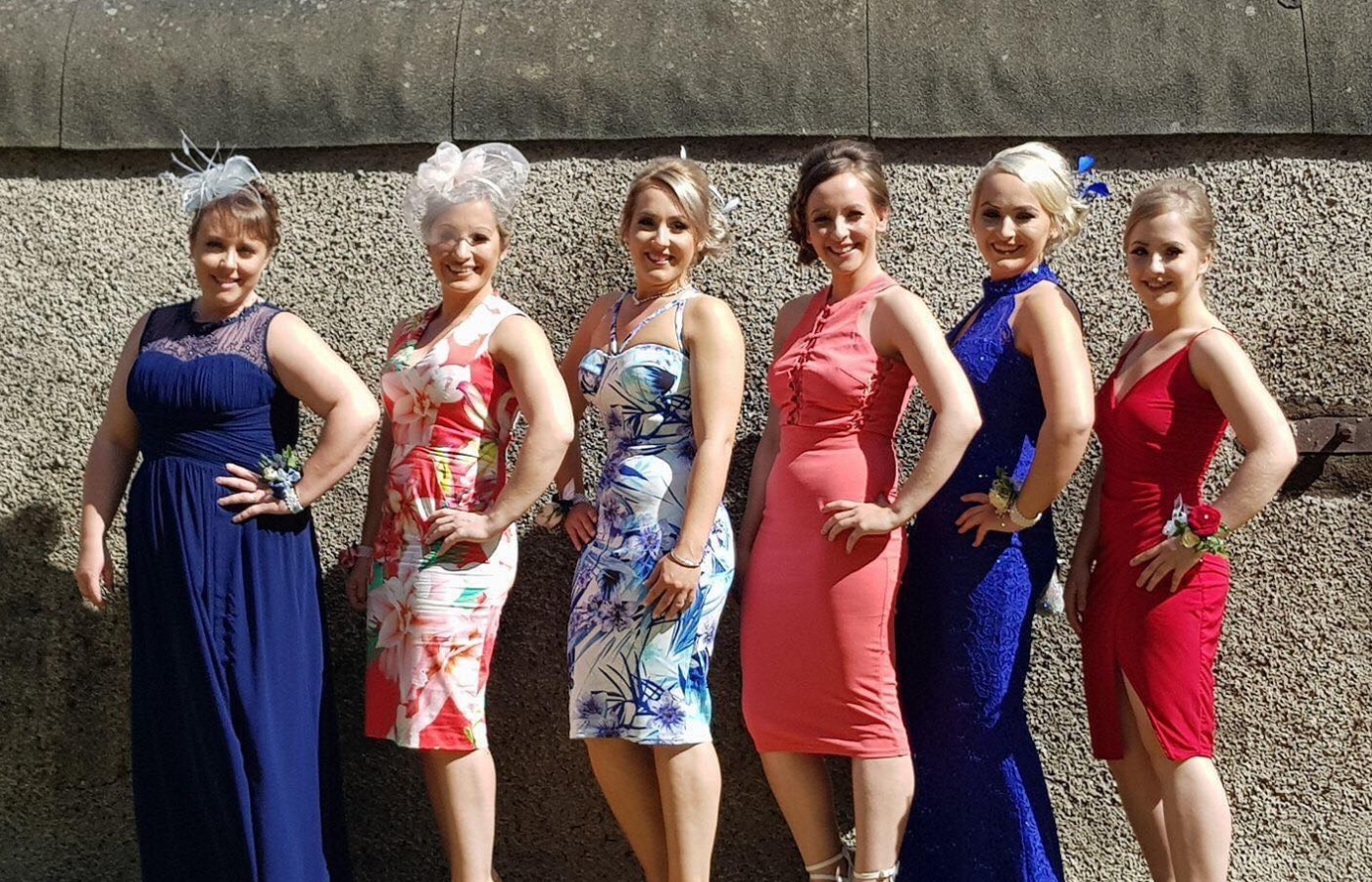 The family, which is made up of six sisters, mum and dad, and four grandchildren, said that "everyone is ready for the excitement".
Amy, who is expecting her second child on August 12, told STV News: "Kayleigh and Jay were chatting and one said to the other 'I have something to tell you' and the other said 'so do I'.
"They were both so shocked that it was baby news, and then to be told at the early scan they had the same due date.
"I announced my baby news next and the full house was jumping for joy.
"Then Kerry-Anne told us on Mother's Day her exciting news, and we were just so shocked and excited.
"Mum and dad are excited for the grandkids to be doubling this year."
Amy has said the four sisters were "so close" growing up, and says she can see the four children-to-come sharing a similar bond.
The 24-year-old also revealed that they have discussed names together – but no one has picked one as of yet.
She added: "I think it will be amazing all the kids growing up together.
"We are so close as sisters and loved growing up together, sisters aswel as best friends.
"Our four children just now are close and I know the next four on the way will be the exact same.
"I think my sister said that this happened to sisters in Australia, four at the same time.
"It's just crazy for it to be us this time.
"We have discussed some names however none of us have decided on a definite name yet.
"Everyone is ready for the excitement."