Formula One racing legend Sir Jackie Stewart and inventor Sir James Dyson have joined forces for the launch of pioneering dementia research.
The ambitious £1m project aims to uncover the causes of the disease by applying novel techniques to investigate the biology of human brain tissue.
The project is a partnership of the University of Edinburgh, Race Against Dementia (RAD) and the James Dyson Foundation.
The Dyson RAD Dementia Research Acceleration Project aims to bring the industry practices of the well-known brand into the world of biomedical research.
Earlier this year Formula One announced its backing for RAD and stated it would use "the sport's global platform and growing fan base to raise awareness of RAD's crucial work and support its fundraising efforts".
It comes after Sir Jackie's wife, Lady Helen Stewart, was diagnosed with the condition in 2015.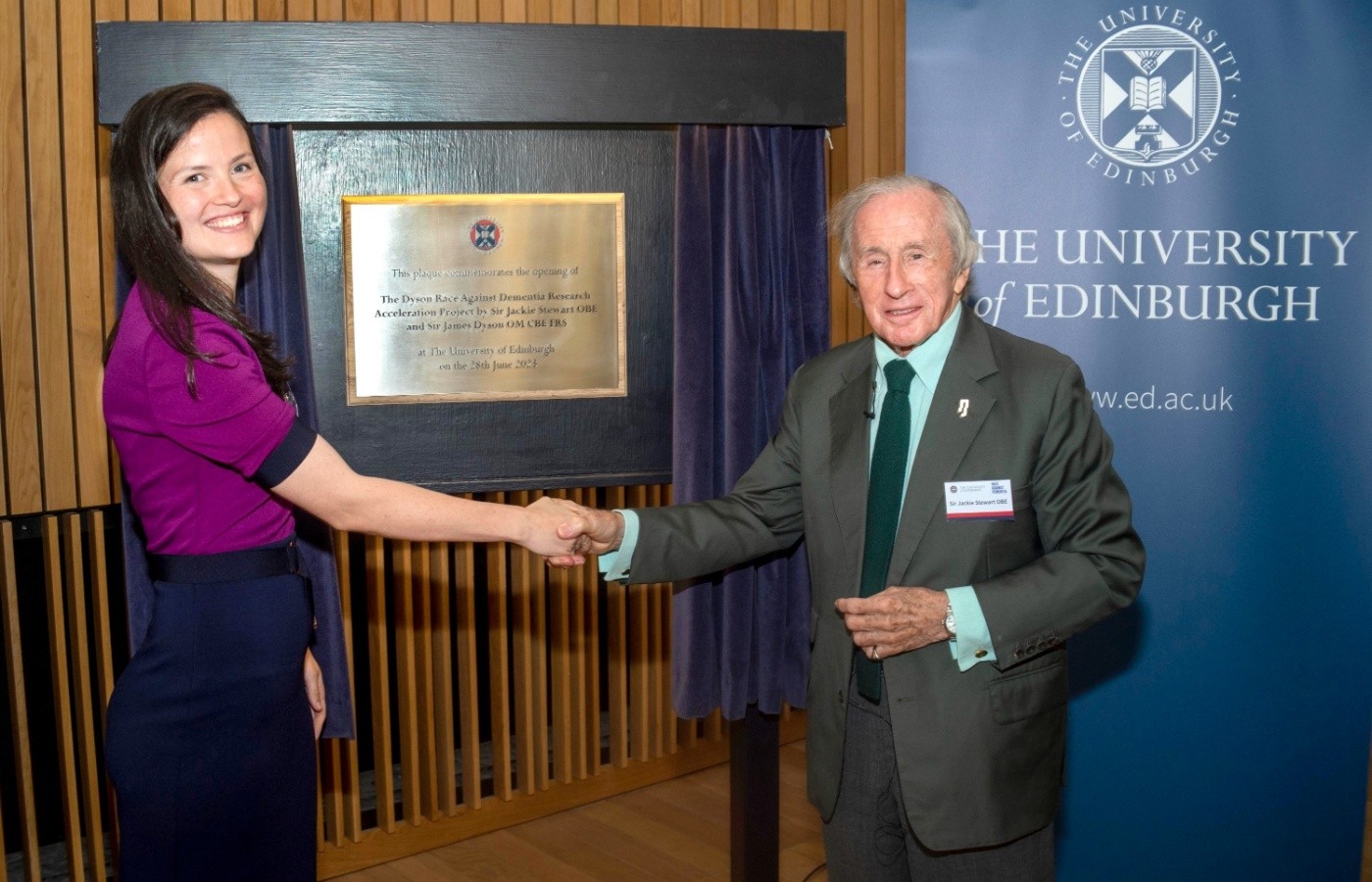 The direct cause of dementia, which is estimated to affect one in three people born today, is now yet known.
Researchers say urgent work is needed to understand the causes of dementia to help the development of treatments and therapies.
The project, led by Dr Claire Durrant at the University of Edinburgh, aims to develop new human brain models to understand how Alzheimer's disease – the most common form of dementia – damages the brain.
The team is working in partnership with neurosurgeon Dr Paul Brennan, from the University's Centre for Clinical Brain Sciences, to recover samples of surplus human brain tissue following neurosurgery operations.
These small pieces of healthy human brain, which are collected with the patient's permission and would otherwise be destroyed, can be kept alive in the lab for several weeks.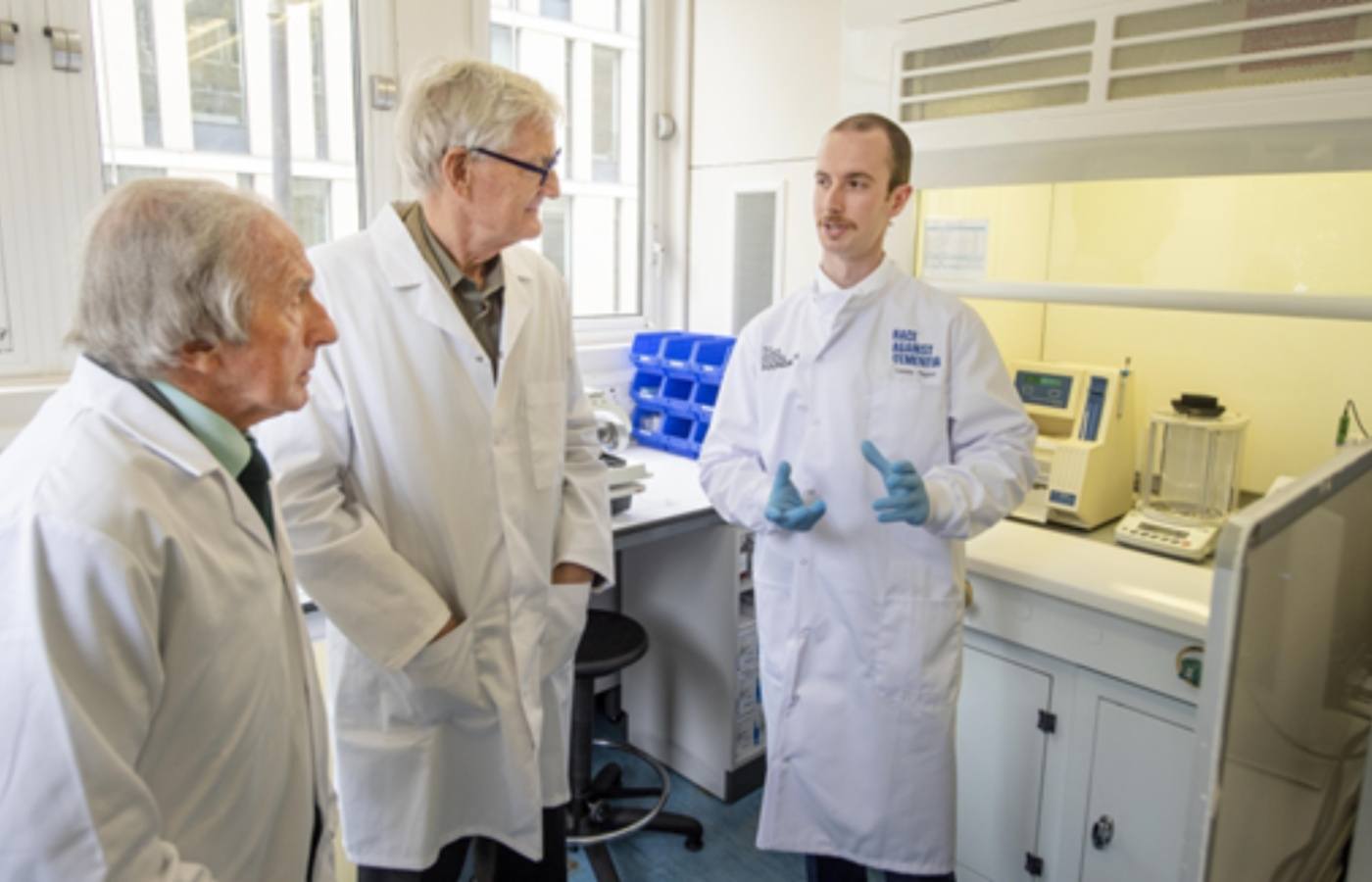 The experts will explore how the brain cells respond to toxic proteins using cutting-edge microscopes and equipment.
The toxic proteins are linked to the development of Alzheimer's disease.
The reaction of brain cells to potential therapy options will also be analysed.
The three-year project, which started in early 2023, celebrated its official launch at the university on Thursday.
As part of the visit, Sir Jackie Stewart and Sir James Dyson toured laboratories at the Centre for Discovery Brain Sciences to witness the research project in action and spoke to experts about their progress and aims for the future.
The funding supports a full-time postdoctoral researcher, research assistant, support from NHS research nurses, state-of-the-art equipment and laboratory resources.
Dr Claire Durrant, who became a RAD Dyson Fellow in 2019, said: "This project will enable us to develop cutting edge research tools using live human brain, something only a handful of labs have access to worldwide.
"With this generous support from Race Against Dementia and the James Dyson Foundation, we are able to bring this amazing technology to the University of Edinburgh, enabling us to explore exactly how Alzheimer's disease damages the brain.
"I hope the work we conduct in this project will bring us one step closer to a world free from the heartbreak of dementia."
Sir Jackie Stewart said: "I am so delighted that Race Against Dementia has been able to join forces with the James Dyson Foundation to accelerate this vital research.
"Not only has James Dyson given Claire Durrant very generous financial support but he has also encouraged Dyson engineers to assist her by applying Dyson in-house equipment and expertise to her research.
"It is a wonderful collaboration between scientists and engineers, which reflects a true F1 problem solving mindset – and will, I hope, produce great results."
Sir James Dyson said: "I believe the world's most challenging problems can be solved by scientists and engineers who strive towards solutions while others throw their hands up in despair.
"Dr Claire Durrant isn't afraid to try something new and break from the scientific consensus as she races to find treatments for dementia. Sir Jackie Stewart introduced us through his wonderful Race Against Dementia programme and I am so pleased to support her research, which could solve one of the most devastating, unanswered problems in the medical world that will affect so many of us.
"This isn't just about a donation but also collaboration – Dyson engineers and dementia scientists approaching things from new angles. I find that very exciting."