A former Marks and Spencer store in Kirkcaldy is being turned into a mass coronavirus vaccination hub.
The Covid-19 clinic will occupy the space vacated by M&S on Kirkcaldy High Street.
NHS Fife said the development was part of the health board's expansion of the Covid-19 vaccination programme as it moves beyond the initial priority groups.
The new hub is expected to become operational next month.
NHS Fife director of pharmacy and medicines, Scott Garden, said: "With the overwhelming majority of those in our priority groups now having received their first vaccination, it's vital that we adapt the delivery of the programme in order that we can carry out the volumes necessary to vaccinate our younger adult population.
"Clinics such as the one planned on Kirkcaldy High Street will provide significant capacity to will ensure that we can perform as many vaccinations as the vaccine supply allows.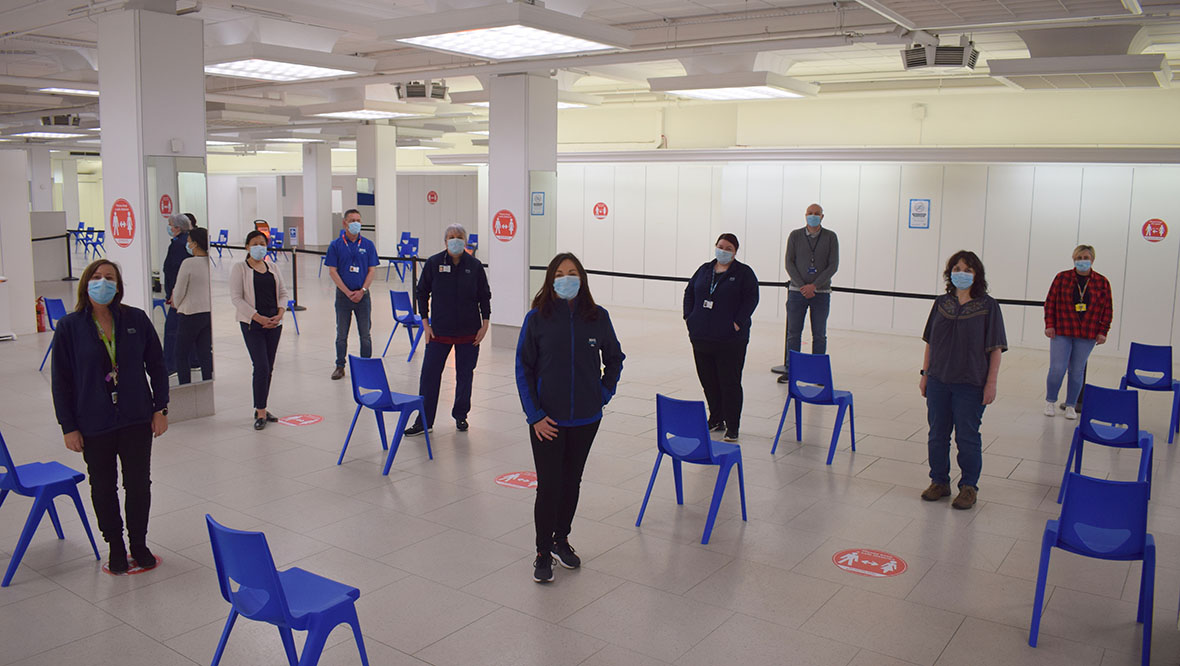 M&S have offered the use of the store to NHS Fife free-of-charge for use as a mass vaccination clinic, with the firm retaining the lease on the site following its closure in 2019.
Shona Lawrie, M&S Regional Manager said: "As soon as we were approached to see if our former store was suitable, we were determined to pull out all the stops to make it happen.
"M&S is extremely proud to get involved – we think it is a brilliant idea to use this site and we're keen to do all we can to help NHS Fife and the Scottish Government accelerate the rollout of the vaccination programme."
NHS Fife said the existing network of Covid-19 clinics in the council area have been performing many thousands of immunisations each week, with more than 190,000 Fifers having already received their first jab.
With the likely completion of first doses for those in priority groups one to nine in the coming weeks, the health board added that work is now well-under way ahead of the planned expansion of the programme, which will see all adults in Fife offered vaccination on a phased basis over the coming months.