The family of a three-year-old girl with aggressive cancer have raised over £250,000 to send her for treatment in America.
Flora Gentleman, from Aberlady, was just two years old when she was diagnosed with stage four high-risk neuroblastoma in April 2021 – a childhood cancer that has a 40% to 50% chance of long-term survival.
Parents Steph Kent and Jamie Gentleman had been originally appealing to raise £312,000 for Flora to access the five-year bivalent vaccine trial at the Memorial Sloan Kettering Cancer Centre in New York once frontline NHS treatment is completed, which aims to train the immune system to fight neuroblastoma cells, reducing the chance of a relapse.
On Monday they announced that they had reached their target after receiving a call advising that the amount they needed to raise had been reduced due to a change in duration of the clinical trial.
The amount of £312,000 had been significantly reduced to £252,000 as the medical trial, which was set to run for five years, was reduced to three years.
Announcing the news on social media, the family wrote: "We got a call from Solving Kids Cancer (SKC) a month or so ago letting us know that the clinical trial we are fundraising for is being reduced from five years to three years. We knew this would mean our fundraising target would be reduced, but we didn't know exactly how much would be taken off the total.
"We now know that our new fundraising target is £252,000. Although our page currently reads £224,000 we have around £30,000 still to be added to our total from a few fundraisers that have already taken place – which means we have made target!"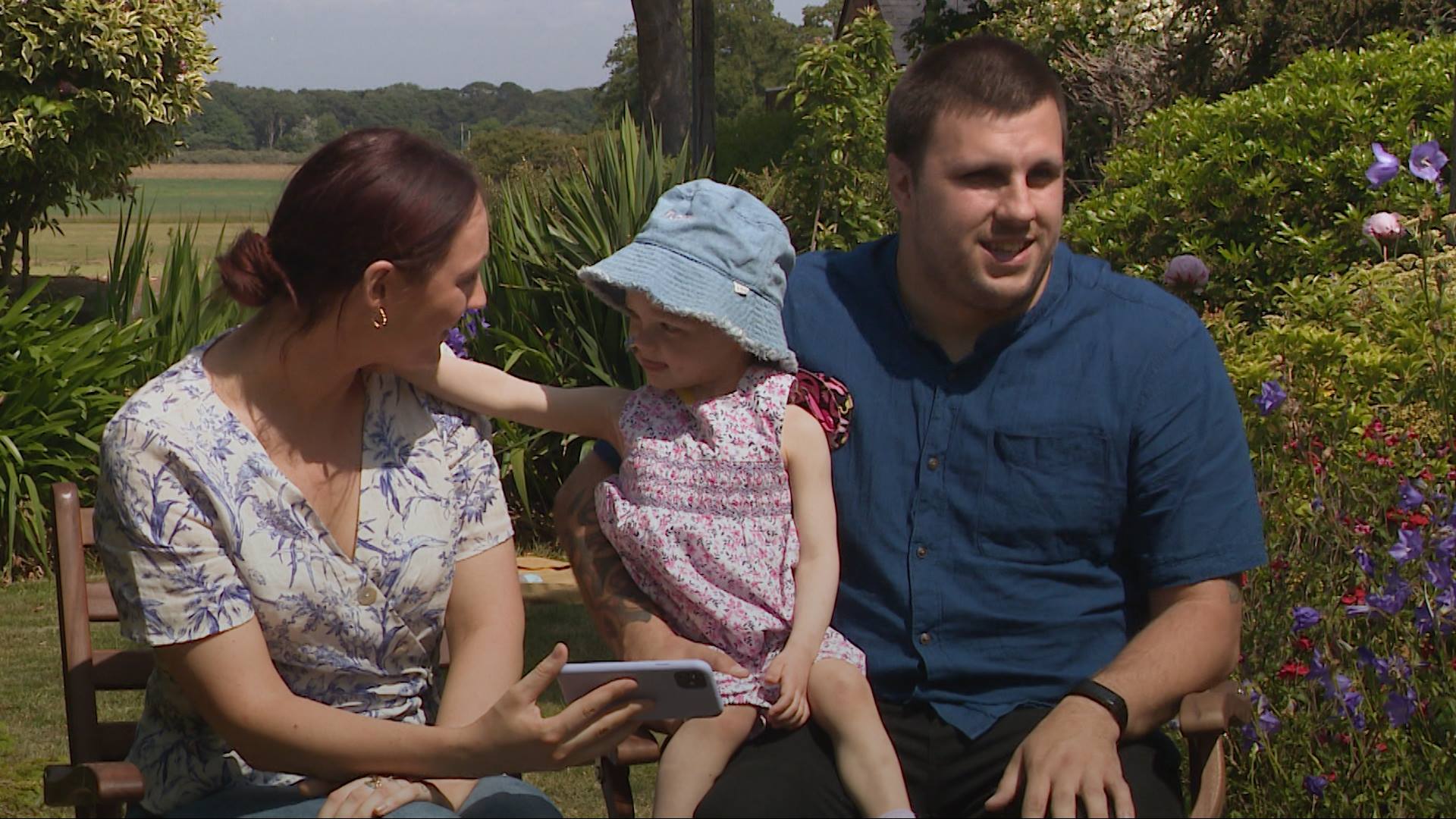 The parents said that they were "absolutely elated" and described generous help of people who donated to the cause as mindblowing.
The family added: "When we chose to fundraise for Flora's treatment a year ago, we were very broken. We had just received Flora's diagnosis and were still coming to terms with the devastation. The prospect of fundraising such a huge amount of money to access a trial that could potentially save her life was overwhelming.
"A year on and we've been through some of the lowest moments we've ever experienced. But our family has also been shown an incredible amount of love and support, and we will forever be thankful for this."
They now look forward to enjoying the summer away from the hospital without the pressure of fundraising before heading to the United States in August for the clinical trial.
While people raising money to help Flora get to New York still have some fundraisers and events planned, the parents have said it is up to the individual fundraisers what they wish to do with the money and whether they want to continue to raise funds for Flora.
While the donations page will still remain live, any additional money raised will go towards a contingency fund and upgrading Flora's plane seats.
Her parents added: "Flora has autism and has never been on a plane before. Now that we're getting closer to August, we're starting to feel nervous about how she is going to find flying.
"Flora has a difficult time sitting still, and understanding why she needs to sit. Expecting Flora to sit on a plane for seven plus hours is a lot to ask.
"She can become overstimulated and uncomfortable in new environments, and does not like confined spaces and so we expect this experience to be difficult for her. We are hoping that having extra space and privacy will make the journey smoother and less stressful for her."
Any remaining money will remain in Flora's fund for five years should she need it for further treatment and after that time will be donated to the SKC charity to help fund research into neuroblastoma and help other families.