A New York bound flight carrying a school trip was forced to make an emergency landing after the plane appeared to catch fire mid-air.
The Delta Airlines Flight from Edinburgh was met by the Scottish Fire and Rescue Service at 11.23am on Friday after diverting to Prestwick Airport when one of the wings of the plane went up in a blaze shortly after take-off.
A video appears to show the view from inside the Boeing 767 with bright orange flames burning under the wing of the aircraft as it travels through the sky.
Passengers on board can be heard speaking anxiously and crying during the emergency incident.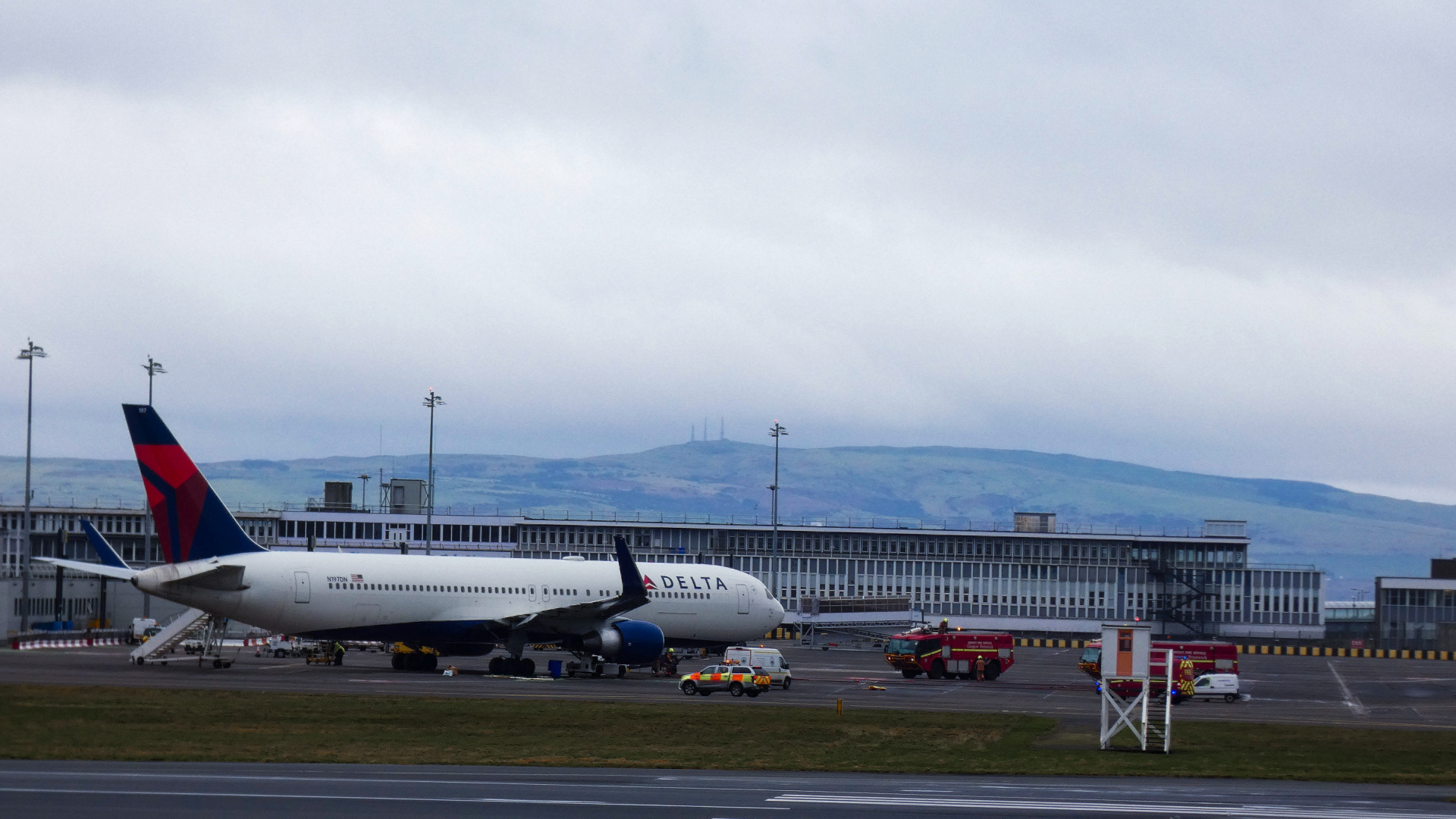 Children and teachers from a secondary school were aboard the flight on their way to the US for a trip over the February break.
Julie Nisbet was on board the flight, and revealed she "didn't think they would get down safely" after becoming aware of the severity of the issue.
She told STV News: "An announcement was made that we were heading to Prestwick. The noise then cut to nothing like the engines had gone. At this point there was an eerie silence then gasps.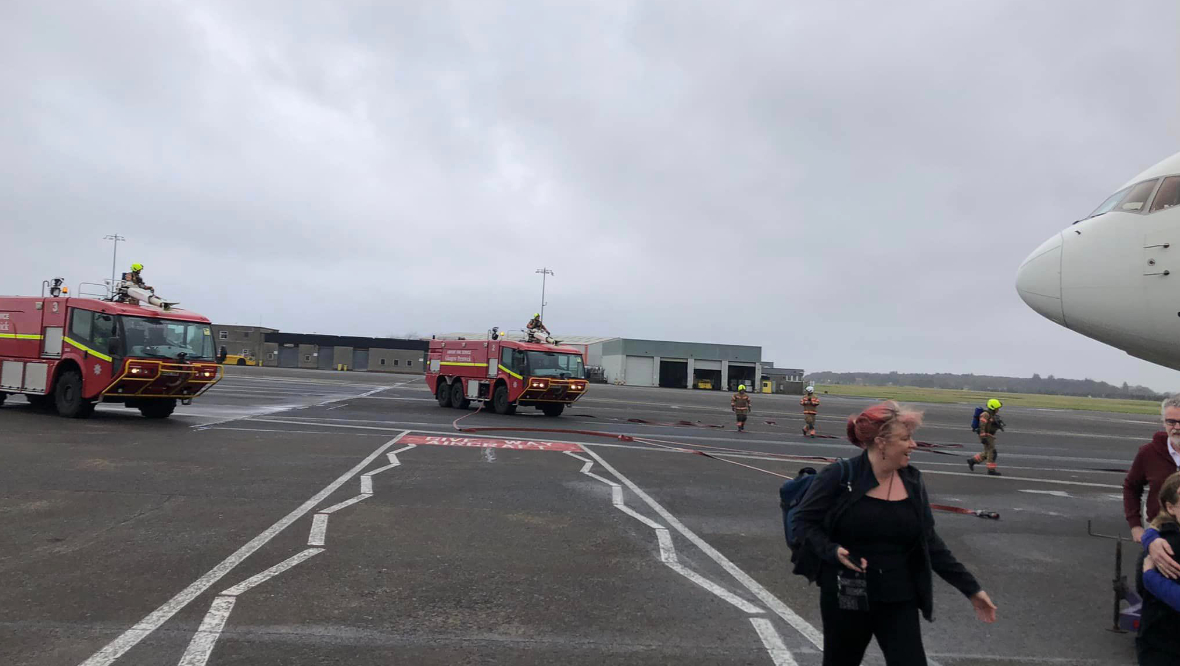 "We saw the captain walk up and down the flight and thought this could be serious.
"It felt like it was gliding at one point when the engines cut. I didn't think we'd get down safely. When we did, we clapped and cheered and whistled. I'm just happy to tell the tale."
Four appliances met the plane, which was deemed to have a "mechanical fault" and remain at the scene supporting airport fire crews.
It is understood that no one has been injured as a result of the incident.
A spokesperson for the Scottish Fire and Rescue Service said: "We were requested at 11.23am on Friday, February 10, to assist our fire service partners at Prestwick Airport.
"Operations Control mobilised four appliances to the site, where firefighters remain working to support their partners."
A Delta Air Lines spokesperson said: "Delta flight 209 from Edinburgh to New York-JFK safely diverted to Prestwick, Glasgow after a mechanical issue with the aircraft.
"We apologise to our customers for this inconvenience and are working to get them to their final destination as quickly as possible."