A little girl has become famous in her neighbourhood after drawing colourful messages of hope on her family's garage door during lockdown.
Mum-of-two Christine Hilditch, 38, let daughter Eilidh, aged five, turn their black glossy garage door into a massive art project.
Twice a week since April 2020, Eilidh has let her imagination run wild, covering the space with mermaids, dolphins, dinosaurs and flowers.
As lockdown restrictions were eased in Scotland this week, Eilidh decorated the garage door with a rainbow, flowers and the word 'hope'.
Eilidh has a little stool she can stand on to help her reach higher up, and her artist mum gives her a hand with things she struggles to reach.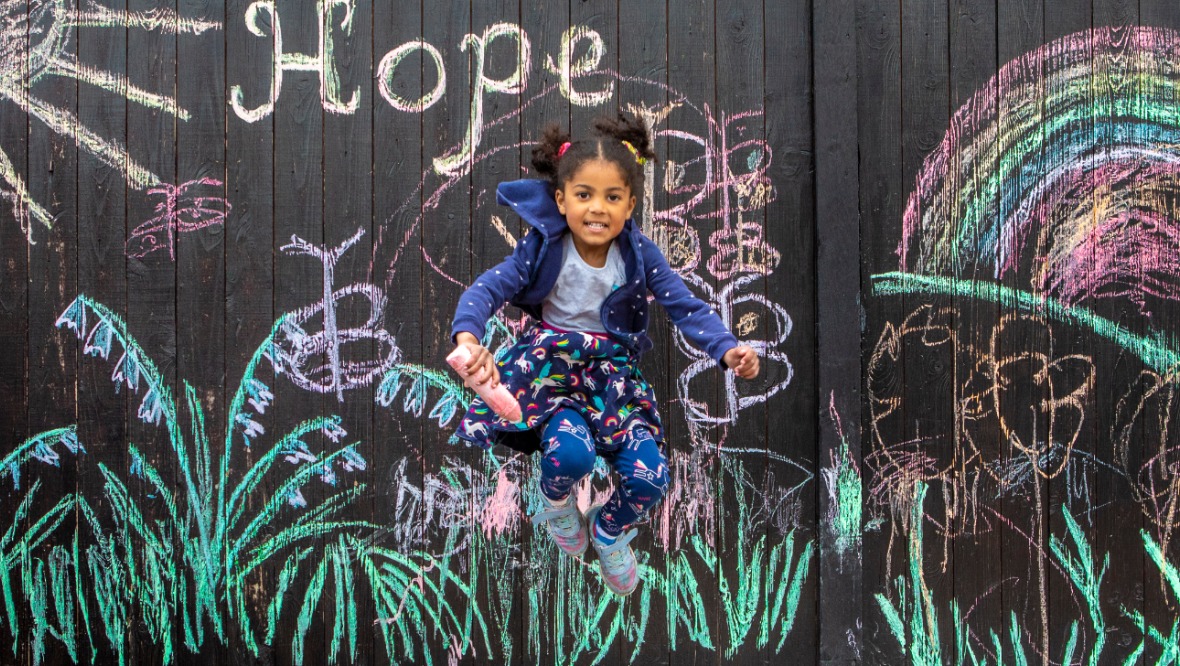 People stop them in the street to ask if the drawings are hers, and an adoring fan club have begun leaving boxes of chocolates on the doorstep in Larbert, Falkirk.
Determined Eilidh even learned how to draw with her left hand, after breaking her right elbow and having her arm in a cast for six weeks last summer.
Proud mum Christine said: "Whatever comes into her head she does.
"It could be quite random, one week we had a fairytale as she had been learning about them at school so there was a fairy godmother and it began 'Once upon a time' and ended 'Happily ever after'.
"She did poppies for Remembrance Day, and one for Valentines' Day, as well as flowers, butterflies, fairies, and dinosaurs, dragons and Spiderman.
"It depends on what is happening around her.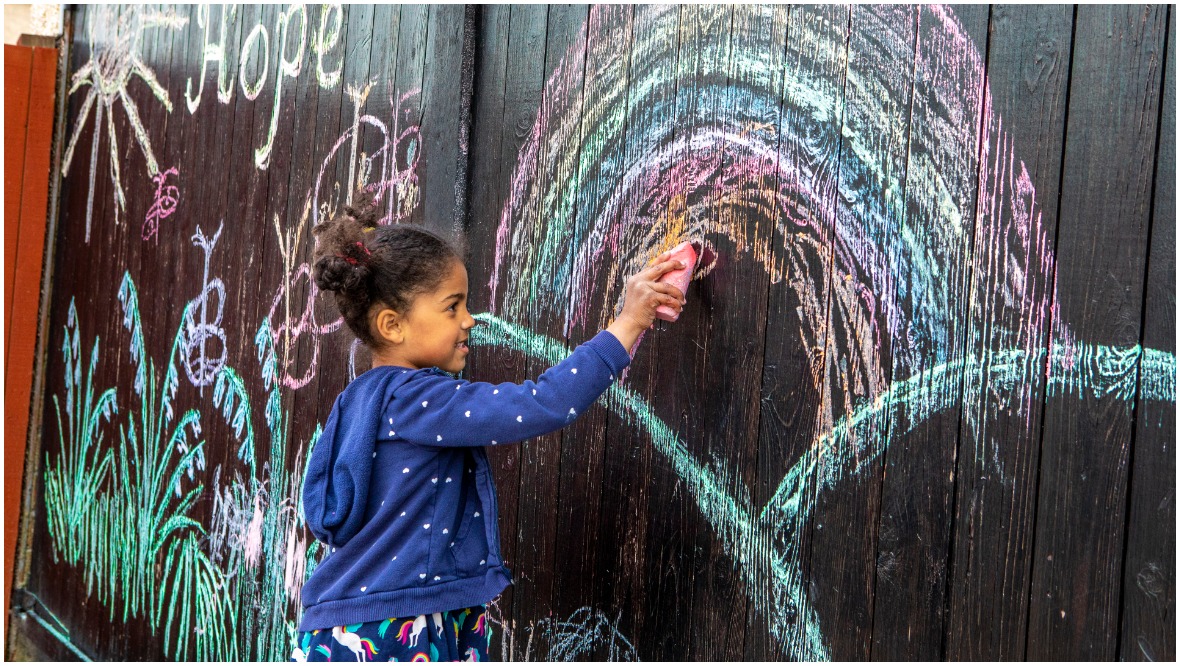 "In the first lockdown we were stuck in the back garden and painted a fence with chalkboard, and progressed to the front, and ended up showing her how to do hopscotch.
"I just thought 'why don't we try the garage', it is quite glossy and not particularly flat but it works with chunky chalk.
"We were seeing so many people doing their daily walk who were enjoying it.
"People are leaving us gifts on the doorstep, like boxes of chocolate."
When neighbourhood shops ran out of chalk, rather than paying more for it online Christine decided to make some from scratch using plaster of Paris, food colouring, poster paint and flour.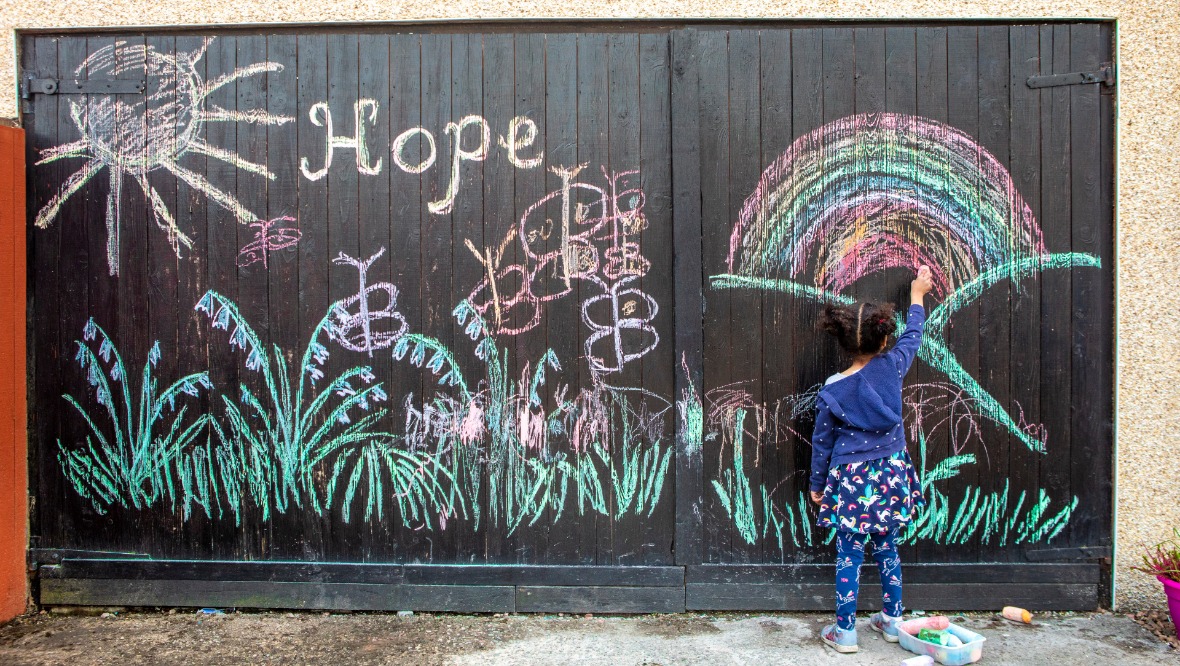 Christine added: "She is just drawing outside to make people happy.
"People are really appreciating it, there is no way people talking to her now would be if it wasn't for what she has been doing, people are stopping and acknowledging it."