A fisherman died after being dragged overboard when his foot became entangled in a rope used to lower fishing creels into the water, an investigation has found.
John Wilson was discovered unconscious while catching white fish and prawns off Fast Castle Head in Berwickshire more than an hour after being hauled from the Harriet J into the North Sea by the device on August 28, 2021.
The 64-year-old, a former lifeboat volunteer, was airlifted to the Royal Infirmary of Edinburgh but was pronounced dead less than 60 minutes later.
A probe by the Marine Accident Investigation Branch (MAIB) determined it was likely Mr Wilson's was trapped in rigging attached to a chain weight which took him off his feet, causing him to hit his head before being pulled through the shooting door.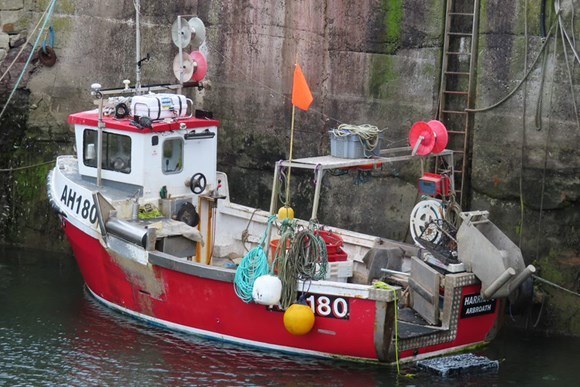 It also stated he was not wearing a lifejacket at the time of the accident and his inability to call for help "may have been caused by a pre-existing heart condition".
He died due to the effects of "cold incapacitation", the report said.
At the time, bosses at the St Abbs Lifeboat Station – where Mr Wilson had volunteered for almost 40 years and was a direct descendent of its first coxswain – said they had "lost one of [their] finest and one of [their] own".
Mr Wilson, affectionately known as "Johnny Hook," was out on the vessel alone at the time of the incident when he was dragged into the water at around 7.36am.
Around nine minutes later, the skipper of a nearby boat, the Skua, passed by the Harriet J and found it unmanned, raising the alarm to another vessel fishing in close proximity, the Danny Boy.
A crew member from Skua was then able to board Harriet J and take control, but found no evidence of anyone on board bar the presence of a woollen hat.
HM Coastguard broadcast a "mayday relay" at 8.06am and began to activate the local search and rescue craft, including lifeboats from Eyemouth to the south and a rescue helicopter from Aberdeen.
The Lifeboat station at St Abbs was also alerted to assist in the search.
The skipper of the Danny Boy later discovered a backline – used to string together fishing creels to catch shellfish – and a broken marker float in the water but only discovered a boot trapped in the loop of chain.
Mr Wilson was later spotted by the skipper of a third vessel, the Fiddlers Green, at 8.57am around one nautical mile to the west of Fast Castle Head.
The MAIB report found he was not wearing a personal flotation device and, although air had become trapped in his clothing and was keeping him afloat, his head was not above the surface.
He was taken to hospital by a responding helicopter but was pronounced dead at 9.55am.
A statement from St Abbs Lifeboat paid tribute to Mr Wilson as an "exceptional" volunteer and "friend to many".
"John Wilson, Johnny to many, but also known affectionately as 'Johnny Hook' served St Abbs Lifeboat with distinction for well over 40 years," it read.
"It was a rare shout or exercise that John missed over the 40 years, his quick smile and jokes seeing many colleagues through difficult times.
"Having an easy way with friends and strangers alike, Johnny was hugely respected and well liked on this coastline and beyond, and much loved by his family.
"The community of St Abbs has lost one of its finest, and St Abbs Lifeboat has lost one of our own."