The first Ukrainian refugees moving to Scotland under the Homes for Ukraine scheme have arrived in Edinburgh.
Having fled their home in Kyiv three weeks ago, Svitlana Holding and her two sons were met at the airport by their sponsor family.
"I had tears in my eyes. It's unbelievable, because I was here 20 years ago and you know, all the time I was dreaming to come to [the] UK again," the single mother told STV News.
"It's horrible because of the war… but we had to leave our city, we couldn't stay there anymore."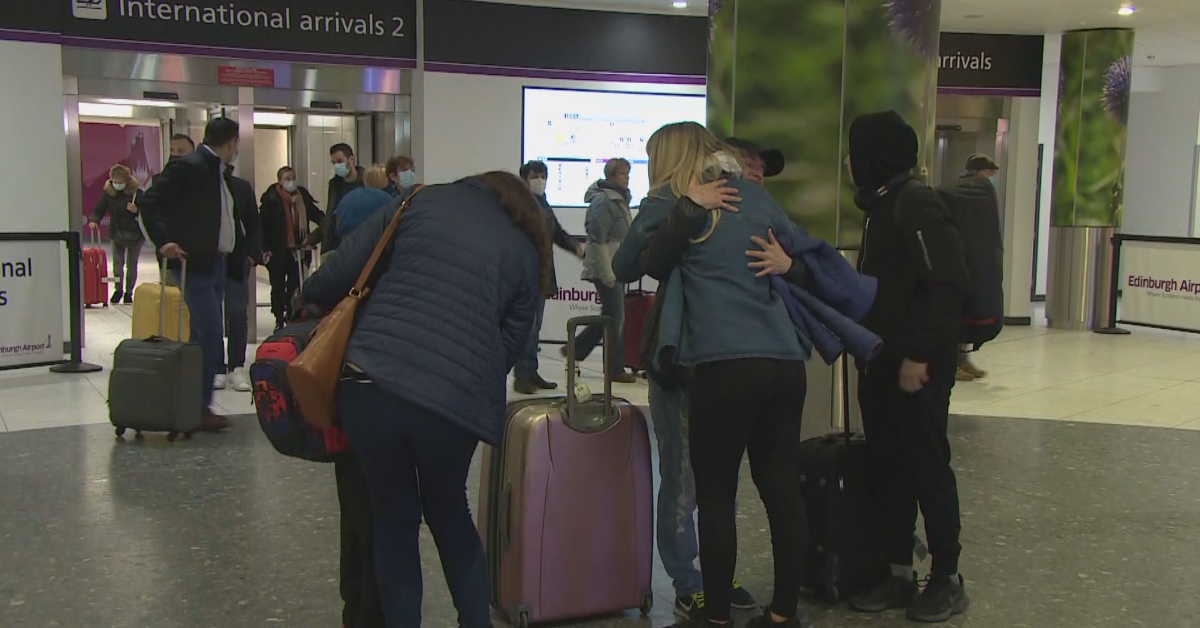 More than 28,000 people have applied for the scheme, but the Home Office has been criticised for its slow response as fewer than 3000 visas have been approved.
It comes amid concern Russia's invasion could increasingly depend on mass artillery and missile bombardments, something which could increase the risk of civilian casualties in Ukrainian cities which have already endured weeks of shelling.
Russia invaded Ukraine on February 24. Areas near the capital Kyiv immediately came under attack with residents placed under a curfew.
Forced to hide and with invading forces advancing, Svitlana eventually decided she would have to flee with her sons, 15-year-old David Anikieienko and nine-year-old Mark Anikieienko.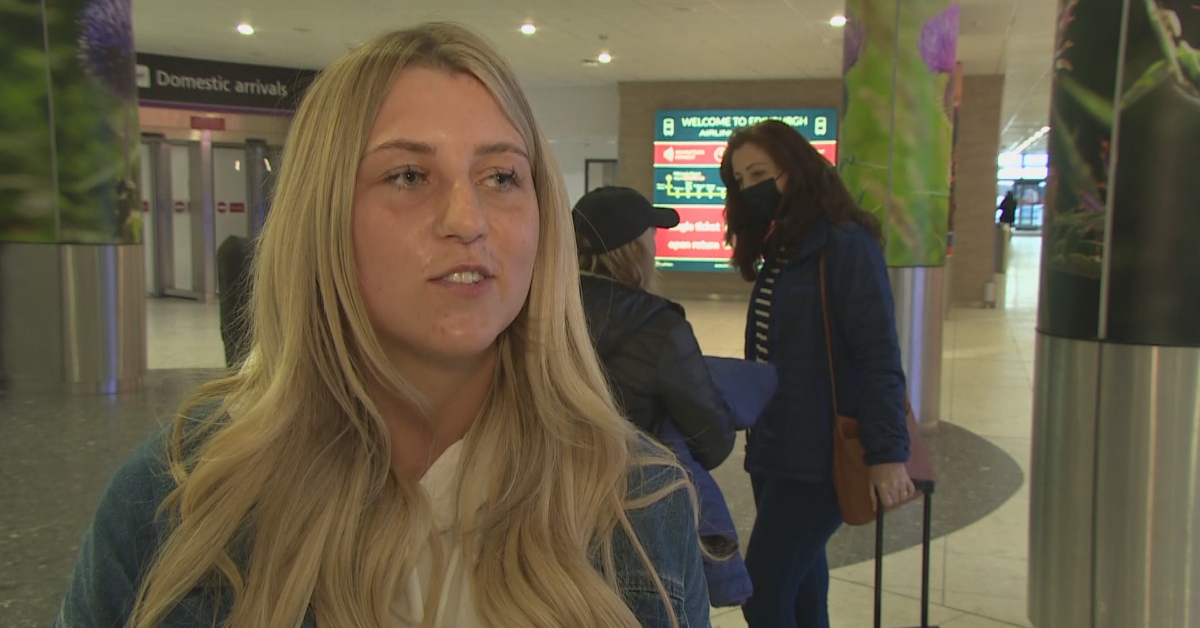 It took them 12 hours to travel to the western city of Lviv and then the journey across the border into Poland, which should have taken three hours, took an entire day leaving them exhausted.
"The journey was really hard," Svitlana said. "There were so many people, women with children, it was really terrible."
After three weeks, she was able to connect with a family who would sponsor them in the Homes for Ukraine scheme.
Svitlana, David and Mark matched with their host Cara Reid.
Cara met the family at Edinburgh Airport on Wednesday morning and has given them a place to live at her home in north Glasgow.
"I thought, 'I can't change everything', but sponsoring a family is a little difference and will help," Cara told STV News.
"Hopefully other families will want to take part in the scheme and it will help out more families."