The new owner of Fifetown property was amazed to discover his house was formerly home to not one, but three important Scottish artists.
Matt Kirkbride bought the listed Dysart's Orchard Croft building two years ago, and has given it a new lease of life as well as a fresh coat of paint. In return, Orchard Croft has continuously surprised him with more secrets and history.
It was previously discovered that artist Thomas Millie Dow was amongst the West Port property's former residents, but most recently Mr Kirkbride learned of two other famous Scottish painters who called Orchard Croft home.
"Piecing it all together has been a really exciting journey," Mr Kirkbride said. "I didn't know when I bought it that significant artists had lived here. The journey has been incredible."
Orchard Croft can trace its origins back to the 1700s. It started as a merchant's house but rumour has it locally that it was a brothel for sailors more than 200 years ago.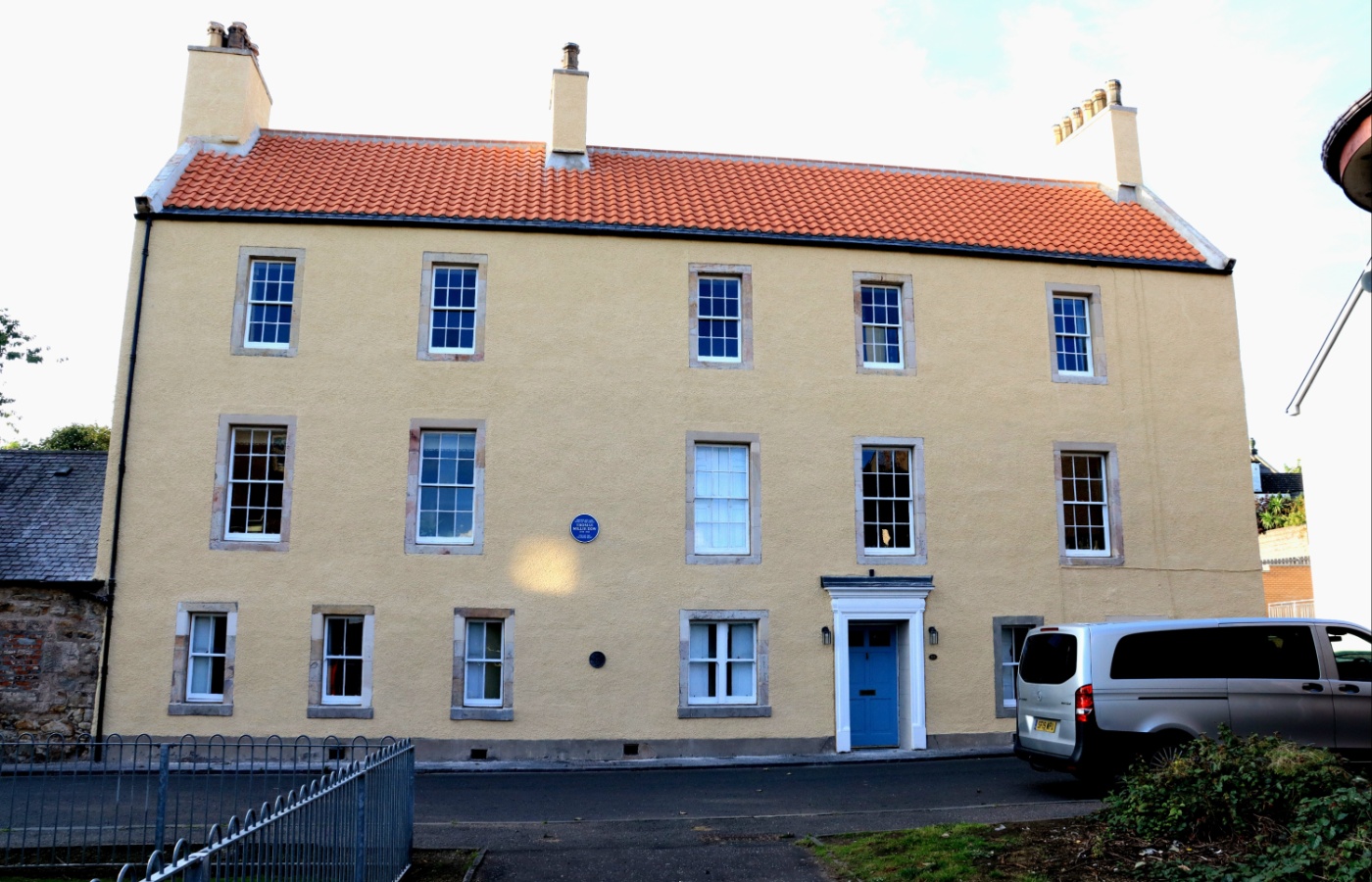 Since moving in, Mr Kirkbride has found all deeds and records dating back to at least 1788. It was first discovered that Orchard Croft marks the birthplace and home of artist Thomas Millie Dow who is considered one of the Glasgow Boys.
More recently it was discovered that it was later the home of two other important artists – David and Henry Alison.
David Alison studied at Kirkcaldy High School and Glasgow School of Art. He eventually became head of the drawing and painting school of Edinburgh College of Art.
His brother Henry, was also an important Scottish painter. He also studied at the Glasgow School of Art. After serving in the First World War, he returned to the school as a teacher.
"Both Henry and David Alison painted in the Orchard Croft garden. Henry painted a beautiful oil painting called 'In The Cherry Orchard' looking over the boundary wall into the church. David painted 'two wheelbarrows in the garden' from his art studio looking over the garden," Mr Kirkbride said.
When Mr Kirkbride bought the property, he had no idea that there was a long line of important artists that had lived there over the years. However, one day he stumbled upon a box of documents and deeds in the attic where they were getting wet and rained on and it sent him down the road of discovery.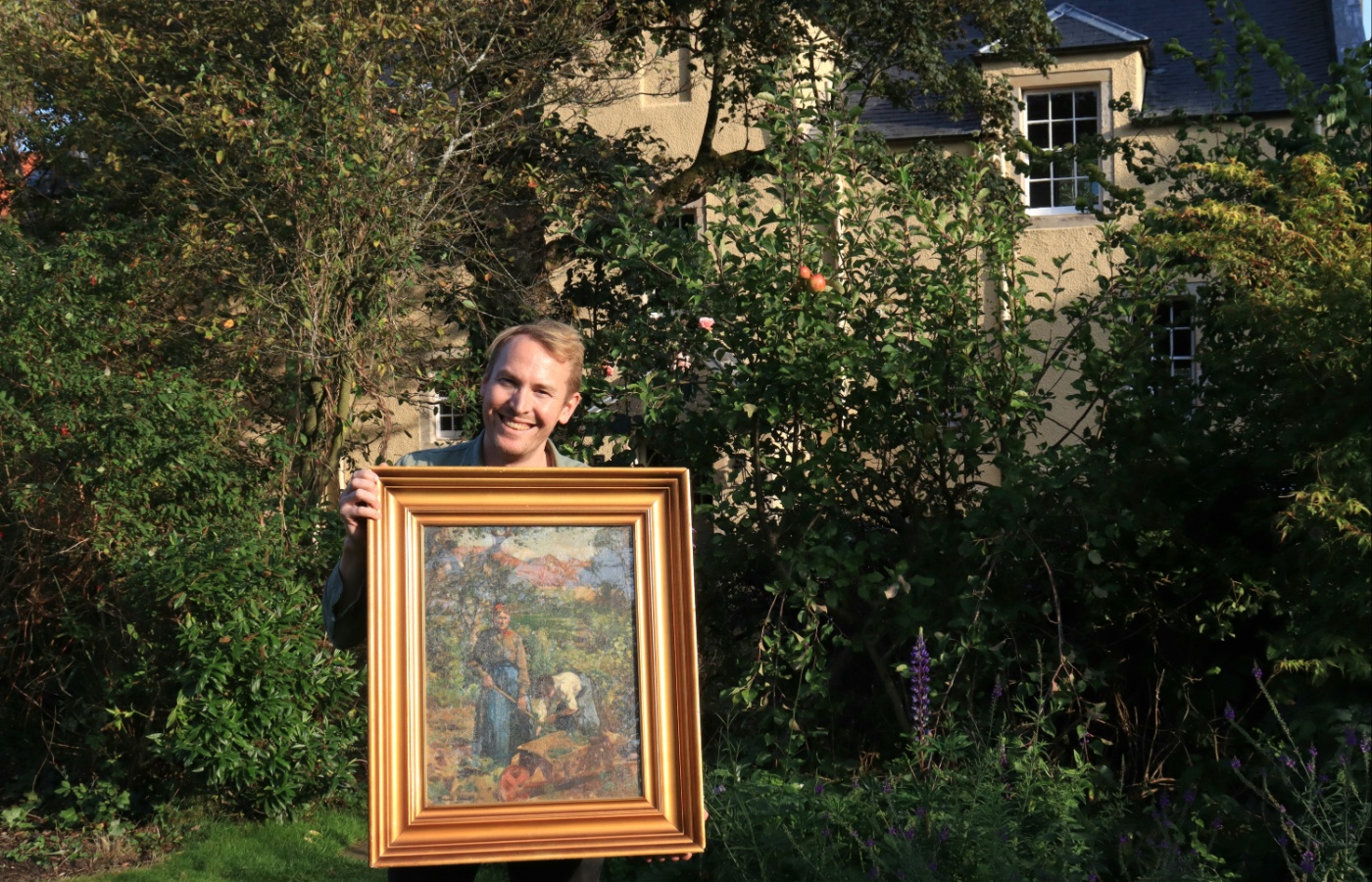 "It was incredible. I found a box of old deeds going back to 1788. Every single document up to the present day was in that box," he said.
Since that day in the attic, Mr Kirkbride has spent hours pouring over old records and census documents to piece together the history of Orchard Croft's former residents.
Through a Facebook group he connected with a relative of David Alison and bought an oil painting from 1909 of two people harvesting vegetables in the Orchard Croft garden which has never left the family until now.
"It's a beautiful piece that's been wrapped up for the past 20 years," he said.
Mr Kirkbride now has the painting proudly displayed in his home.
"I've always loved historic buildings and renovations. I just love being able to save an old building and celebrate its best qualities and features," Mr Kirkbride said.
"I love a story that a building can hold and certainly by doing a bit of digging through the Kirkcaldy library/records room I've been able to piece together a jigsaw of the building. It's been very exciting."
In addition to bringing its past to life, Mr Kirkbride has also repainted the outside of Orchard Croft a bright biscuit colour.
"I've done some decorating internally, but no alterations. I was fortunate enough last summer to be able to paint the building in a biscuit colour. It's the same colour as Dysart's tollbooth – it's a recognised heritage colour in this area," he said.
"Orchard Croft is such a historic and important building in the area that it deserves to stand out and look separate as its own piece and be a celebration. The colour does that perfectly."
Although the external paint work is finished, Mr Kirkbride is still looking for more information about the history of his house and its former residents.
In particular, he wants to know more about the possible connection between David Alison and the artist Charles Rennie Mackintosh. Both men were involved with the Glasgow School of Art at the same time, and later Charles came to Dysart to paint the Dysart Kirk murals in 1900.
"It's something I'm going to explore," he said.
"I'm looking for a stronger connection as to why Charles Rennie Mackintosh came to Dysart to do the murals. I would welcome any connections to the house or artists to get in touch with me."
STV News is now on WhatsApp
Get all the latest news from around the country
Follow STV News
Follow STV News on WhatsApp
Scan the QR code on your mobile device for all the latest news from around the country