A former pupil who claims he was abused while at Fettes Junior School has urged other survivors to speak out following a £400,000 settlement from the school's board of governors.
Speaking exclusively to Scotland Tonight, Frank (not his real name) says he was beaten and sexually abused by a teacher at the Edinburgh institution.
The man attended Fettes Junior School and Fettes College as a day student in the 1970s and 1980s.
He claims he was targeted by the teacher when he was 12 because he was "more developed, and reached puberty before lots of the other boys".
"This particular teacher had a fuse in his head, which would flip, he would turn red faced and become incredibly violent. If you weren't a victim of his violence, that he had a proclivity for a certain type of boy, which I was one of," he said.
He described the abuse as "escalating", with the teacher becoming "more brazen when he realised you weren't going to kick up a fuss".
He recalls feeling isolated from other classmates due to being abused.
"When you're 12, you don't really understand. I think it's not until you that you get to the age of 15 or 16 that you can understand these concepts.
"I didn't understand what was happening to me and what this particular teacher was perpetrated on me. And there is this kind of horror and realisation in later life as to what has happened to you.
"This is an authority figure. So you just assumed that they have this power. The power teachers had in the schools at the time was incomprehensible compared to what it's like now," he said.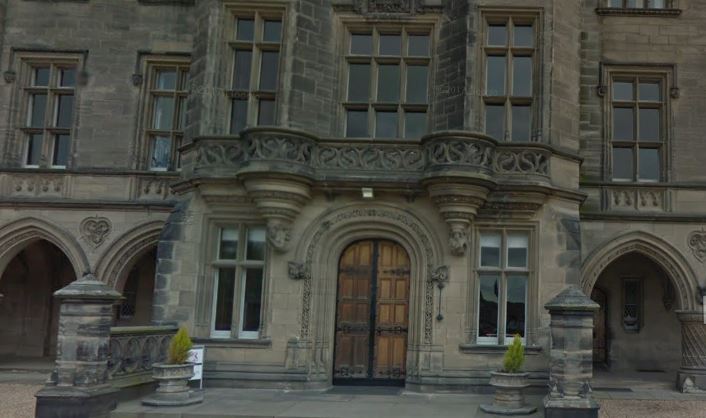 'Psychologically I wasn't right'
The alleged abuse has left Frank 'psychologically not right.'
"I dislike, and still to this day, dislike authority figures," he said.
"Most people who know me know that I'm a hard person to employ. Because if somebody tells me to do something I don't agree with, I put my foot down. I've been self-employed most of my life as a result. It's been a hard, hard road."
Frank has also given evidence to the Scottish Child Abuse Inquiry, which was launched in 2015.
He described the experience as cathartic and hopes by pursuing justice he will encourage others to come forward.
"I would recommend anybody who has suffered this to face up to it. Because it's not your fault, you have been let down by these institutions and these adults.
"Living with this secret in your life is not a good thing. It's damaging subconsciously. It helps if you talk about it. That's part of the healing process."
Frank pursued a civil legal action against the Governors of the Fettes Trust, which manages the school, and his case has been settled out of court.
Kim Leslie, Partner at Digby Brown Solicitors, led the legal action against the trust.
She said: "Frank's strength in speaking out is matched only by his strength in taking those responsible to court.
"Many abuse cases have been raised against Fettes but I believe Frank's victory is the first that's publicly known to be successful so I hope survivors may take hope from this result as they consider their own route to justice to get the damages and recognition they deserve."
A spokesperson for Fettes College said the school offered a full and unreserved apology to "anyone who suffered abuse" while at the school.
The spokesperson said: "The Head of Fettes, Helen Harrison, and representatives of the Board of Governors attended the Scottish Child Abuse Inquiry every day to listen to all the evidence.
"It was a profoundly moving experience and we applaud the bravery of everyone who shared their stories. These accounts to the Inquiry, describing the abuse suffered, are now part of the school's history and we must take this as an opportunity to listen, reflect and learn.
"Fettes is not reflecting alone as this is an opportunity for the sector to strive to ensure the voice of the child is central to everything we do.
"Our sector-leading pastoral care ensures that all Fettes College pupils and staff live together in a safe and secure environment. Safeguarding is central to all that we do and is integral to the ethos of the school. It is the duty of all members of staff, throughout the Fettes community, to play an active role in promoting the wellbeing of all our pupils.
"Any safeguarding issues within the college are reported to the relevant authorities and Fettes College abides by and proactively implements all guidelines.
"This claim has now been resolved. We have respected the anonymity of this victim throughout and will continue to do so."
STV News is now on WhatsApp
Get all the latest news from around the country
Follow STV News
Follow STV News on WhatsApp
Scan the QR code on your mobile device for all the latest news from around the country