A family has been left "over the moon" after a broken Rangers plaque 'stolen' from their late father's grave in East Lothian was fixed and returned.
Jayne Cockburn was left devastated after discovering the memento was missing from father Ian Cockburn's grave, who passed away aged 71 in June 2018, in Tranent Cemetery on Wednesday, February 8.
The plaque, which is charcoal in colour, about 12 inches long and reads 'Simply the Best', was broken in half when it had been removed.
On Friday, Ian's family were stunned when they found the memorial had not only been returned to his grave – but the stone had been repaired to its previous condition.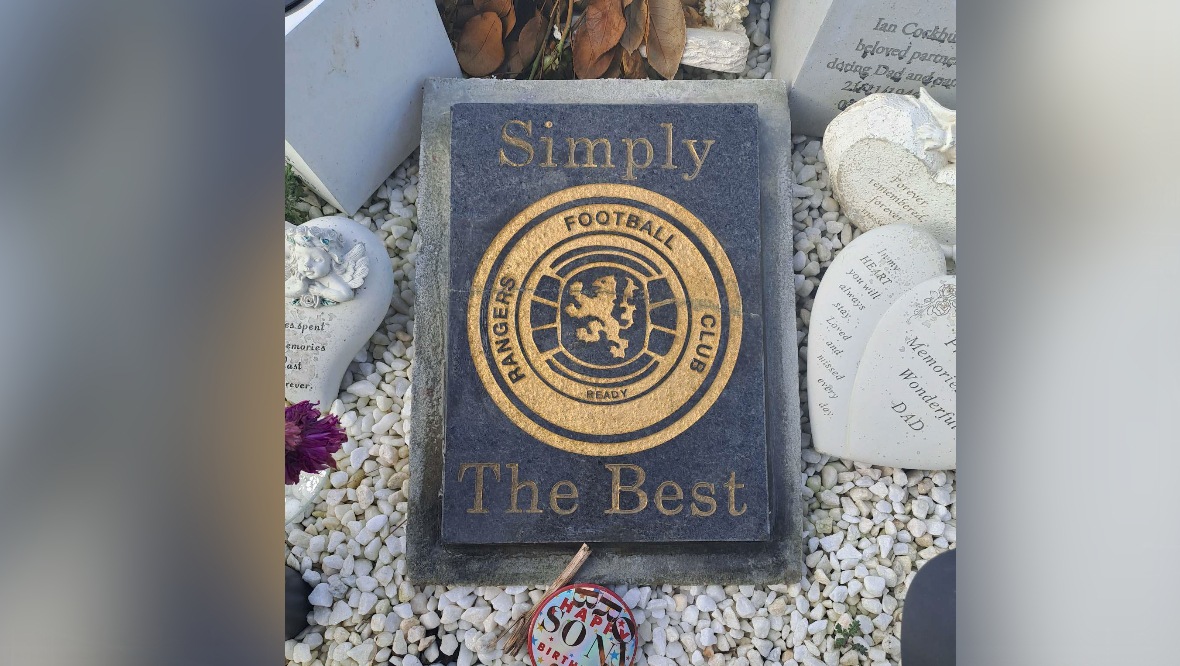 Jayne told STV News: "We're over the moon. It's been fixed and also attached to what looks like a concrete slab of some sort.
"Really happy to see it back where it belongs, so very happy."
Jayne, from Hawick in the Scottish Borders, questioned why the plaque was taken in the first place – and has called for the culprit to come forward.
She added: "It's all a bit strange, because, well who did this?"
"Did they take it for themselves, notice it was broken so fixed it before seeing my appeal?
"Or did they take it, fix it and return it as a good gesture. I've no idea.
"Maybe perhaps a guilty conscious.
"Suppose we will never know. I would like the person to come forward."