The family of a girl born with a rare heart defect say they are devastated that life-saving research into her condition is under threat due to the coronavirus pandemic.
Eight-year-old Scarlett Dougan was born with a complex congenital heart condition called hypoplastic right heart syndrome.
Most babies with the condition are diagnosed before birth but Scarlett's condition wasn't discovered until she was more than four months old.
She needed to have urgent, major surgery and has since had a number of other operations. There is currently no cure for Scarlett's condition and she may require a heart transplant when she's older.
Scarlett's parents, Nichola and Peter Dougan, say she owes her life to the British Heart Foundation (BHF), which usually spends £100m a year on medical studies.
But coronavirus restrictions have had a crippling effect on fundraising, with the charity warning in June it anticipates the crisis will cut its annual research budget by £50m.
Scarlett's mum, said: "Although she is extremely healthy and lives a completely normal life at the moment, there is a ticking time bomb at the back of your mind.
"You don't ever think that you won't see them grow into adulthood and live their own life and have their own families, and for me that's what I'm facing – so to give money to the British Heart Foundation, it's just crucial for us.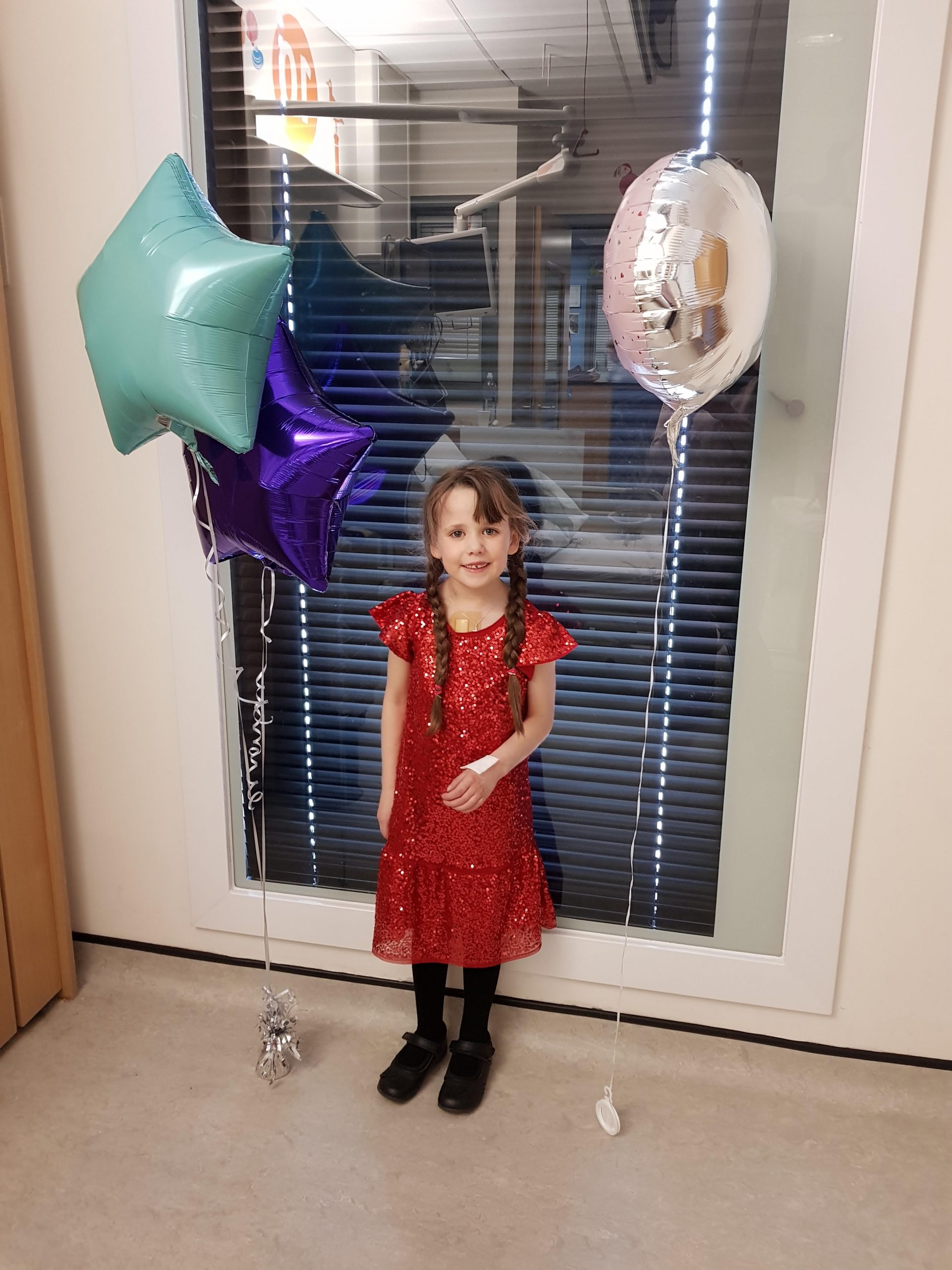 "If it wasn't for them, Scarlett just wouldn't be here and she certainly wouldn't have that quality of life."
As the BHF's 76 shops reopen across Scotland, the charity has been flooded with donations.
Shoppers are being urged to show their support to make sure families like Scarlett's can continue to benefit from life-saving research.
Meanwhile, Glasgow scientists funded by the BHF in Scotland are supporting global efforts to combat Covid-19 and better understand its wider effects on people with heart and circulatory diseases.
A number of projects under the Scottish Government's Rapid Research programme are underway, including two involving teams from the BHF's Centre for Research Excellence at the University of Glasgow.
Professor Rhian Touyz and her team are investigating if patients with high blood pressure suffer more severely when infected with coronavirus and whether certain blood pressure drugs aggravate or improve infection.
Professor Touyz said: "While Covid is initially a lung disease, it became quite clear as the pandemic spread globally, that patients who had Covid disease were also predisposed to developing heart disease and clots.
"Being able to answer some of the questions related to Covid will really enrich not only science, of course, but also clinical medicine and hopefully population health."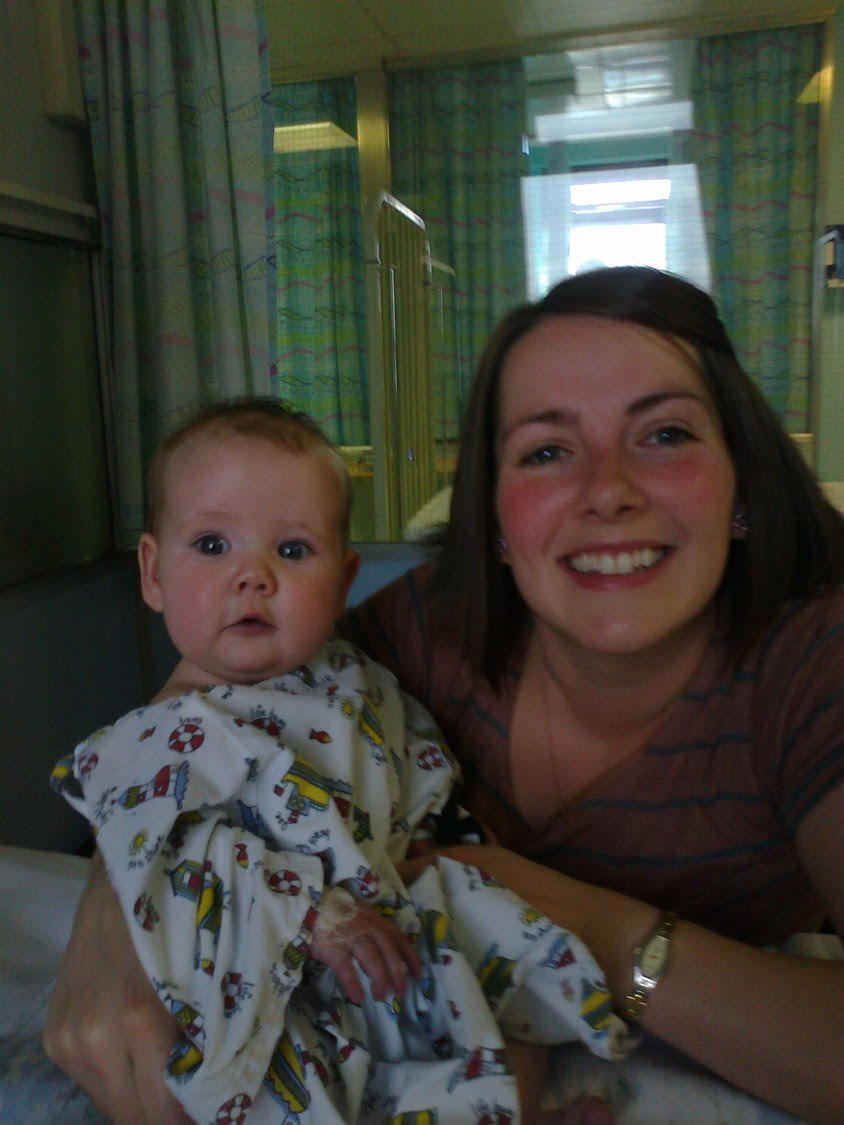 After Scarlett's diagnosis, her parents set up the Scarlett Fund, raising money for BHF Scotland and the Glasgow Children's Hospital Charity.

Their annual fundraising Scarlett's Ball has raised thousands of pounds for the two charities.
Scarlett told STV News: "I had half a heart when I was born, and I had lots of operations. I might have a heart transplant in the future – but they need to find somebody else's heart first."
The coronavirus pandemic has further complicated the situation as heart and circulatory diseases are risk factors for severe Covid-19 infection and can seriously affect patient outcomes.

After dementia, coronary heart disease was the second most common pre-existing health condition recorded on death certificates for people who died with Covid-19 during April in Scotland, according to data from National Records Scotland.
Professor Colin Berry, Professor of Cardiology and Imaging at the University of Glasgow, and Golden Jubilee National Hospital Director of Research and Development, said: "Our study will answer whether patients who are recovering from Covid-19 have persisting problems in the heart and lungs. We need this information rapidly in order to guide the management of patients with persisting symptoms.
"The study will underpin scientific research in the longer term into why and how the SARS-CoV-2 virus affects the heart and blood vessels."