The family of a 91-year-old woman who sustained horrific injuries in an "unwitnessed" accident at her care home is demanding answers.
Sheila Ramsay had a fall at Chapel Level care home in Kirkcaldy last October, leaving her relatives with more questions than answers.
It wasn't until the following day, almost 12 hours after the accident occurred, that she was taken to hospital in an ambulance for a CT scan.
Sheila Ramsay's family gave us permission to feature these graphic images below, which you may find distressing.
An investigation by Fife Health and Social Care Partnership (HSCP) found that staff on shift provided inconsistent accounts of what happened on the night of the fall.
Speaking out after Sheila died on July 31, her son Graeme Ramsay told STV News: "She was obviously really weakened by the cut – I mean a 15cm long cut is a massive wound for anybody.
"I personally think my mother had fallen and had been lying in her room for a while, and possibly they were doing their rounds and found her.
"We still don't know to this day what happened and why we were told so many lies."
Mr Ramsay now lives in Spain with his wife Fiona, but they are currently back in Scotland to arrange his mother's funeral.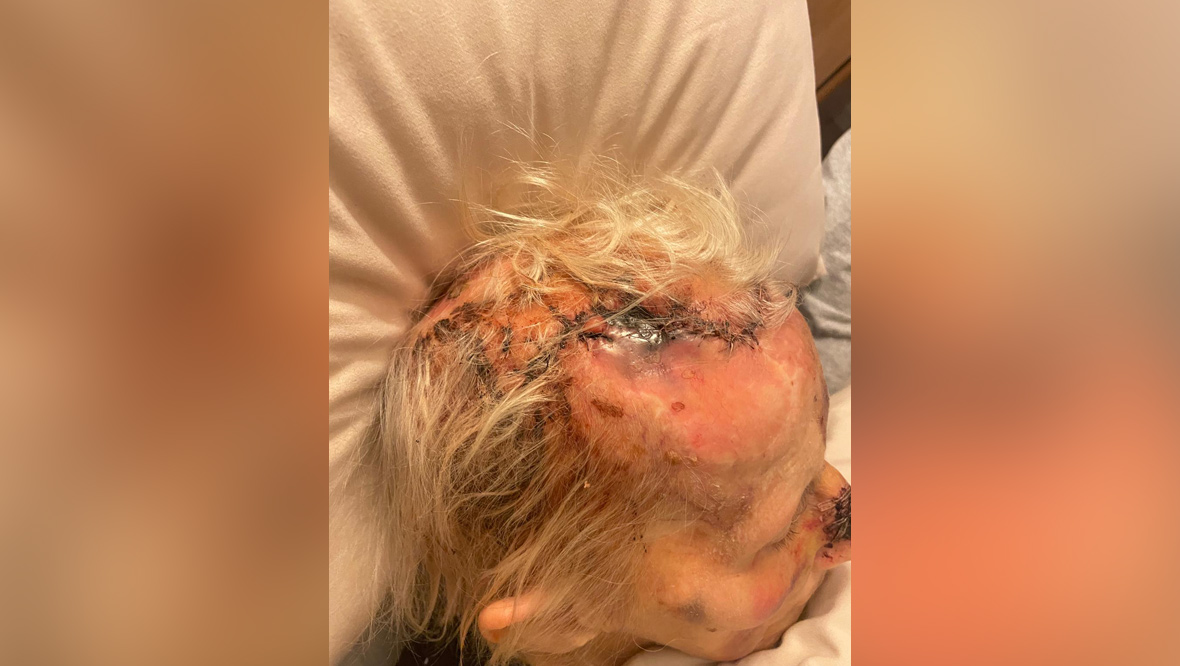 While dealing with their bereavement, the couple want answers about Ms Ramsay's fall and are asking other families to do research when choosing a care home for their loved one.
Fiona said: "We believe they've left her lying bleeding, she's lost that much blood, she's a tiny, little 91-year-old woman.
"Graeme got a phone call from the doctor who attended to her in the care home, saying 'you should really be here now' because she was that weak and unwell and they didn't think she was going to make it."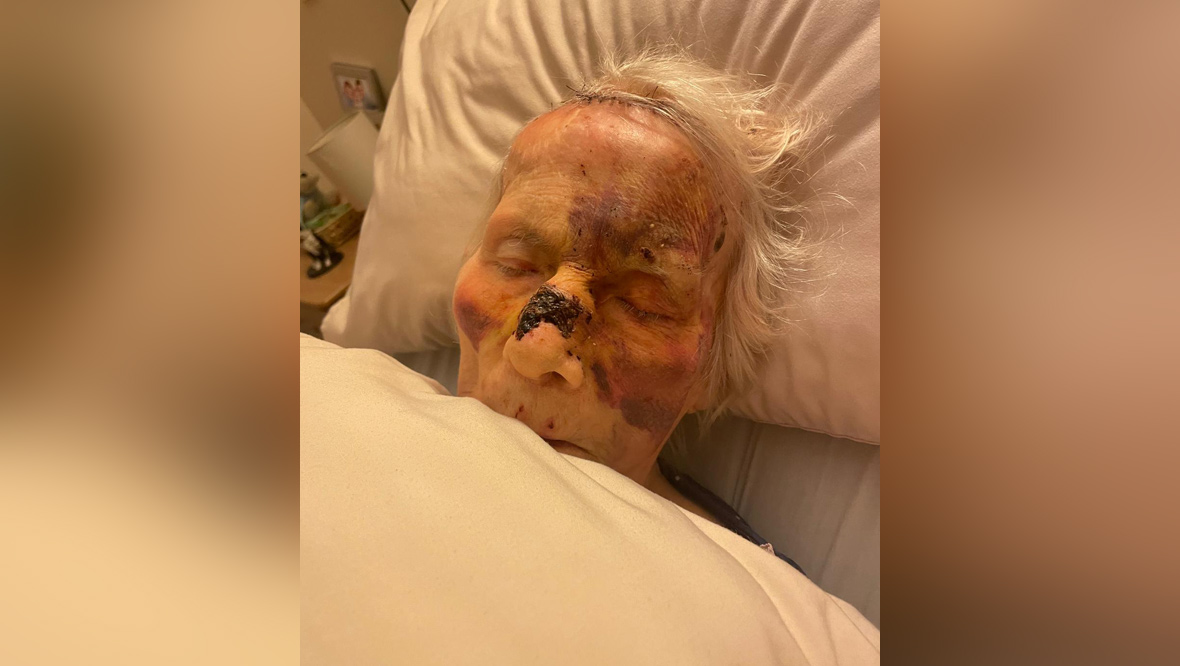 Ms Ramsay's was living with Alzheimer's and was unable to tell her family anything about her fall.
But a subsequent investigation by Fife HSCP found Ms Ramsay was at risk of serious harm and recommended a staff member be suspended and given further training.
A spokesperson for Fife HSCP said: "Due to data protection and client confidentiality, it is not appropriate for us to discuss individual cases.

"It is a priority to ensure those being cared for receive the care and support that they need. In the event of an incident due process is followed in partnership with the regulatory bodies to ensure this is investigated, any immediate risks identified and mitigated as necessary, and learnings and improvements implemented where required."
Meanwhile, a recent inspection report graded Chapel Level care home as 'weak' in every area, and people were experiencing significantly poor outcomes.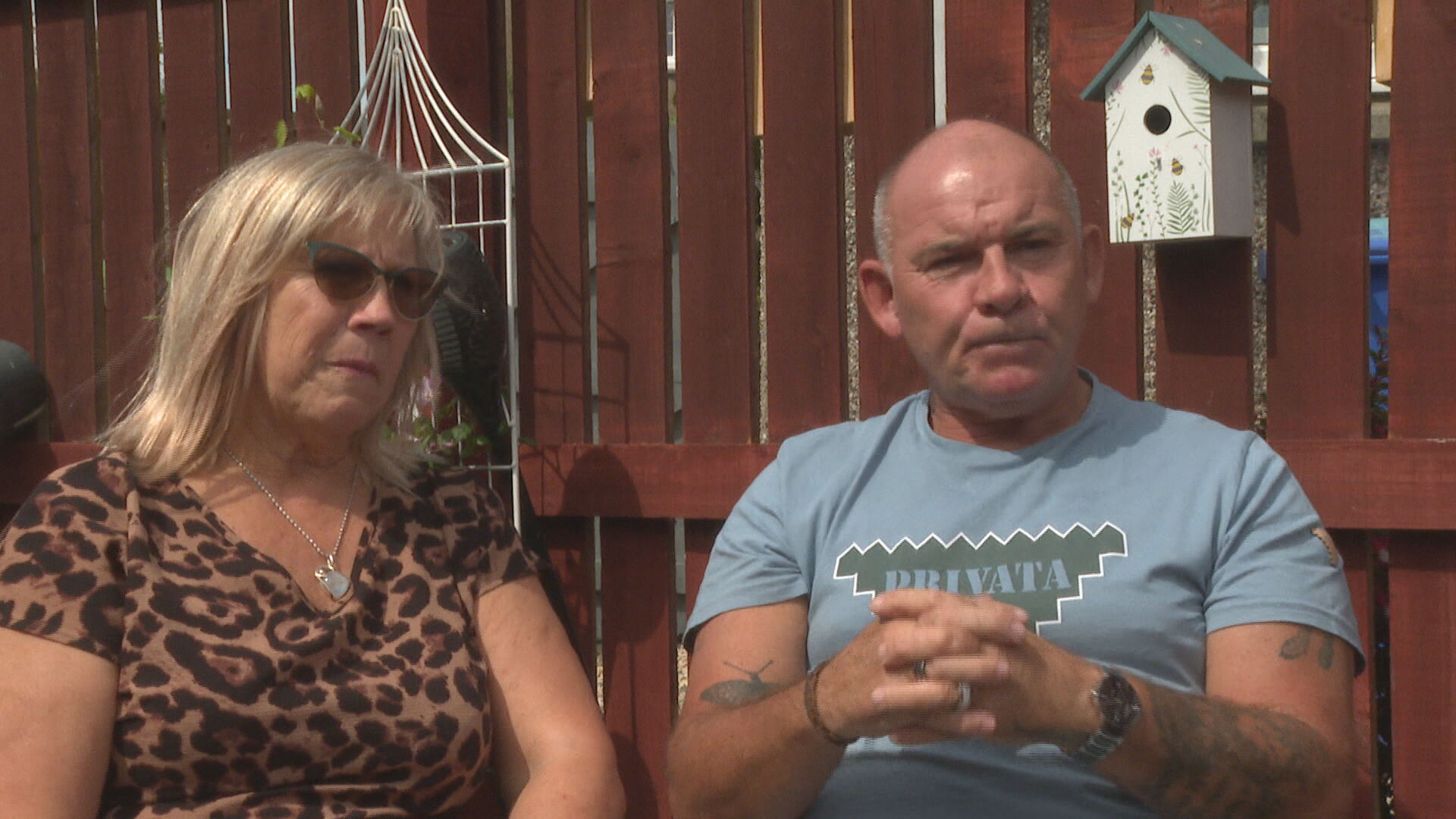 One resident was incontinent after waiting an hour for help to go to the toilet.
Furthermore, during mealtimes, "staff didn't demonstrate a respectful, compassionate or caring attitude", the report says, adding that they didn't understand how to prevent or monitor falls, with incidents of unexplained abrasions or bruising.
Some employees were also working with vulnerable residents without a PVG or Disclosure Scotland safety check.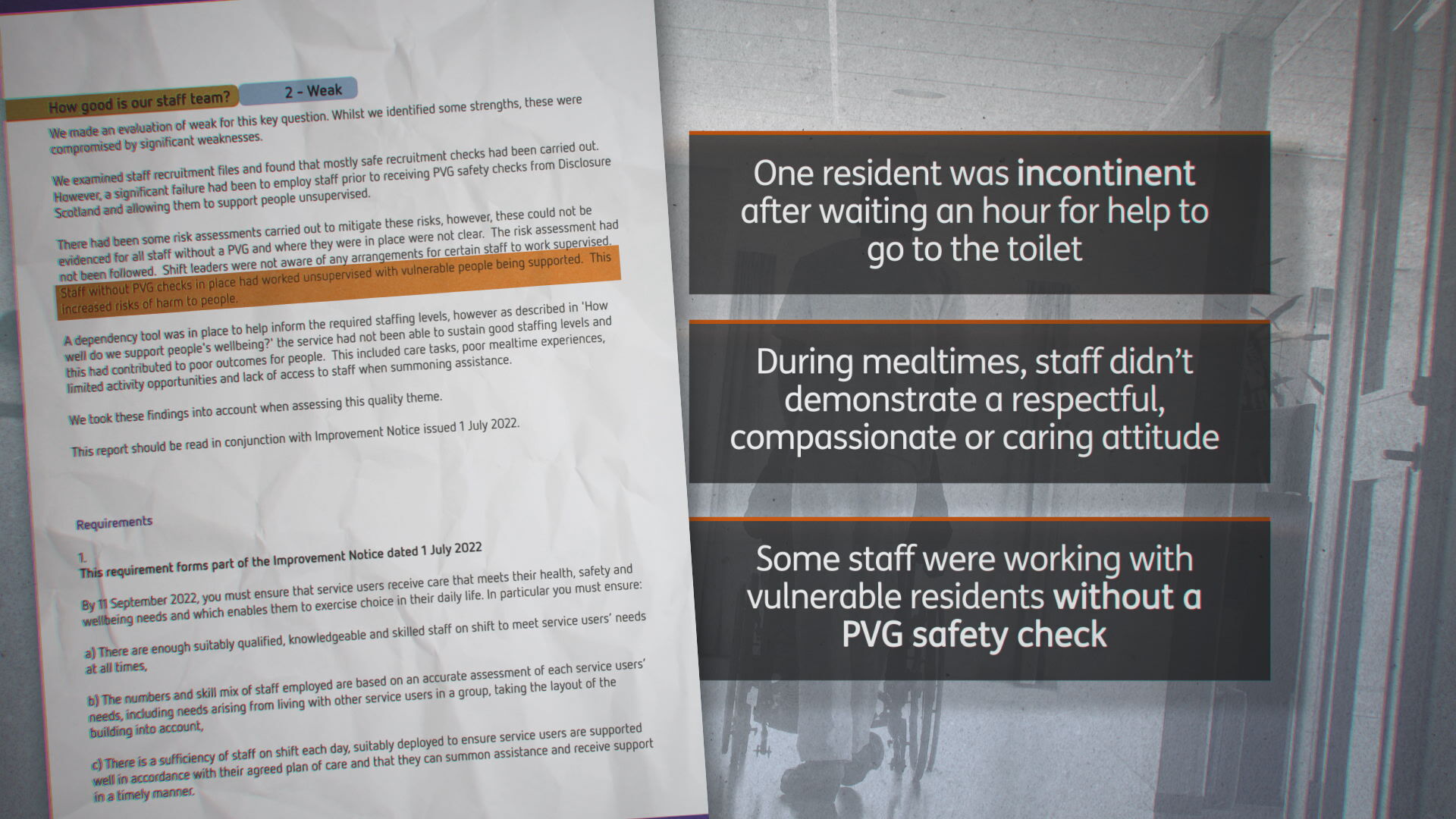 A spokesperson for HC-One said: "Our records show the nurses at the home did everything they could to support Mrs Ramsay after her accident, including seeking timely external medical support from paramedics and the district nursing team.

"Mrs Ramsay was assessed three times by local healthcare teams during the two days and our team made multiple other requests for support from paramedics and district nurses.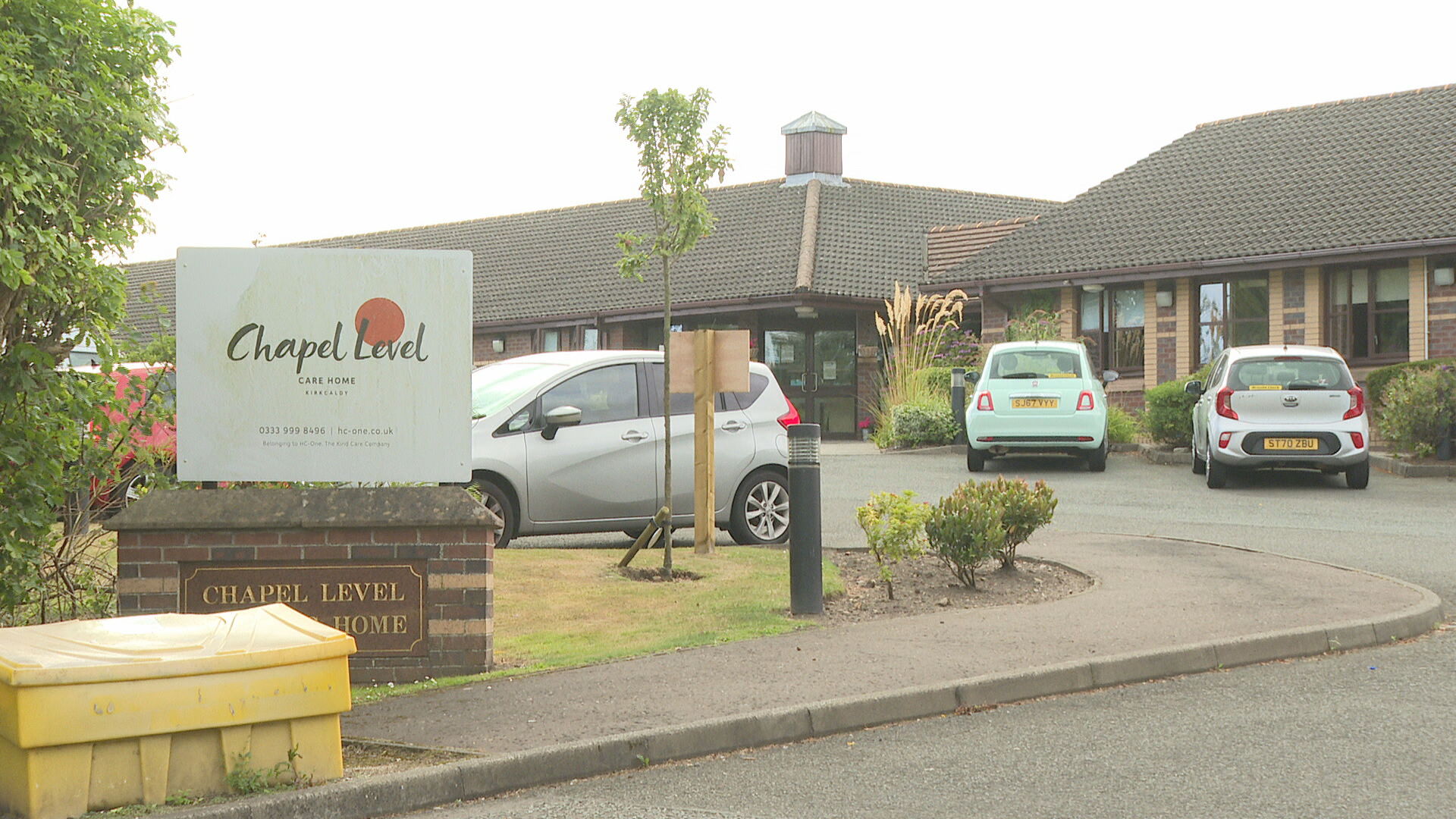 "We are very sorry that Mrs Ramsay's family have had to experience not only the worry of the original incident but also the upset of the subsequent independent review not providing the answers they deserve.
"We have yet to officially receive a copy of that investigation report and, therefore, cannot provide further comment on it, however our team is available to speak with Mrs Ramsay's family if we can help them in any way."
The incident comes at at time when the care home sector is facing intense pressure to retain staff.
Dr Karen Rennie, lecturer in nursing at Queen Margaret University in Edinburgh, said: "There is a high turnover in the care home sector at the moment and that has been the case especially since the pandemic.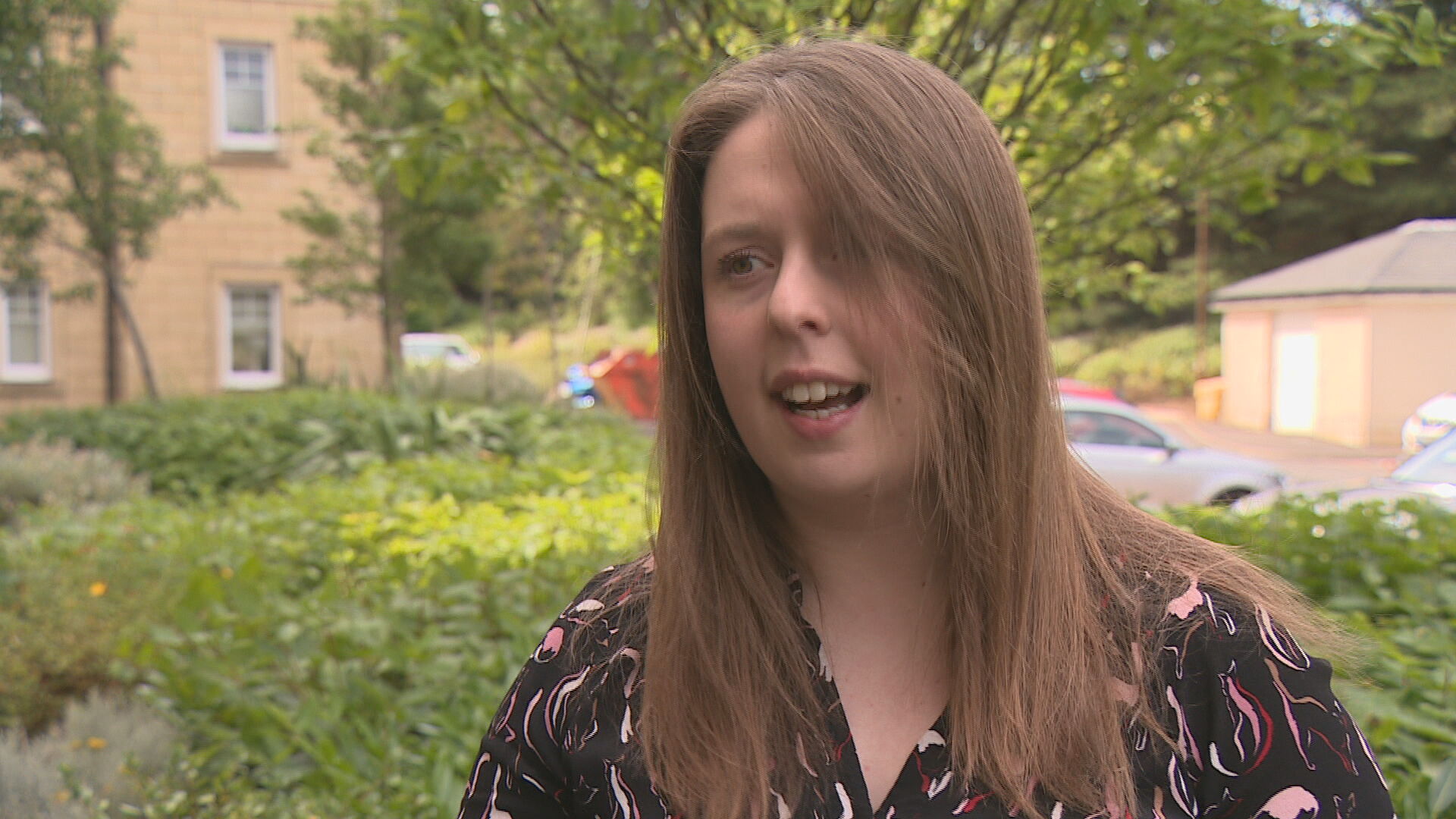 "There has been a lot of staff leaving the sector and it has been a challenge to maintain good numbers in care homes.
"Unfortunately, I think that's due to the pressures they were put under during the pandemic and also maybe a lack of educational and development opportunities as well."
For the Ramsay family, however, there is frustration about what happened and the quest for answers continues.
"It's quite upsetting, really," said Fiona.
"To think you've put your loved one into care and trusted them to that place, and you've trusted them to look after them to the best of their ability and they've just not done it."
The Scottish Ambulance Service apologised for the delay in reaching Ms Ramsay. 
A spokesperson said: "Our latest statistics show our median response time for our most serious calls across the country is currently 7 minutes 43 seconds and 30-day survival rates for our most seriously ill patients are also at their highest ever level.
"We also are accelerating recruitment of new staff, building on record recruitment of 540 frontline staff last financial year."