Families at the centre of an E.coli outbreak that closed nurseries say they were effectively placed in lockdown while they awaited test results for their children.
NHS Lothian sent exclusion orders to children attending five affected nurseries in East Lothian, meaning they were unable to interact with other youngsters.
Five nurseries were closed across the council area for cleaning and inspection visits, with two in Musselburgh still shut. All staff and pupils were formally excluded under the Public Health Act.
Darren Park, who lives in Newcraighall with his wife Laura and daughters Florence, two, and Harriet, three months, told STV News the situation felt like the Covid lockdowns, with the added stress that the rest of the country was getting on with everyday life.

"Florence is at an age where she's feeling it a lot more," he said.
"Through the first (Covid) lockdown, she was a baby, so she wasn't aware of anything, but you can see it now – she's crying because she wants to go to classes and wants to get out of the house and do all of the stuff we've been advised we should not be doing.
"There's not the sense of communal feeling you had with the Covid lockdown, but it does feel worse in the sense everyone else is getting on with life while you're left sitting in the house by yourself – waiting for someone to call with a result."
Dozens of cases
There have been 54 confirmed cases of E.coli across Church Street Pear Tree Nursery, Meadowbank Pear Tree Nursery and Musselburgh Private Nursery, Bridge Street.
Church Street Pear Tree Nursery in Haddington was originally closed on August 2 after a number of children fell ill and went on to test positive for E-coli.
The sister nursery Meadowpark Pear Tree Nursery was closed on August 12 as a precaution when sickness symptoms were reported before E.coli went on to be confirmed on August 18.
Musselburgh Private Nursery on Bridge Street then shut on August 19.
West Road Pear Tree Nursery in Haddington and Musselburgh Private Nursery, Stoneybank, were both closed as a precaution following sickness symptoms.
All three nurseries in Haddington have since reopened, but both Musselburgh private nurseries – on Bridge Street and Stoneybank – remain closed with no scheduled reopening date. NHS Lothian say they will reopen as soon as is practicably possible.
Plans cancelled
Parents have had to make major adjustments to working patterns and everyday commitments while nurseries were closed for cleaning and inspection visits.
The Park family got a notification through the nursery app at about 9.15am on Friday, August 26 saying that Florence's nursery, Stoneybank Terrace, had been identified as having a potential E.coli link to the Bridge Street nursery in the town.
Public Health Scotland said several kids had come down with sickness and diarrhoea and closed Stoneybank until further notice.
"A letter came through and there was a series of NHS articles linked to the letter – the two of them carried completely contradictory information," said Mr Park.

"The basis of the letter is that we had to keep Florence away from all other children or places where she might come into contact with other children, whereas the articles contained quotes from a doctor saying the whole family should self-isolate.
"We cancelled a lot of plans that weekend and the following week."
The Parks received an email on the Friday saying they had to submit two stool samples and there had to be a 24-hour gap between them. However, they also had to wait for the doctors' surgery to open in order to get pots for the samples.
Mr Park said: "We effectively couldn't do anything that weekend. We had to wait until the doctors opened on Monday morning (August 29) to get the pots for the stool samples."
The Parks eventually managed to send off samples on Wednesday, August 31 and heard back that Florence had tested negative last Thursday – meaning they had been left in limbo for two weeks.
But despite the exclusion notice no longer applying to Florence, her nursery remains closed.
"The nursery is saying they essentially need all their staff and children to test negative before they can open again," said Mr Park.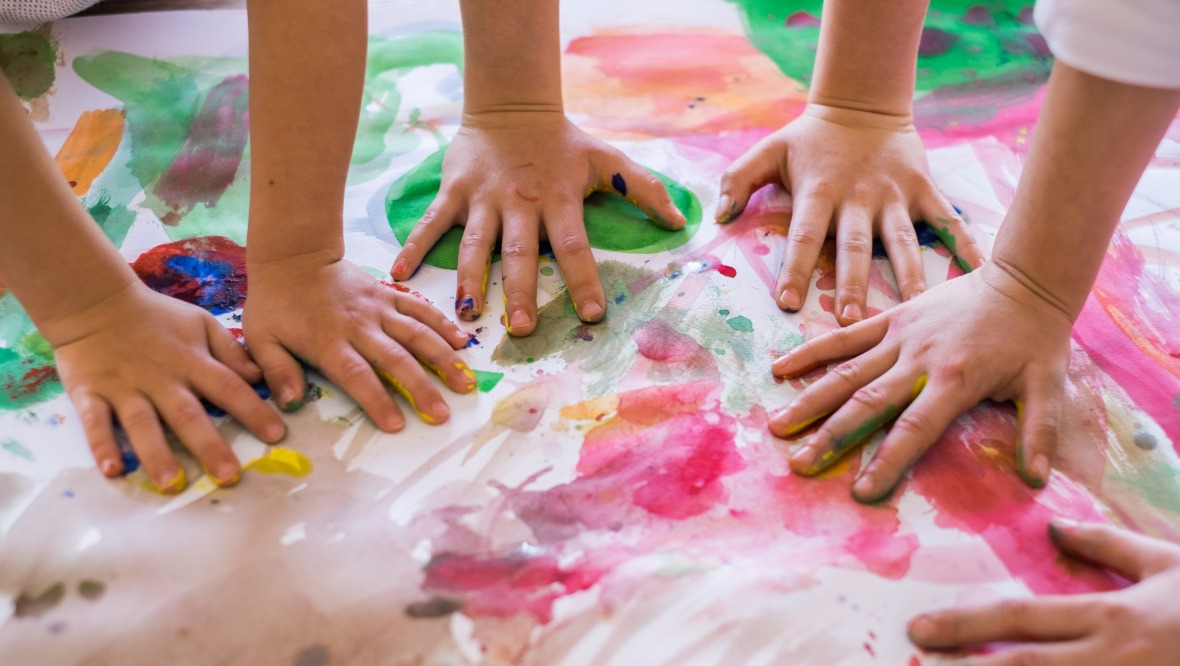 "It's been tough because Laura hasn't been able to take Florence anywhere, she's just been in the house for about two weeks. You can tell Florence is beginning to suffer from a lack of interaction with other kids – we've lost out on two weeks of classes, so there is also a financial burden to take on the chin.
"We were also booked to go to Center Parcs for the week, but we were advised by Public Health Scotland that, although they couldn't legally stop us, they advised us not to go because Florence was a potential E.coli case and could spread the infection.
"It's been a long two weeks of sitting in the house waiting for information.
"We have got no idea how long this could last as we have received no follow-up information. Mentally, it is taking its toll because there is that uncertainty of 'when can she go back to classes and go see other kids'.
"Public Health Scotland were incredibly proactive at the start of the outbreak, but since then we have had zero communication.
"It feels like we are in limbo, waiting for information to come. There's got to be much more effective communication about what's happening – both with the testing, but also with the nursery about anticipated timescales for reopening."
'I fear I may have to close the nursery permanently'
It's not just parents who have been affected by the E.coli outbreak.
Tracey O'Connor owns Musselburgh Private Nursery, which has been closed at Bridge Street for more than three weeks. Sister nursery Stoneybank also remains shut after closing as a precaution following sickness symptoms.
"I am extremely concerned about the lack of financial help," Ms O'Connor told STV News.
"This is now affecting me both mentally and physically – to be truthful, I am really worried about this. At present, my insurance company is unlikely to offer any assistance as they are still waiting on the results of the source of E-coli.
"If this has come through the community, then the insurance will not cover me for any loss of fees. I am not able to claim loss of income from the health board. Staff are able to claim back their loss of earnings, but I still have other overheads that I have to pay.
"Unless I am able to open soon, then I am concerned about whether I can open again."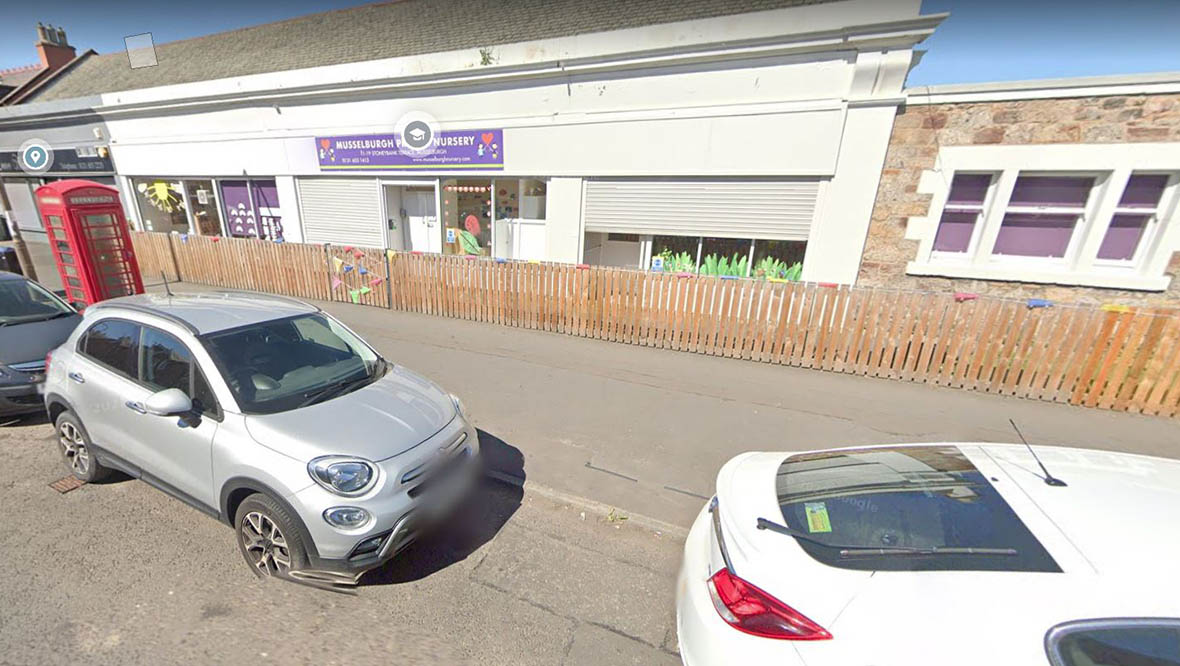 Ms O'Connor also feels there has been a poor level of communication from Public Health Scotland and is seeking legal advice about the closure.
"At the beginning, I received daily phone calls, but I feel that I am now having to email the health protection team for updates," she said.
"I also feel very concerned for the parents. I have tried to keep them updated as much as I can, but they are now becoming frustrated.
"Many of the parents are really struggling with childcare and they also have loss of income. The children are also not in their normal routine and this causes me a concern that we will need to do re-settling when we can reopen."
What is E.coli?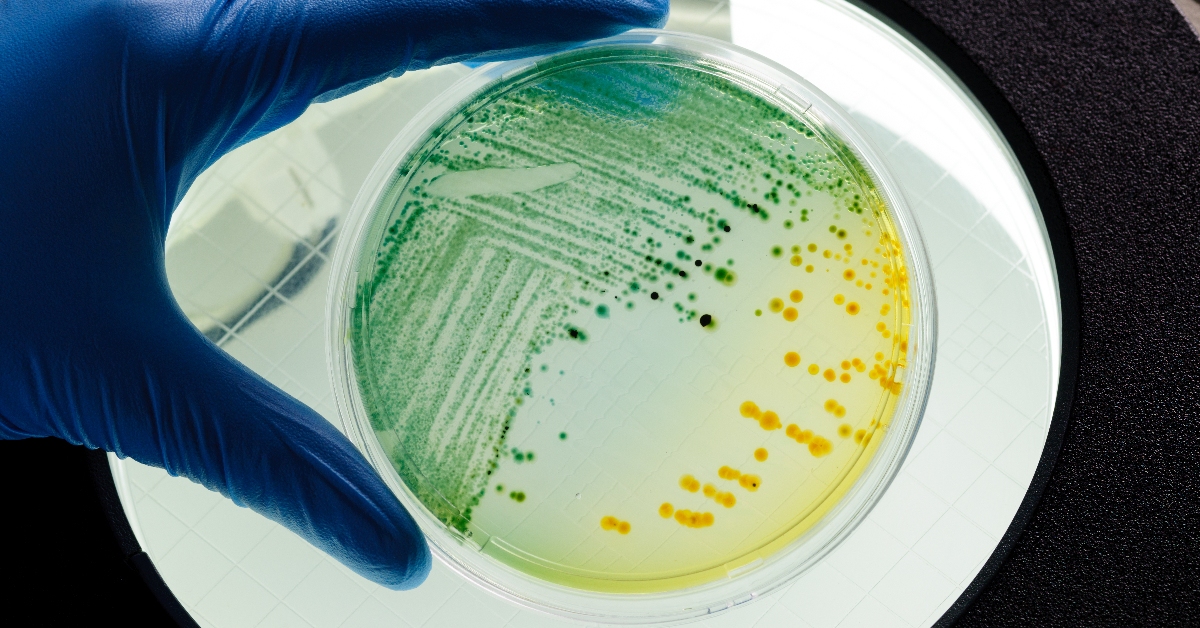 Escherichia coli O157, sometimes called VTEC, is a bacterial infection that can cause severe stomach pain, bloody diarrhoea and kidney failure.
E.coli O157 is found in the gut and faeces of many animals, particularly cattle.
It is an uncommon cause of gastroenteritis, but can be caught by eating contaminated food, touching infected animals, coming into contact with people who have the illness, drinking water from inadequately treated supplies or swimming in contaminated water such as ponds or streams.
Symptoms include diarrhoea, stomach cramps and occasionally fever. About half of people with the infection will have bloody diarrhoea.
People usually notice symptoms three to four days after they have been infected, but symptoms can start any time between one and 14 days afterwards.
'Nursery closures are taking a toll on my health'
Ariane Williams, 39, is six months pregnant and trying to juggle work commitments with caring for her 22-month-old daughter, Aya, while her nursery is closed.
"This is definitely taking a toll on my health," she told STV News.
"I've been trying to cope with my pregnancy and work during this situation while being advised to rest more. It's not easy to rest when you have to work and take care of a baby while being pregnant; it has been horrible.
"My girl is very energetic and is always climbing over everything. She is looking out the window every day at the playground, but she is not allowed to go – it's like holding an ice lolly in front of a kid.
"She gets annoyed that she can't go out and be social with other kids so the situation is definitely affecting her."
Aya goes to Musselburgh Private Nursery on a Friday and a private childminder. But she has been unable to attend either since receiving an exclusion notice.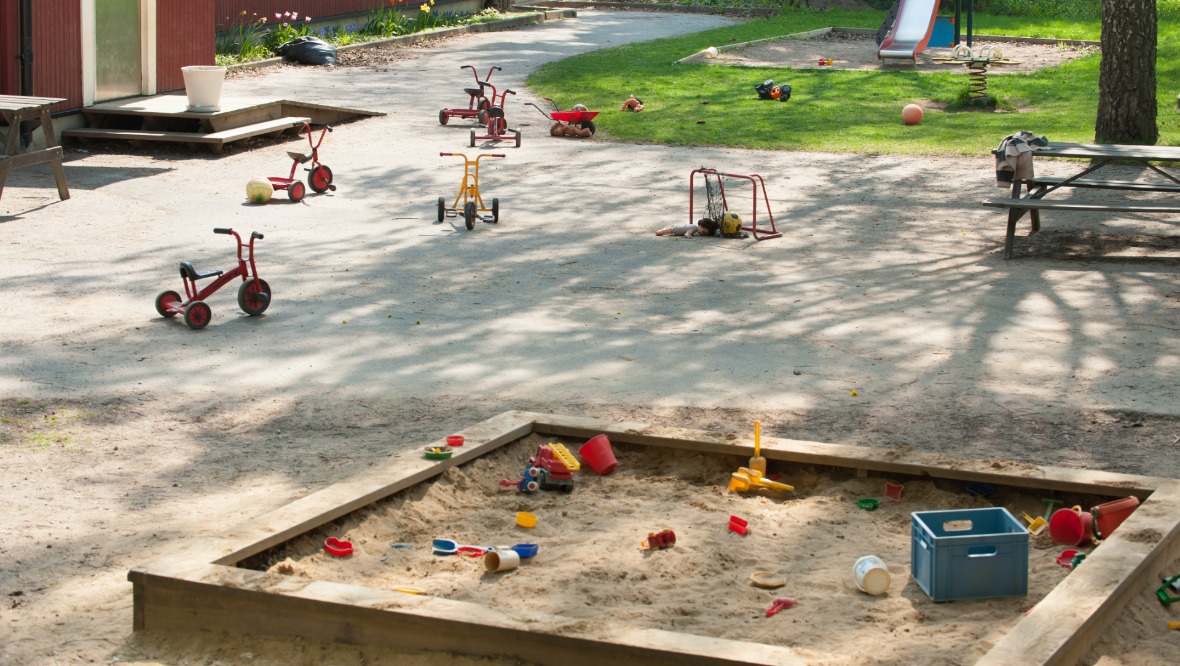 Ariane, who works as an initiation clinical research associate, said: "I work from home and my daughter is now also at home using me as a climbing toy.
"I sometimes get upset with her, but that is just not fair and I end up feeling like such a bad mum. In some ways, this is easier than the lockdown during the coronavirus pandemic, but in other ways it is worse.
"During Covid, we were all told to stay at home and we were all in the same situation, but here different people are being told different measures.
"I hope the nursery doesn't close, that really would be a huge issue for a lot of people around here. I only send Aya one day a week but a lot of people would not know what to do."
What is NHS Lothian saying?
The most recent meeting of the Incident Management Team (IMT) last Thursday heard that work by health care scientists and consultants was continuing to identify the source of the infection.
The health board says letters providing the most up-to-date information have been issued to families directly in some circumstances and via the nurseries distribution systems.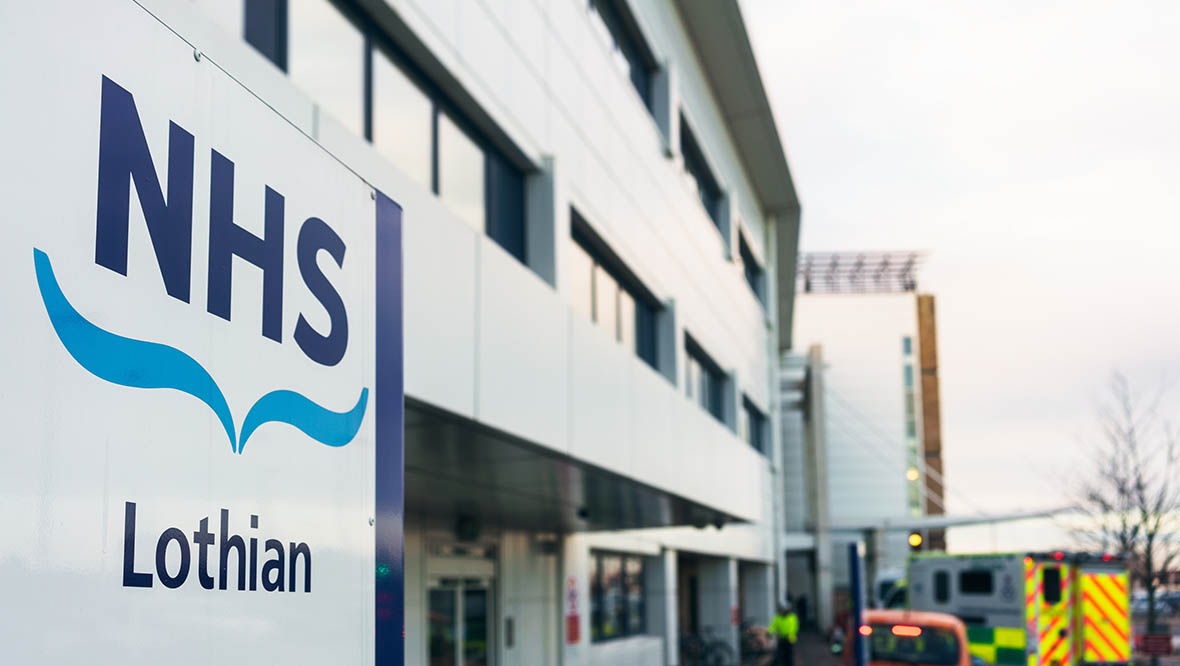 Dr Graham Mackenzie, consultant in public health medicine and chair of the IMT, said: "We know this is a difficult time and we appreciate there are a number of families awaiting results.
"Testing for E.coli takes a minimum of a week to complete, often longer due to the complexity and range of tests carried out on each sample to identify specific strains of E.coli and to rule out the presence of other pathogens, such as norovirus.
"It is understandable that families are frustrated and that many have been hit hard by the need for exclusion from work, school and nursery.
"We must remember however that at the very heart of this outbreak is the safety of children, some of whom were very young and have been quite unwell.
"I would reassure parents that each member agency of the IMT has a duty to ensure that children are returning to a safe place. They each have to perform a series of robust measures and checks to achieve that."
What about Public Health Scotland?
Public Health Scotland says it is supporting NHS Lothian's public health team but refused to provide any further comment.
STV News is now on WhatsApp
Get all the latest news from around the country
Follow STV News
Follow STV News on WhatsApp
Scan the QR code on your mobile device for all the latest news from around the country