Climate activists have blockaded the UK's largest Amazon distribution centre, in Dunfermline, Fife, on Black Friday.
The Extinction Rebellion Scotland campaigners are preventing HGVs from accessing and exiting the facility near the M90.
Meg Peyton Jones, a spokesperson taking part in the action, told STV News: "Today, there's a big international workers strike across Amazon centres all over the world.
"We're doing this in solidarity with them, to show our support for it. The working conditions at Amazon are pretty appalling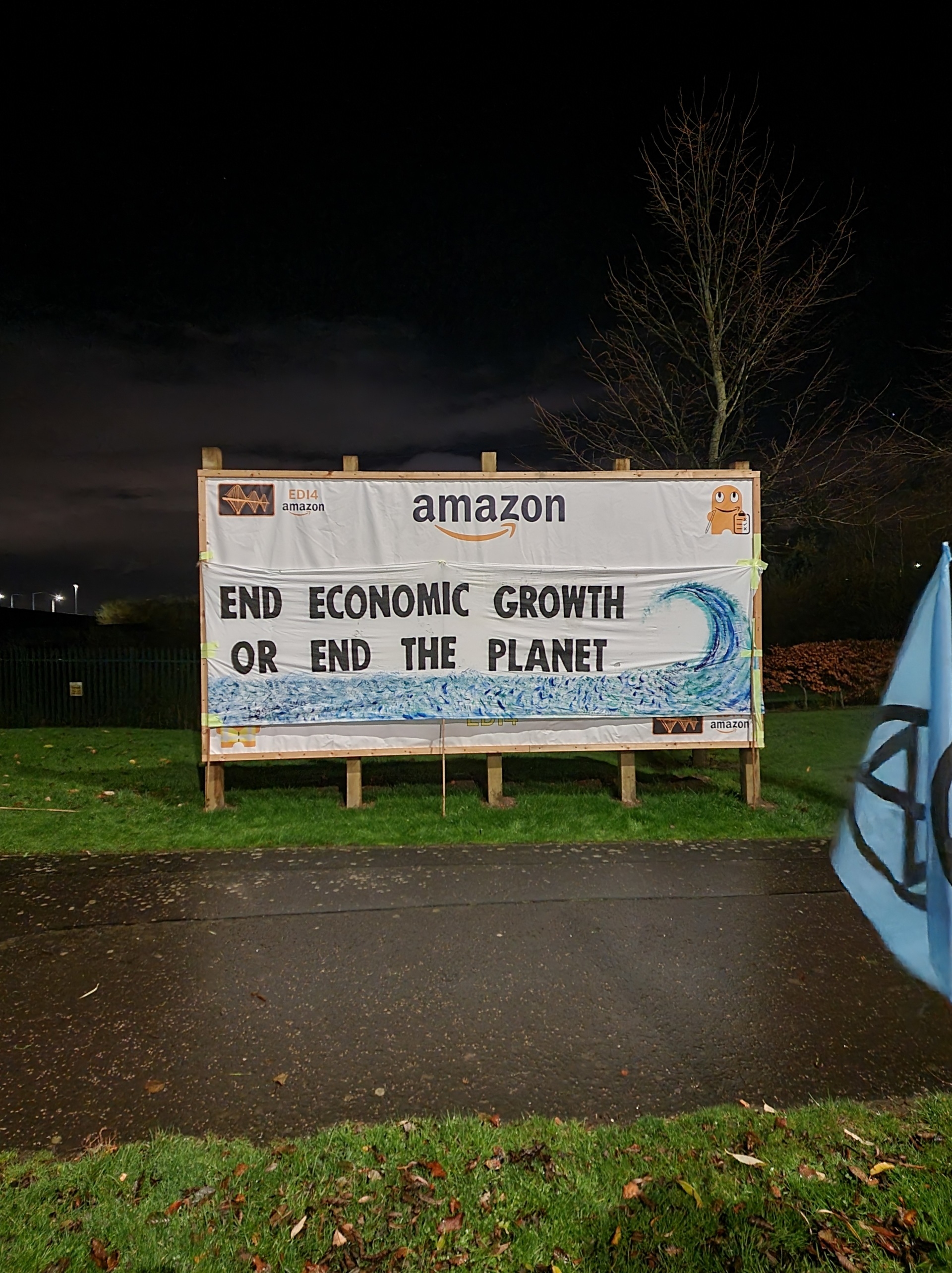 "They work very long hours, for low pay and they are treated like robots."
Black Friday, which started in the US as a key day for Christmas shopping following Thanksgiving, is often a pivotal time for major online retailers such as Amazon.
Many independent retailers are boycotting the annual discounted-shopping bonanza.
The blockade is part of an international action by Extinction Rebellion targeting 15 Amazon fulfilment centers in the UK, USA, Germany, and Netherlands.
The activists have been at the Dunfermline site since around 4am on Friday. They told STV News they want to highlight how Amazon is linked with climate issues.
"Exploitation of workers and the planet is why we're in the climate crisis in the first place, sacrificing everything on the altar of profit," Mrs Peyton Jones said.
"We're not going to solve it without justice for workers."
Police are in attendance with a number of vehicles and officers at the scene.
A Police Scotland spokesperson said: "We received a report of a protest taking place on Amazon Way, Dunfermline, on Friday, November 26.
"Officers are currently in attendance and engaging with the protestors."
Amazon said it was working to minimise any potential disruption to customers and was cooperating with police to ensure the safety of employees and protesters.
A spokesperson said: "At Amazon, we take our responsibilities very seriously. That includes our commitment to be net zero carbon by 2040 – 10 years ahead of the Paris Agreement – providing excellent pay and benefits in a safe and modern work environment, and supporting the tens of thousands of British small businesses who sell on our store.
"We know there is always more to do, and we'll continue to invent and invest on behalf of our employees, customers, small businesses and communities in the UK. We're proud to have invested £32bn in the UK since 2010, creating 10,000 new permanent jobs across the country this year alone, and generating a total UK tax contribution of £1.55bn in 2020."