A woman whose 92-year-old mother waited 30 hours on a trolley at an Edinburgh A&E department has described the situation as "like a war zone".
Jessie Wallace was taken to the accident and emergency department at the Royal Infirmary of Edinburgh after becoming unwell last week.
Her daughter Lynn Harrison said the ordeal has affected her mother so badly that she now fears for her life.
Ms Harrison, from Port Seton, told STV News that her mother had first become poorly on Boxing Day.
Her condition deteriorated, and on December 30, her GP advised that she be admitted to hospital.
"Mum was taken by ambulance to A&E in Edinburgh," Ms Harrison said.
"It was absolute chaos, it was like a war zone. Just pandemonium."

Lynn Harrison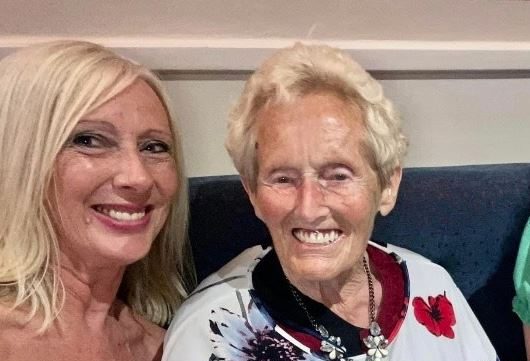 "I didn't want her going there, but the doctor said it was the only way she would be able to get her into hospital.
"She waited three hours in the ambulance – and I then had to insist that I go in with her.
"When we got into A&E it was jam packed. It was absolute chaos, it was like a war zone. Just pandemonium.
"I said to the doctor I hoped it wasn't going to be too long, as mum was already getting confused – she said to me, 'your mum could be here for as long as 50 hours'.
"I just burst out crying".
READ MORE: NHS pressure like 'slow national major incident', warns senior medic
Ms Harrison said her mum lay on a trolley for 30 hours before being moved to an assessment ward at Edinburgh Royal Infirmary, where she is being treated for a bad chest infection.
"She is now totally delirious and considerably worse than when she went in," said Ms Harrison.
Ms Harrison said she could not fault the medical staff, who she believes are doing their "absolute best while facing incredible pressure."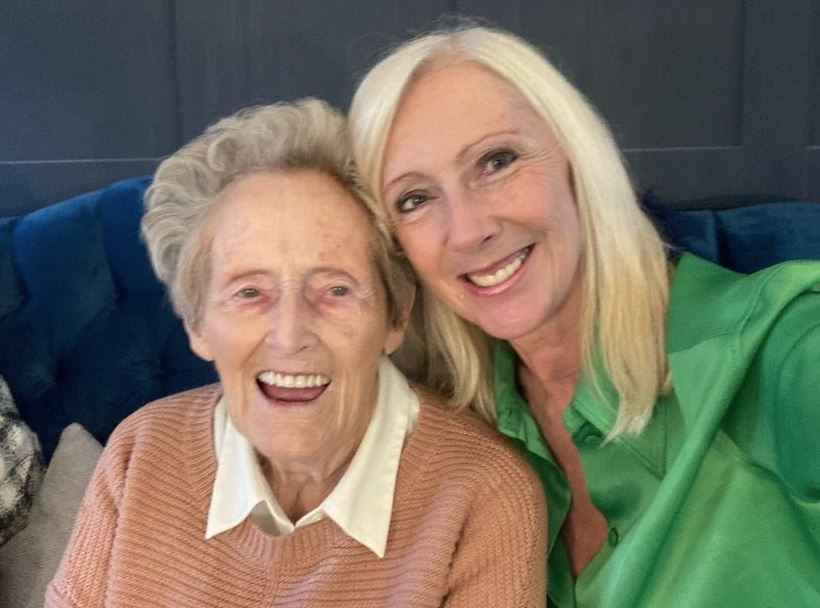 "The doctors and nurses are wonderful, and this is not their fault, but they simply cannot cope," she said.
"But the politicians must act, and they must act now. If something is not done soon about our broken NHS, then I worry that so many lives will be lost needlessly."
Ms Harrison said her mother was still recovering from a separate visit to A&E last June, where she had a 17-hour wait.
She says the most recent experience has had a severe impact on her health.
"I had to leave my mum on a trolley in a corridor – it broke my heart leaving her like that. But it's clear there is no space for family members to be with their loved ones.
"My mum remembers the NHS being founded in 1948 and is now in total dismay to what it has become.
"I just have to hope she will survive this."
"Our NHS is facing one of the toughest winters in its 74-year history."

Scottish Government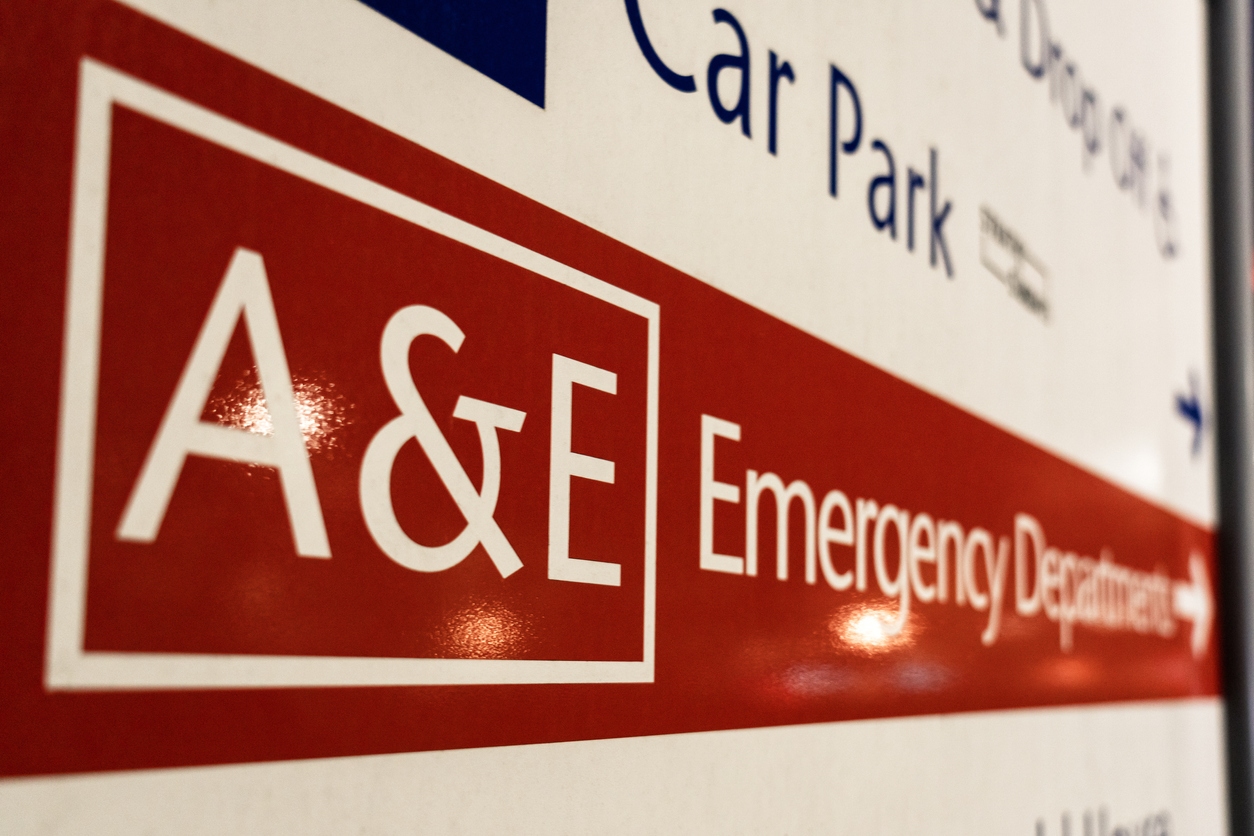 Jacquie Campbell, chief officer of Acute Services at NHS Lothian said that the board had been "open and upfront" about the pressures that services were under, and apologised for the long waits some have experienced recently.
She continued: "The unprecedented and prolonged levels of demand our services are experiencing continues to cause real challenges for both acute and community care, and the Emergency Department often bears the impact of the overcrowding that results from these pressures.
"Despite this, our teams are working tirelessly to prioritise the most clinically urgent patients by managing our resources and staff to improve flexibility and support patient flow."
The Scottish Government said it was monitoring the situation in Scotland's emergency departments "very closely" and was doing everything possible to support health boards.
A spokesperson said: "We are very sorry to hear of the delays experienced by Mrs Wallace. Our NHS is facing one of the toughest winters in its 74-year history.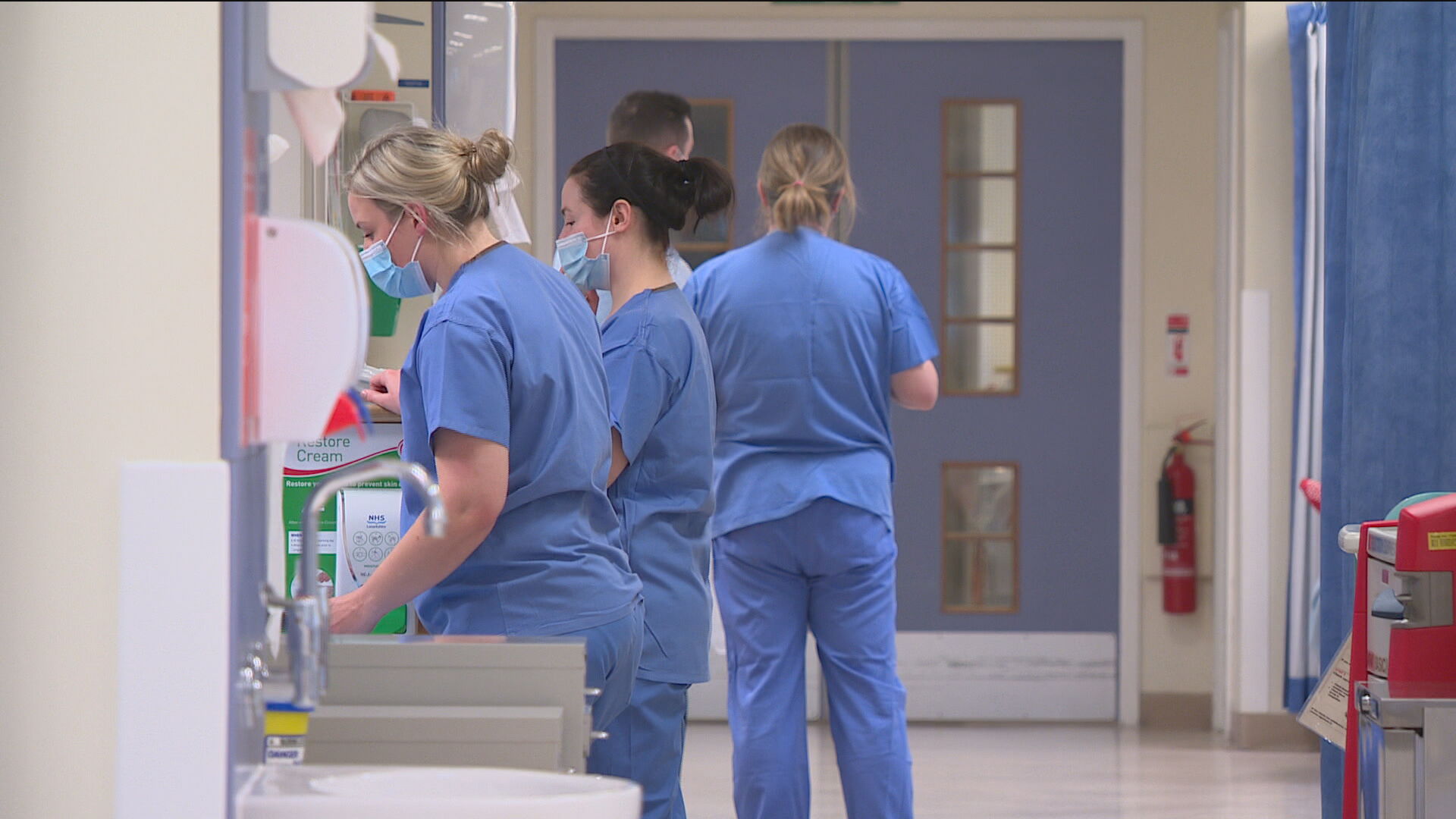 "There are a number of causes of the heightened pressure on the health services – not least the pressures caused by Covid-19, delays in discharge and flu being at extraordinary levels, with cases admitted to hospital the highest in five years.
"We are monitoring the situation in emergency departments extremely closely and are in daily contact with Boards to ensure all possible actions to support services are being explored."
Ms Campbell added: "At this challenging time, we urge the public to continue to support us, by ensuring that they access the right care in the right place.
"It is important to remember that there is self-care information on NHS Inform and that local pharmacies, GPs, dental practices or opticians may provide more appropriate routes to treatment and care.
"Finally, if you think you need to visit A&E, but it's not life threatening, or you think you need to visit a Minor Injury Unit, call NHS 24 on 111 first, day or night and you will be directed to the right care in the right place.
"If it is an emergency always call 999 or go to your local A&E."
'People are being put in precarious situations'
Scottish Ambulance Service convener, Jamie McNamee, said resources were in a precarious situation across the board.
"There are adverse incidents and people may well die," he told STV News.
"Have people died? I wouldn't like to comment on that, but I think it's fair to say people have deteriorated significantly, not only on route to the hospital, but whilst waiting in the corridors and waiting in the ambulances to get access to see a senior clinician.
"For paramedics, technicians, the ambulance control centres, there's only one solution and that's to increase capacity.
"We have ambulance resources tied up for up to 15 and 18 hours, but routinely crews are sitting at the hospital for four hours.
"There are crews going days without breaks, legal breaks I might add and some people are not coping and they're having to book [time] off with stress related illness."
STV News is now on WhatsApp
Get all the latest news from around the country
Follow STV News
Follow STV News on WhatsApp
Scan the QR code on your mobile device for all the latest news from around the country