A much-loved charity farm is set to close in the face of soaring costs and cuts to funding.
Three years after taking on the site, Edinburgh's Gorgie Farm said it faced rising running costs along with council funds being slashed, forcing it to shut down.
Love Learning, the education and social care charity that runs the farm, said it was handing back the lease, with a "controlled close" in January.
Love said it had begun a period of formal consultation with staff on Friday, December 30.
STV News has been told all the animals will be re-homed.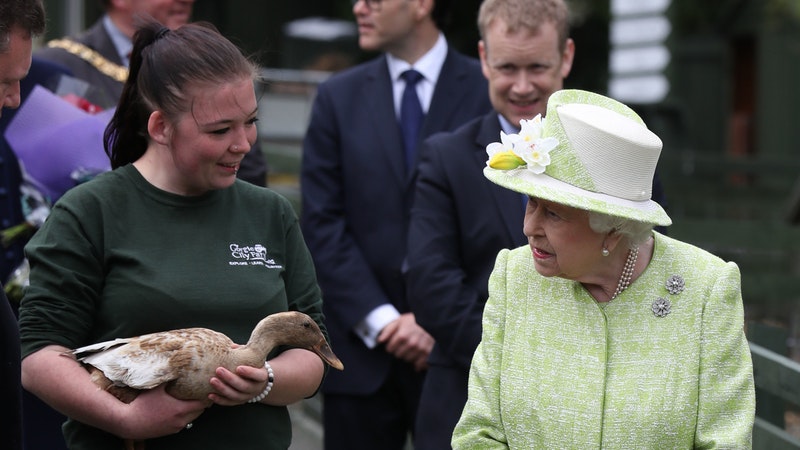 Love CEO Lynn Black said: "We have tried everything to avoid this situation, however Edinburgh City Council has withdrawn crucial funding and with Covid and now cost of living crisis we do not believe we are able to support the farm alone."
CEC (Careers and Enterprise Company) money for the farm was withdrawn in 2020 and Love said it had been seeking discussions with City of Edinburgh Council over funding and the future operations of the farm since the end of lockdown restrictions.
The charity said nobody knew that three weeks after the farm was taken over, it would be closed due to the Covid pandemic.
Love had set out a plan for the farm, based on the development of Scotland's first "Care Farm" and utilising buildings for respite accommodation for looked after children.
However, on preparation of the Love Learning 2021-22 accounts and the effects of Covid, it became clear that Love was not able to take this forward without assistance.
Ms Black said: "The support for Gorgie Farm from the public has been tremendous, and I would like to thank every single person who has supported the farm over the last few years.
"Gorgie Farm is unique, and it has the potential to deliver so much for so many. We know that changes could be made to raise funds and support wider council objectives around looked after children and tackling poverty, but we are not able to take this proposal forward unaided.
"A partnership approach has always been central to our plans, but this partnership has not materialised. While we have had many positive individual conversations ultimately there is a need for detailed discussions and agreements to allow the redesign of the farm's operations to meet wider needs."
In 2019, Queen Elizabeth visited Gorgie Farm.
Her visit to the farm, which was twice saved from closure in 2016 and 2020, was described as a "great honour and recognition" by its chief executive Iain Herbert at the time.
Edinburgh City Council has been contacted for comment.