Edinburgh's Floral Clock – the world's oldest – is to carry a message of thanks to frontline health workers this year after a redesign.
Work has now commenced on the 2020 version of the hugely popular landmark in West Princes Street Gardens.
Until April, this year's design was to be a special commemoration of the 350th anniversary of the Royal Botanic Garden Edinburgh (RBGE).
But a change of plans means the Floral Clock – first created in 1903 – will now be a colourful tribute to the NHS and other key workers during the coronavirus pandemic.
It will take a team of three gardeners six weeks to plant the 35,000-plus flowers and plants used to create the clock, which will be in bloom until October.
At first, the clock will not be a fully functioning floral clock as important parts, due to the ongoing pandemic, are not available.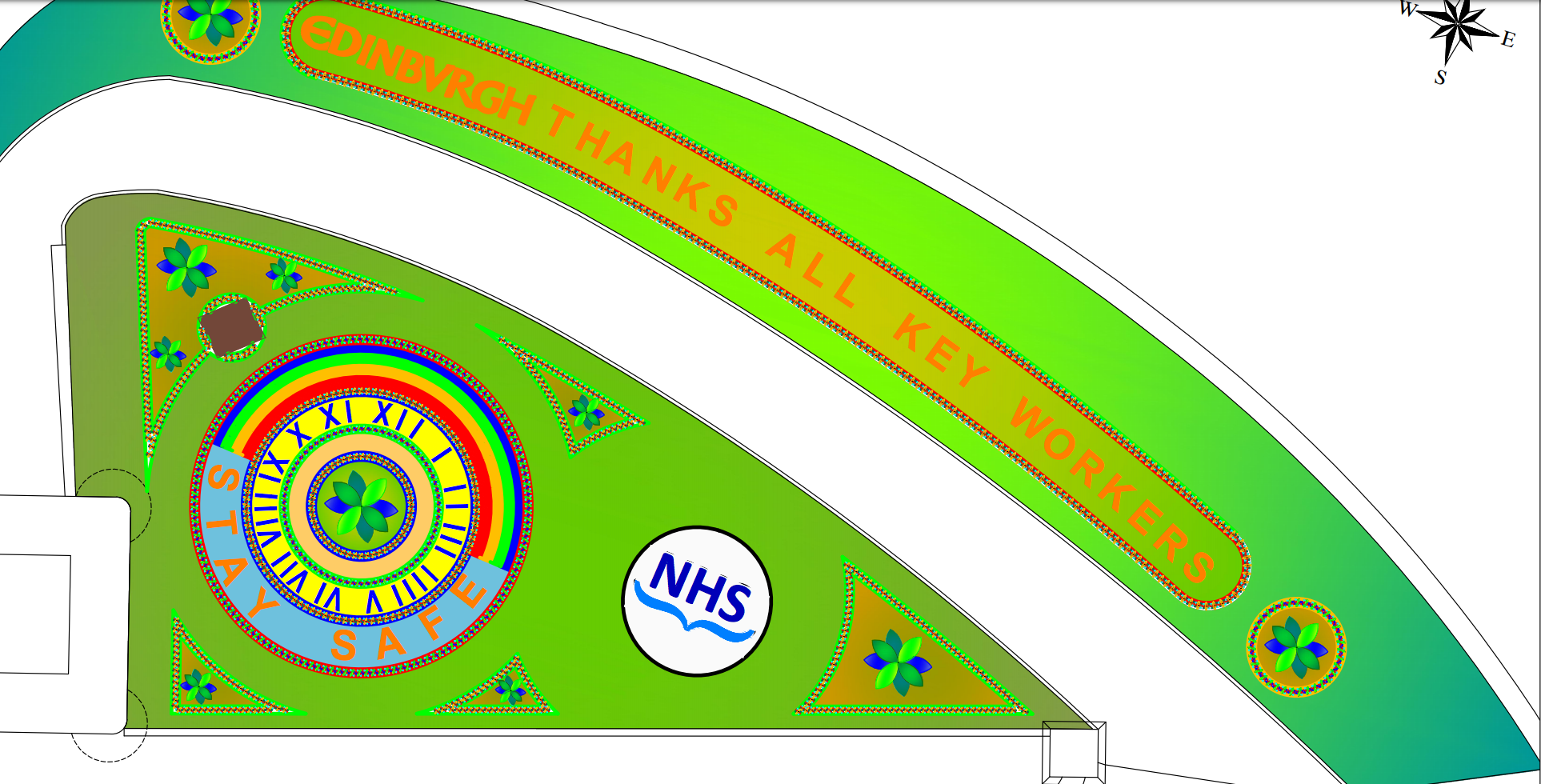 City of Edinburgh Council leader Adam McVey said: "Our legendary floral clock will be paying tribute to the ongoing hard work of the NHS and key workers who we're so proud of.
"People love to see the clock every summer and it's undoubtedly one of our Capital's most cherished attractions. My hope is – once it is safe to do so – the clock can be enjoyed by all.
"Huge thanks to our fantastic parks team who have put together the design and are currently hard at work to realise their vision."
City of Edinburgh Council depute leader Cammy Day added: "The team have excelled themselves once again and I very much looking forward to seeing the final clock and hope all NHS employees and key workers in Edinburgh will be able to visit and enjoy the floral tribute.
"We have seen the city working together in many ways and showing great appreciation for NHS and key workers and I would like to thank RBGE for forgoing their celebration this year and look forward to working with them in the future."
Floral Clock facts
The Floral Clock was first created in 1903 by then Edinburgh Parks Superintendent, John McHattie, and is the oldest of its kind in the world.
It initially operated with just an hour hand, with a minute hand added in 1904, followed by a cuckoo clock in 1952.
Until 1972 the clock was operated mechanically and had to be wound daily.
Since 1946 it has been designed in honour of various organisations and individuals, including the Girl Guides Association, Robert Louis Stevenson and the Queen, for her Golden Jubilee.
There will be over 20 different plants included in this year's design including numerous Echeverias, Sedums, Saxifrages and Pyrethrum.