A much-loved, 40-year-old community farm in Edinburgh has closed its doors amid rising costs and a lack of funding.
The owners of Gorgie farm handed back the lease to City of Edinburgh Council, just three years after saving it from collapse.
Last week, the First Minister said she was ready to help save the farm but on Monday families came for one last visit before it shuts for good.
The animals were moved to neighbouring farms on Tuesday. They are expected to stay there for eight weeks.
Love Learning, the charity that has been running the farm, said it begun a period of formal consultation with staff last month.
The soon to be redundant staff are hoping it can be saved again. Edinburgh City Council said it was confident of finding a new owner in the next few days.
Veterinary nurse Claire Bongi said the staff were still processing what had happened.
"The staff are all devastated, but we're trying to be as positive as we can," she said, "It's not over until it's over.
"We're worried if it closed down, it's the last there will be of the farm. It means a lot to people."
On Tuesday afternoon, Edinburgh councillors voted to use £250k of funding in a last-ditch attempt to save Gorgie Farm.
A number of organisations, including Edinburgh Zoo, have already signalled their interest in playing a part in its future.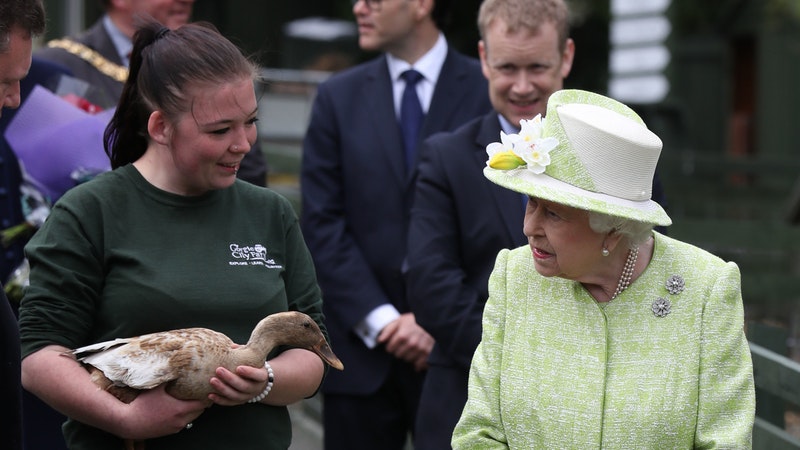 CEC (Careers and Enterprise Company) money for the farm was withdrawn in 2020 and Love said it had been seeking discussions with City of Edinburgh Council over funding and the future operations of the farm since the end of lockdown restrictions.
The charity said nobody knew that three weeks after the farm was taken over, it would be closed due to the Covid pandemic.
Love had set out a plan for the farm, based on the development of Scotland's first "Care Farm" and utilising buildings for respite accommodation for looked after children.
However, on preparation of the Love Learning 2021-22 accounts and the effects of Covid, it became clear that Love was not able to take this forward without assistance.
In 2019, Queen Elizabeth visited Gorgie Farm.
Her visit, which was twice saved from closure in 2016 and 2020, was described as a "great honour and recognition" by its chief executive Iain Herbert at the time.