Edinburgh Zoo's male giant panda has celebrated his 20th birthday with a special gift decorated by local children.
Yang Guang was surprised with a cardboard box in his enclosure on Tuesday, which had been decorated by youngsters supported by Edinburgh Children's Hospital Charity.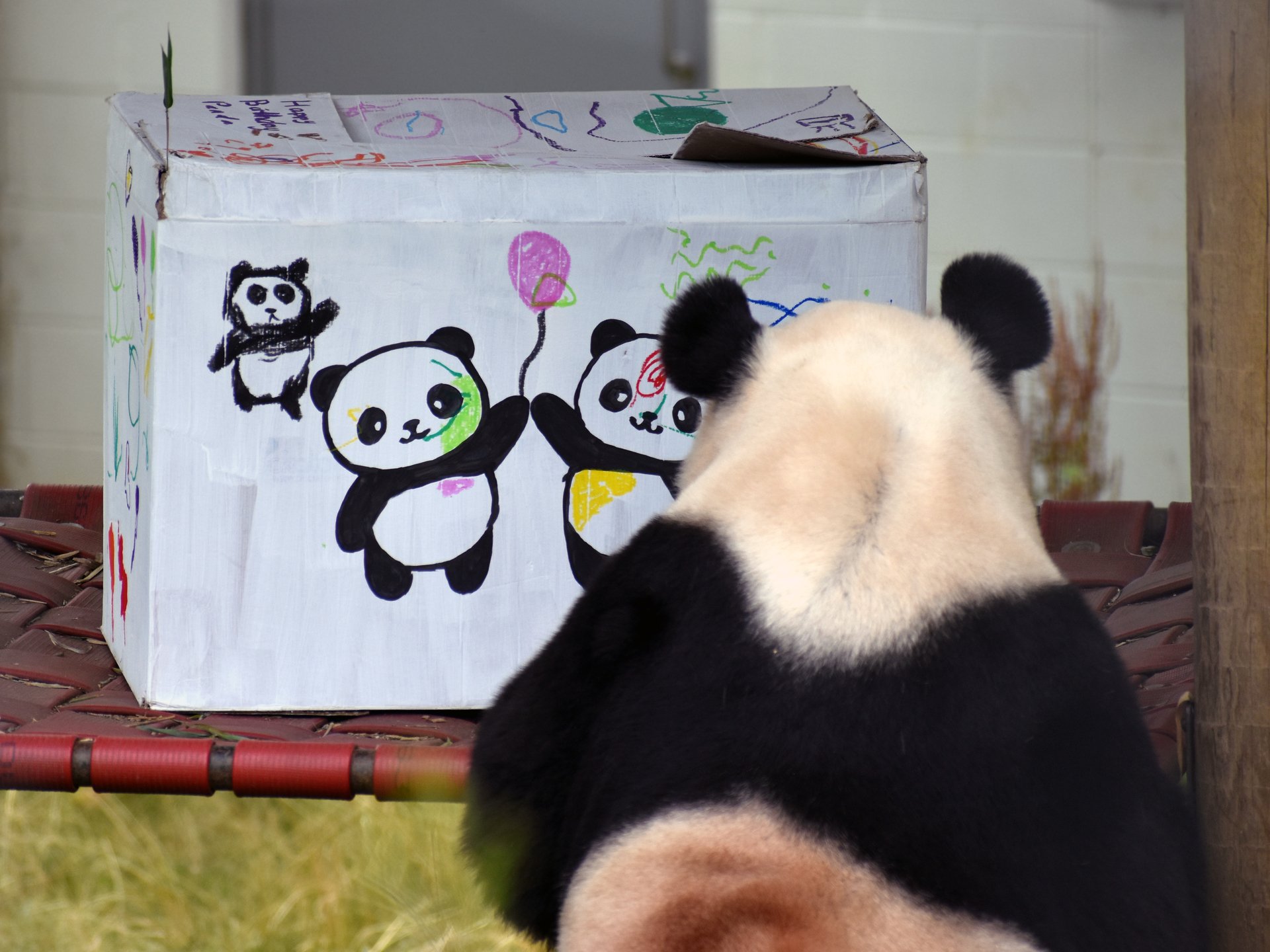 After sniffing out the birthday gift, Yang Guang found treats inside including carrots, bamboo and apples.
The UK's only giant panda, whose name means sunshine, seemed delighted with his gift, playing with the box and munching on the treats.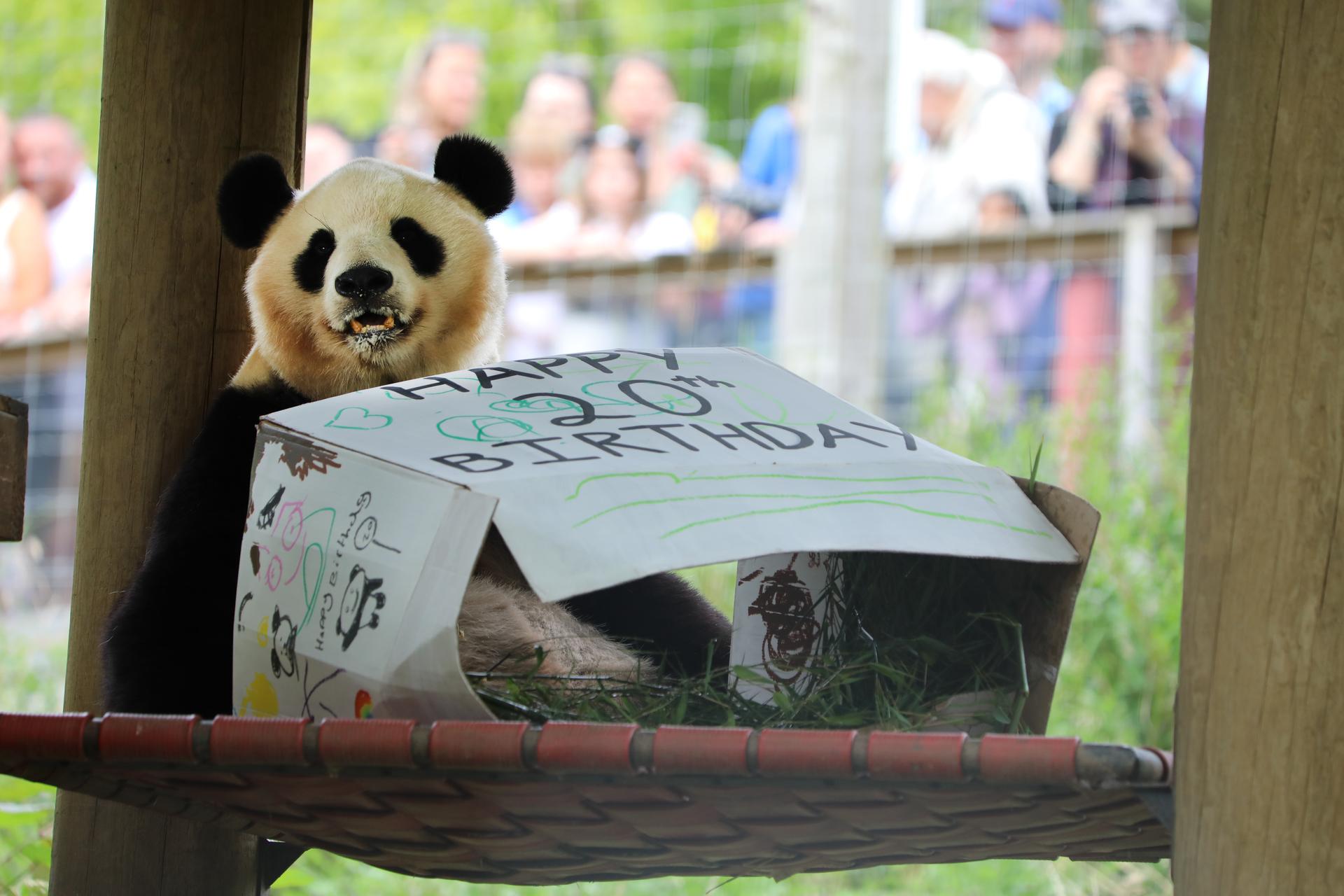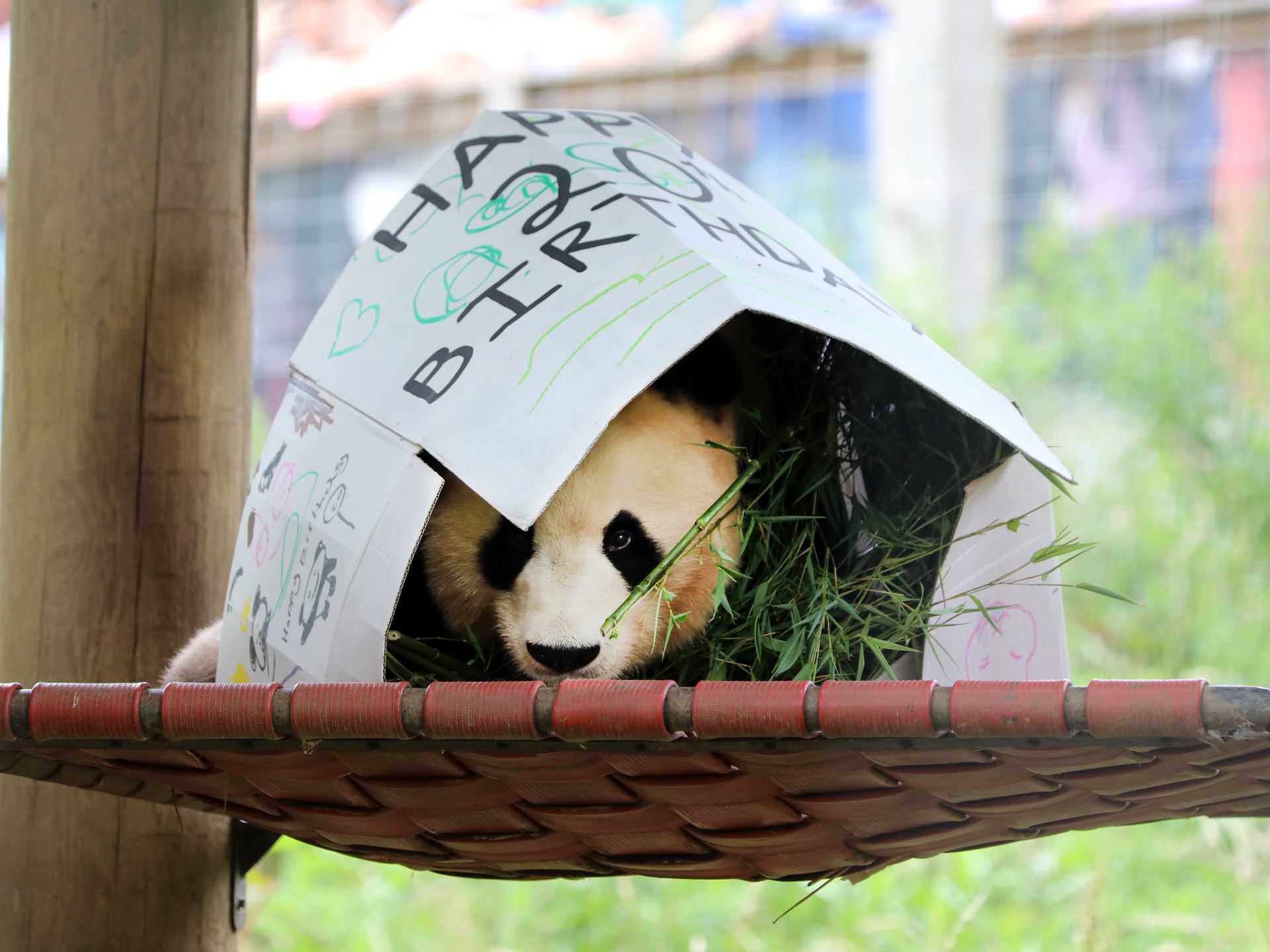 Fans of Tian Tian, the zoo's female giant panda, need not worry as she is also set to receive a similar box for her birthday later this month.
The pair are set to return to China later this year after failing to breed during their stay in the UK.