A report into the University of Edinburgh's economic and social impact has found that the institution has more than ten times the impact on the UK economy than the 2014 Commonwealth Games.
The independent financial study found that the University generates £7.52bn per year to the UK economy compared with £740m over seven years by the Glasgow 2014 Commonwealth games.
Every pound spent by the University produced £6.90 in economic benefit across the UK, a 34% increase in impact since 2015-16.
The study also found that the University – Scotland's largest – supports more than 32,760 jobs across the UK.
The report outlines that the University's international students represent 160 countries and contribute some £1.8bn in economic benefit to the UK.
Report authors highlighted how the University benefits the wider community through a range of activities that include medical research and the creation of start-up companies.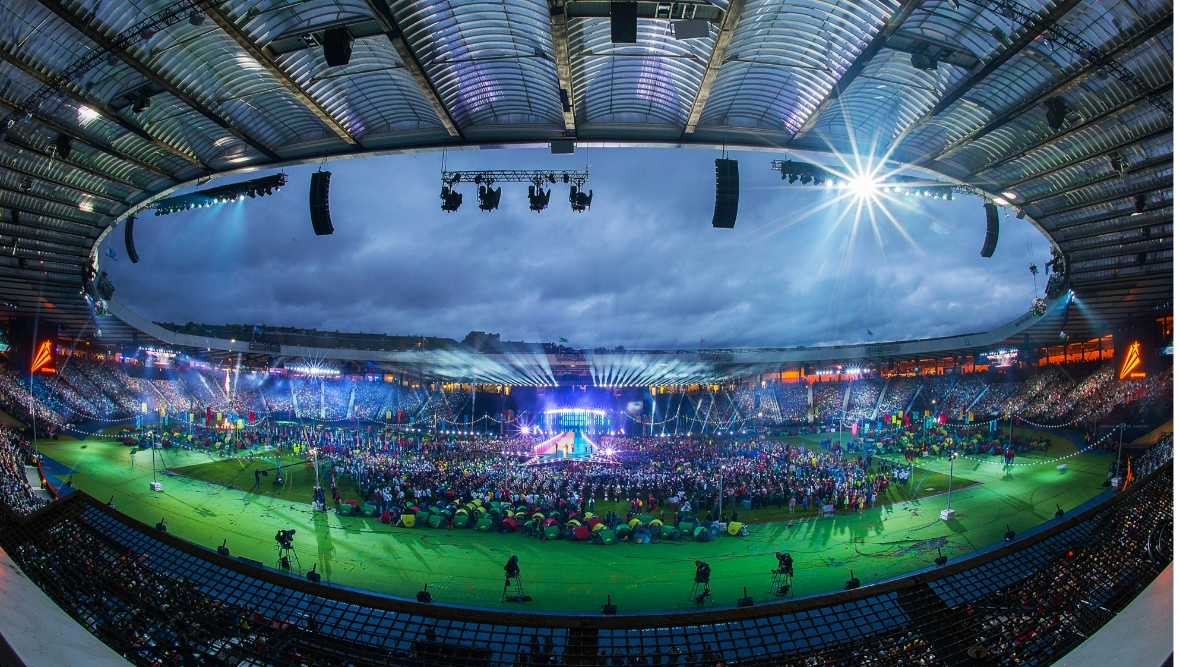 The University's start-up and spin-out companies are estimated by the report to be worth a total of £162m to the British economy supporting 1,830 jobs.
The study also draws attention to the economic impact generated by the University's core operations. These include direct employment, expenditure on supplies, and capital investment.
Led by policy and economics consultancy London Economics, the report reviewed the University's impact from a diverse range of activity including research, entrepreneurship, teaching and educational exports in the 2021-22 academic year.
The report also underlines the contribution made to the local economy through students' spending, part-time work and voluntary activity.
Income generated by visits to Edinburgh from students' friends and relatives is also included in the figures. So too is the additional contribution that graduates make to the UK economy as a result of qualifications awarded by the University.
Professor Sir Peter Mathieson, principal of the University of Edinburgh, said: "We wouldn't be where we are without our people. We value the contributions of every individual regardless of whether they are students, staff, alumni or the many partners we work with.
"As a world-leading centre of academic excellence, we aim to make a significant, sustainable and socially responsible contribution to Scotland, the UK and the world. This study strongly indicates the hugely important economic role that the University of Edinburgh plays within Scotland and beyond."
"We have more than 400 years of excellence behind us, but we're not done yet. Working together, we can make the next 400 years even better."