A student with endometriosis has told how she was targeted by anti-abortion protesters while attending a clinic.
Eva Duncanson has been undergoing treatment at Chalmers Sexual Health Centre, in Edinburgh, for three years for her condition, which has caused her such chronic pain that she's needed to go to A&E.
Already feeling anxious on the day she was meant to get a coil fitted, the Edinburgh University student said she was harassed by anti-abortion protesters.
Talks are currently ongoing over implementing 'buffer zones' around clinics in a bid to keep campaigners away.
Eva told STV News: "I was getting to the door and had my earphones in and somebody accosted me and got right up in my face. I was really taken aback.
"They had rosary beads and waved it up in my face to get my attention. I wasn't really sure what they were doing until they gave me a leaflet, which was when I realised they were anti-abortion protesters.
"I literally just went, 'No', and ran inside."
Clinic reception staff apologised for what happened to Eva, who was left feeling shocked and "frazzled".
She added: "I felt more upset at the prospect of them doing it to somebody else, who might've been in a worse state of mind.
"I wasn't going for an abortion, but if I had to make that difficult decision and had somebody accost me right outside, that would just be a whole other level.
"It's another layer on top of what I was having to go through with these appointments."
Eva fully supports the proposed implementation of 150-metre buffer zones to protect women from intimidation and harassment, adding: "It's really frustrating because the protesters have no idea why people are going inside.
"Anyone going in needs that space and nobody deserves to be accosted for seeking essential healthcare."
An abortion healthcare summit was held by the Scottish Government on Tuesday to discuss a long-term legislative solution.
But frustration with a perceived "lack of action" has been building up amongst those who support abortion care across the UK.
Lucy Grieve, co-founder of Back Off Scotland, who originally called for the introduction of measures, was left feeling disappointed after the meeting.
"It's frustrating that action has taken this long," she said. "These protests have been going on since the 1990s in Scotland – it's not a new problem.
"The government has been fully aware of it since the parliament became devolved.
"Women are being harassed daily and there are [abortion provider] sites in Glasgow being targeted today. It is an access-to-healthcare issue rather a freedom of speech or freedom-to-protest issue."
Ms Grieve said she would like to see buffer zones across Scotland implemented by the end of the year.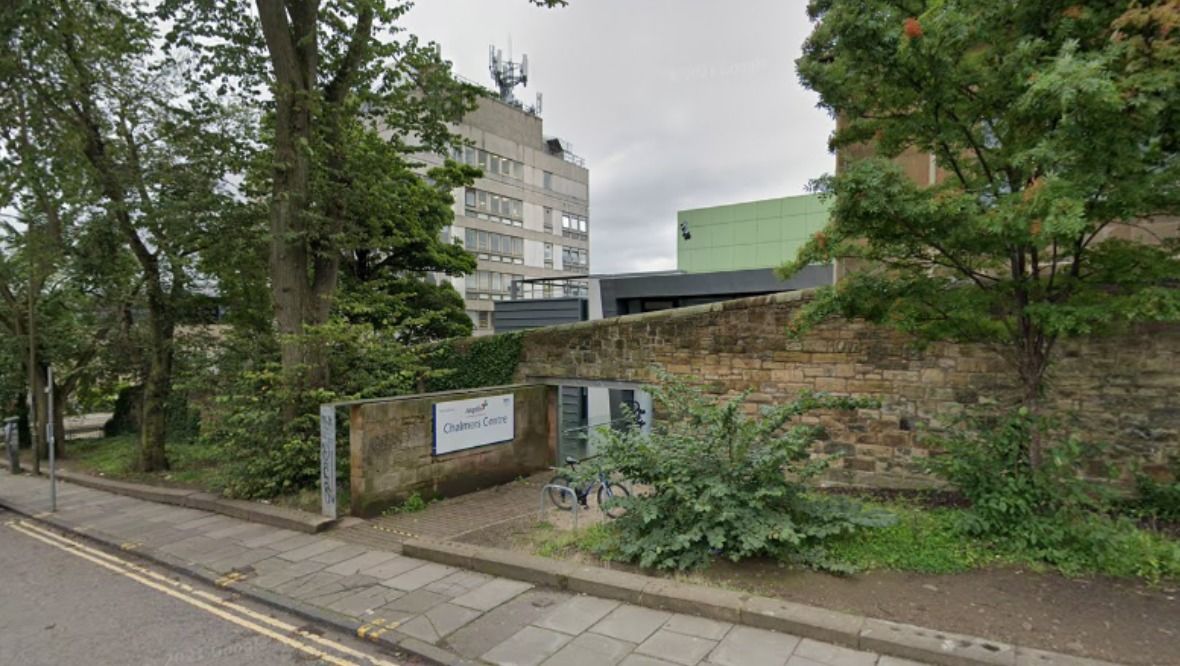 Rachael Clarke, chief of staff at the British Pregnancy Advisory Service, said Scotland was now lagging behind progress made elsewhere in the UK.
In Northern Ireland, protests within a 150m radius of a clinic will be an offence from May 7, while there could be buffer zones in England and Wales by the summer.
Ms Clarke said: "Now is the time to get the details hammered out. The sooner it can be done, the better because, for every day this is delayed, there are more women getting harassed outside clinics and that's not acceptable."
Scottish Government women's health minister Maree Todd described the summit as "very good" and denied anyone was "dragging their heels" on the issue.
She said: "I think every single person in that room is frustrated at the lack of progress, but we all understand it's a tricky area to legislate in.
"We want to produce legislation that is robust, we recognise that it's very likely to be heavily scrutinised and potentially contested, so we want something that works."
At a technical 'mini summit' on buffer zones last year, implementing them using local byelaws was considered, with First Minister Nicola Sturgeon suggesting "test councils" for trials.
Todd said local authorities across Scotland were now generally supportive of national legislation instead of local implementation – with the government backing Green MSP Gillian Mackay's bill for national buffer zones.
However, no interim solutions are planned before the bill can be implemented, despite an upcoming series of anti-abortion protests expected across Scotland at the end of this month.
The minister added: "It's not acceptable that women face intimidation and harassment when they are accessing legal healthcare and we are working as fast as we possibly can to deliver a legislative solution."
STV News is now on WhatsApp
Get all the latest news from around the country
Follow STV News
Follow STV News on WhatsApp
Scan the QR code on your mobile device for all the latest news from around the country