A schoolboy from Edinburgh has scaled 100 Munros – 50 of which he climbed this year – to raise money for the National Deaf Children's Society out of love for his little sister who was born deaf.
Alasdair, ten, set himself the goal due to his love of climbing and decided to raise money for the charity following the support they provided to his eight-year-old sister and family through her hearing issues.
Heather was born deaf in one ear and has profound loss in the other, making it difficult for her to tell where sound comes from.
Alasdair MacDonald said: "The National Deaf Children's Society has helped quite a lot, she went to a hearing aid group which she did quite a lot of activities with and it was quite good for her.
"We've been to a few of their events and I just think they're quite a good charity so hopefully it's made an impact on people like my sister."
Sara MacDonald, Alasdair's mum, said: "Last year Alasdair completed his 50th Munro, something that he started when he was aged five, and he came and said he wanted to fundraise for charity and we thought we'd put the passion of walking together and double that to try and get to 100 – so 50 more in one year."
But he wasn't alone on his epic journey – Heather joined him along every step of the way.
"It was fun, you felt proud of yourself doing 50 Munros in one year and it was all because I was deaf from when I was born," Heather said.
Having never experienced hearing loss in their family before, The National Deaf Children's Society provided much needed advice and support to Heather's parents when they needed it the most.
Ranald MacDonald, Alasdair's dad, said: "It's a hard thing to come to terms with, worrying about whether she'll develop normal speech, what we need to do to support her.
"The National Deaf Children's Society put on support groups for parents, they give you information about how to deal with kids with all kinds of hearing loss.
"We sat down and we were like there's only really one charity we could go for, there wasn't really any other contenders that we even considered so yeah they've been brilliant and I couldn't speak highly enough of them."
So far, Alasdair has managed to raise over £1,500 for the charity.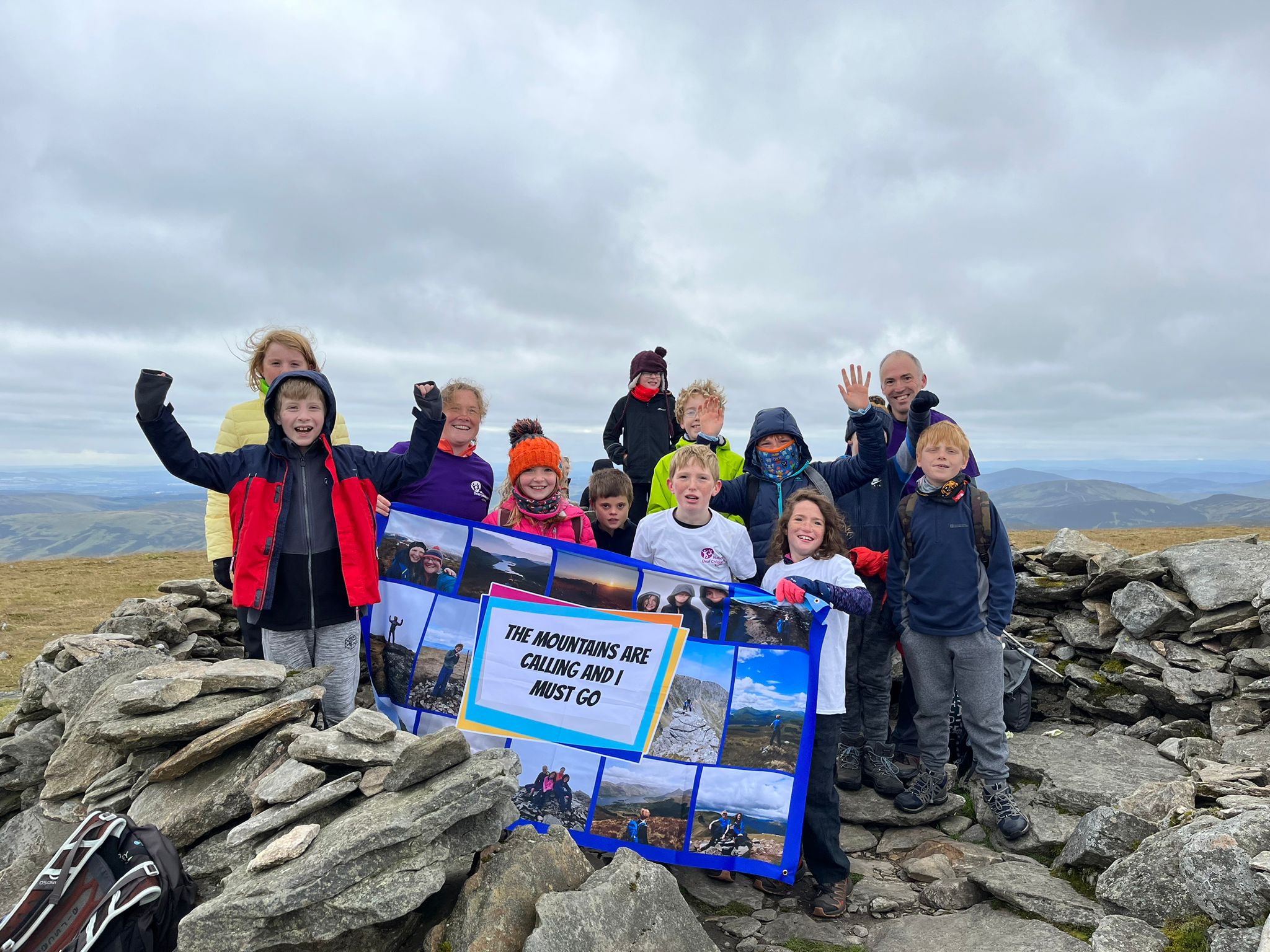 His final climb was at the summit of Mayar and Driesh in Angus at the weekend where he was joined by many of his schoolmates who cheered him on along the way.
He said: "It was amazing, just touching. That last checkpoint at Mayar and Driesh.
"It was good that so many people came and said thank you to everyone who has sponsored me and came out walking with me. I really appreciate it."
Sara said it was emotional watching Alasdair complete his final climb.
She said: "I just felt so much pride and to have his friends be a part of that and see that too, hopefully that's inspired them to go out and enjoy the great outdoors, especially in beautiful Scotland."
STV News is now on WhatsApp
Get all the latest news from around the country
Follow STV News
Follow STV News on WhatsApp
Scan the QR code on your mobile device for all the latest news from around the country