Residents across Edinburgh are benefitting from a new initiative driving communities together to grow fruit and vegetables right on their doorstep.
The initiative, run by Edible Estates and funded by Edinburgh City Council, launched last year and takes disused plots of grass in housing estates and turns them into community gardens.
Located on council housing land, work has started on three new growing areas in Hutchison, Broomhouse and Muirhouse with help from Growing Youth – a social enterprise that educates young people in horticulture and construction.
The scheme aims to encourage residents to learn gardening skills and plant their own food, but it's also hoped it will help bring people together.
One community in Slateford has been benefitting from the project since it was introduced last month.
David Bell, who has lived in the area for over 20 years, has been coming to the Hutchison neighbourhood garden every day since works began and has been helping build new planters and raised beds for the community to use.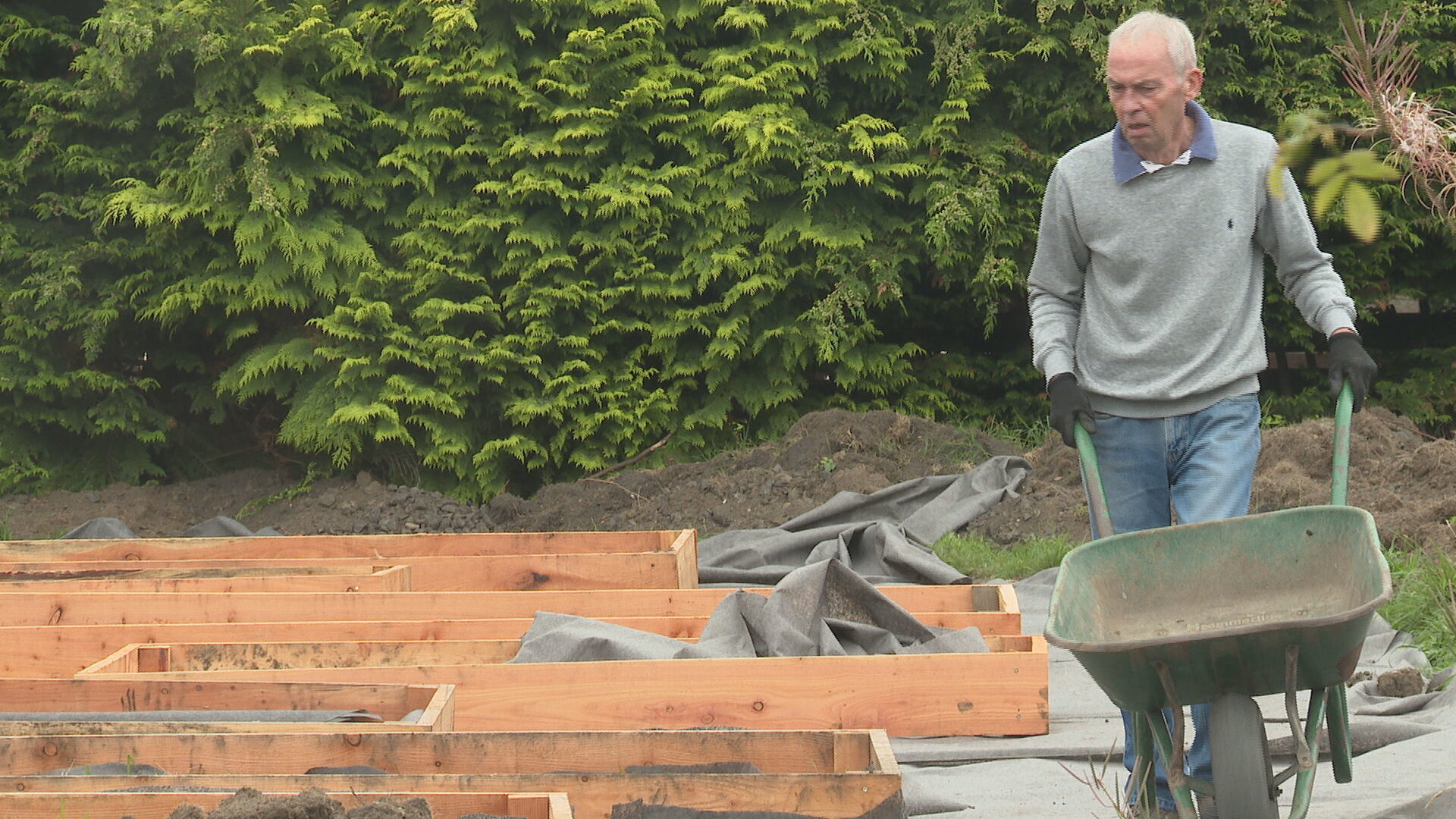 He said it's given him the opportunity to meet many of the neighbours he's lived next to for years.
"It's been great, there's people that I've never met before, people that I know their faces but I've never actually spoken to before but now we're getting on fine", David said.
"It makes a big difference not passing people on the street now and thinking who's that?"
Kerry Wright and her daughter Angelina have also been getting involved in helping develop the garden.
Angelina said: "It's largely been quite an unused space up until now so we're just really really happy that the space is getting put to really good use that a lot of the community have come out to get involved.
"We've met a lot of neighbours that we hadn't even met before so it's been a real community spirit, it's been really nice to come together as a team."
Dode Allen said the garden has been great for his daughter, Coni, to make friends where she lives.
He said: "We're planning to stay in this estate for the long term. Cece goes to school here, so having something like this here long term – you're able to meet new people, you're able to make you're own food, you're able to develop some skills that you maybe didn't have before – it's really helpful."
Councillor Jane Meagher, housing, homelessness and fair work convener, said: "What's important about this initiative is that we're using otherwise redundant spaces, that belong to the council but have no real purpose and can end up as a kind of dumping ground.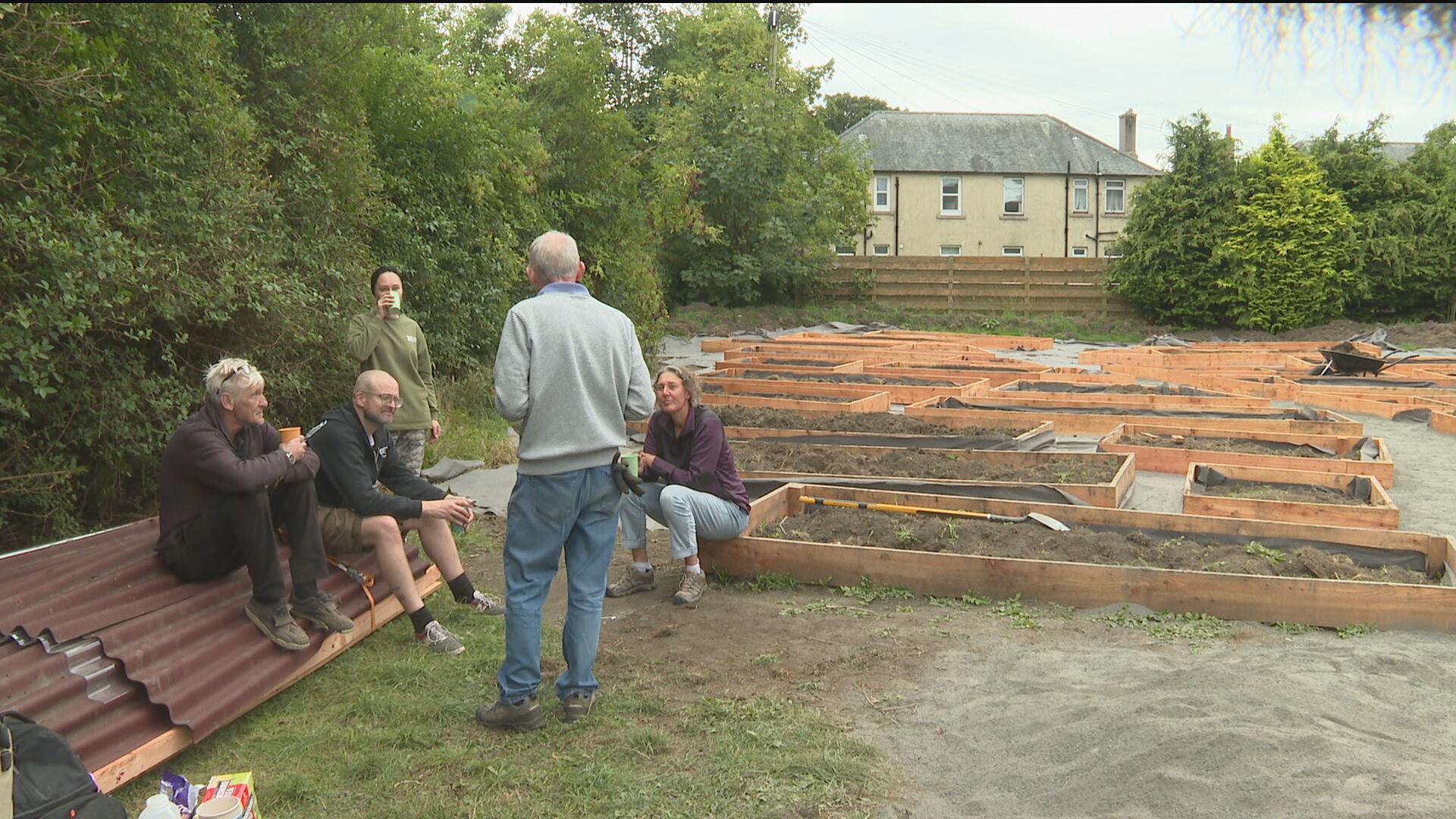 "So what we're trying to do is turn them into something more useful and literally productive, in the sense that people will be growing fruit and vegetables for themselves to eat. But perhaps more importantly, to create a sense of community."
Gardeners have been employed to teach those living in the estates how to build and maintain the spaces. Above all, it's hoped the project will allow for valuable knowledge to be shared across generations in communities.
Councillor Katrina Faccenda, chair of Edible Edinburgh said: "It's become a way to bring the community together again because quite a few of our communities aren't what they used to be.
"It brings together people who have been here for decades and people who have just moved in, brings them together and it helps them share skills and especially for older people who can be quite isolated, who might have excellent gardening skills.
"They can share that with people who just don't even know what to put in the ground or what will grow at different times of the year."