A rescued dachshund is in need of life-saving treatment, after a stick lodged in her mouth left a hole "the size of a two pence coin" behind.
Volunteers at Any Dog'il Do Rescue, based in Edinburgh, took in two-year-old Fran around two or three months ago from a pound in England.
Many pounds put dogs to sleep after seven days, and volunteer Casey Behringer told STV News that Fran's time was almost up when she was brought into their care.
"She was initially put into foster care with one of our volunteers, and had an awful raspy cough that vets thought was kennel cough," Ms Behringer said.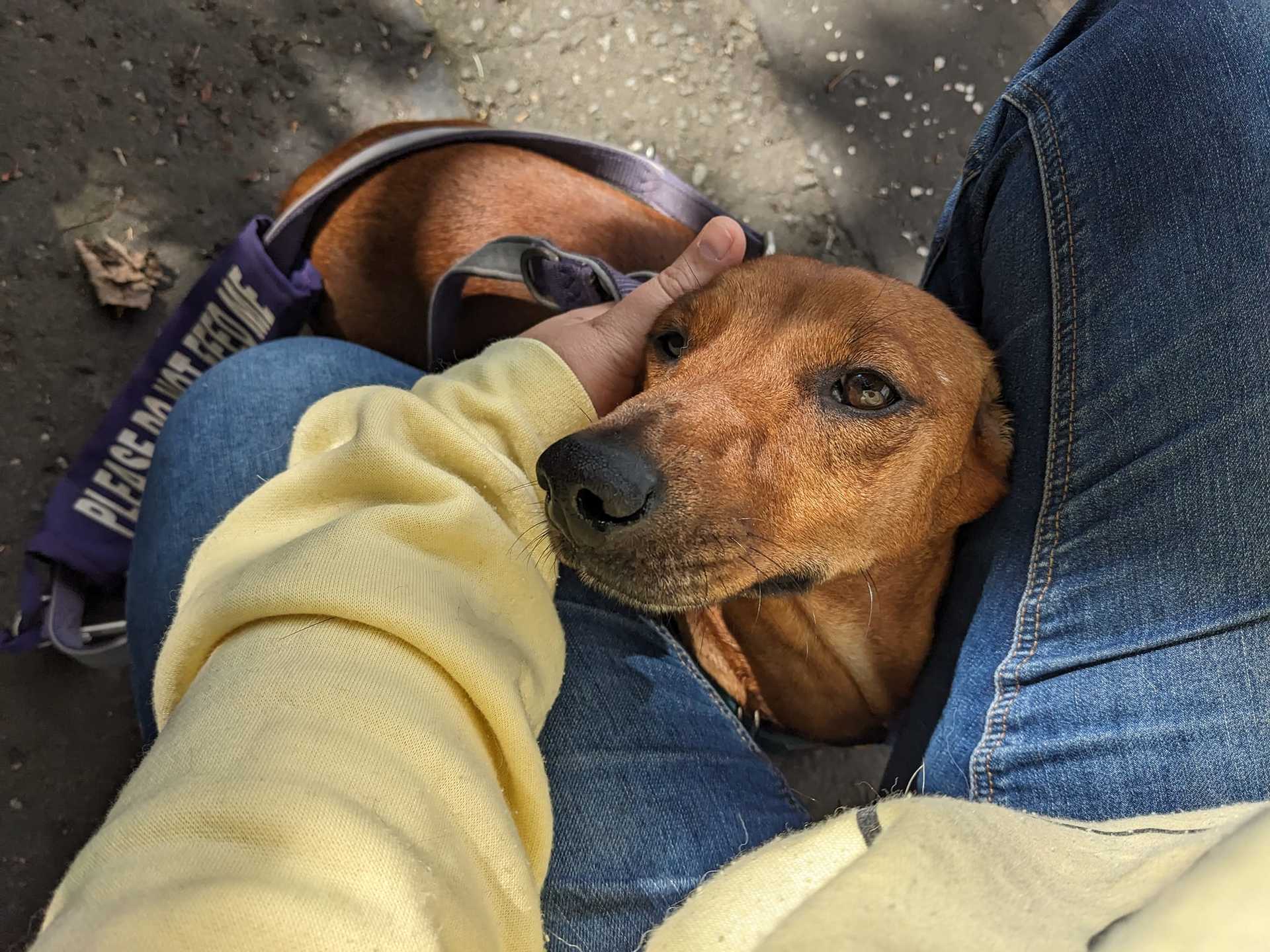 "But we later found out that Fran had a large stick lodged in the roof of her mouth.
"The stick had been in her mouth for months according to our vet, who said it would have eventually killed her as she was struggling to breath and her upper mouth and throat were badly infected."
After being removed, the stick left a hole in Fran's mouth roughly the size of a two-pence piece, which leads directly to her airways.
"She had reconstructive surgery at the Dick Vet School in Edinburgh to fix this," Ms Behringer said, "but unfortunately the surgery hasn't been successful and we need to save her all over again."
Fran is currently unable to eat or drink by herself, and is being fed through a tube and syringe at her foster home.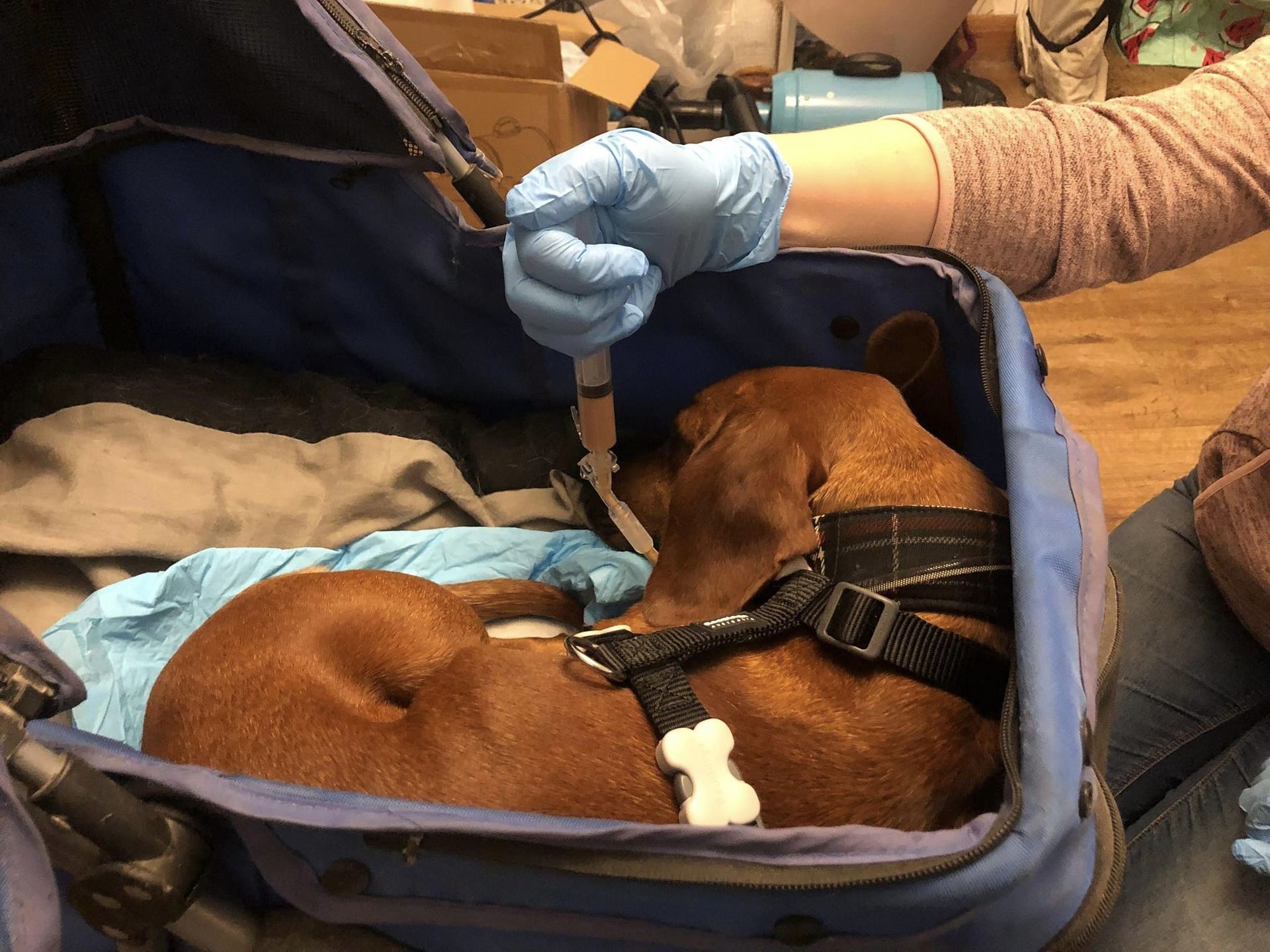 "We really have no idea how long the stick was lodged in there, or how she survived so long," Ms Behringer said.
"She has a real zest for life, and at only two years old we feel if we can find a good solution she could live a long and happy life."
Any Dog'il Do Rescue depleted the majority of £4,000 raised for Fran during the first surgery, and are now looking for a soft palate specialist in the UK who might be able to help.
"We'll raise it all again, but we just need to find someone who has experience with dogs and their soft palate issues to close this hole," Ms Behringer said.
The rescue has a fundraiser running to raise money for the treatment of Fran and many other dogs in its care, on JustGiving.