An award-winning playwright from the United States is exploring the aftermath of the 1988 Lockerbie bombing at the Edinburgh Fringe.
The terrorist attack took place on December 21 onboard the Pan Am flight 103, travelling from London Heathrow to John F. Kennedy airport in New York.
A bomb went off in the cargo area of the plane whilst it was flying over Lockerbie in the Scottish Borders, killing all 259 passengers on board and 11 people on the ground.
There were 35 on board the flight who were students at Syracuse University in New York.
Amy Engelhardt, from New York, attended the same school and knew five of the victims.
Amy said: "I went into the subway in Boston and I saw a newspaper headline that had a picture of one of the parents of one of the students on Pan Am 103 at JFK airport, screaming, 'not my baby'.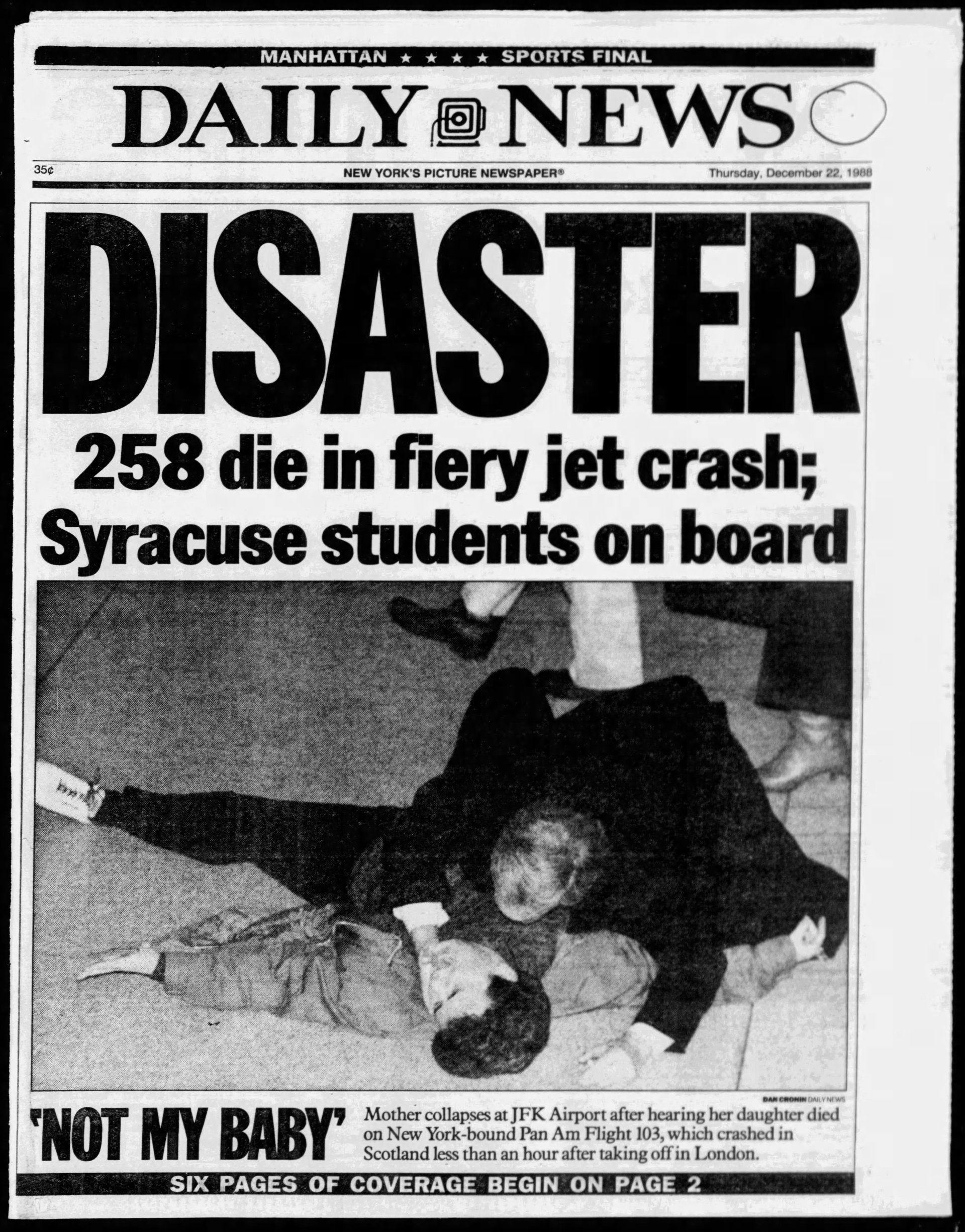 "I looked closer and I saw that it was a parent of one of the Syracuse students – and it was the parent of somebody I knew."
In 2019 Amy took a trip to Lockerbie to honour the classmates she lost in the tragedy, including her two friends, Miriam Wolfe and Nicole Boulanger.
She travelled with Nicole's sister, Renee Boulanger, and best friend, Kim Wickham, who was supposed to be on the Pan Am flight 103.
Amy said: "What had been plotted as a bucket list trip for me turned into accompanying people whom this was probably the most meaningful trip of their lives – and it was just an honour to be there for them."
After their visit, Amy decided to write a show about their journey and focus on the rippling effects the disaster had.
"It's not about me, even though I'm telling the story," she added.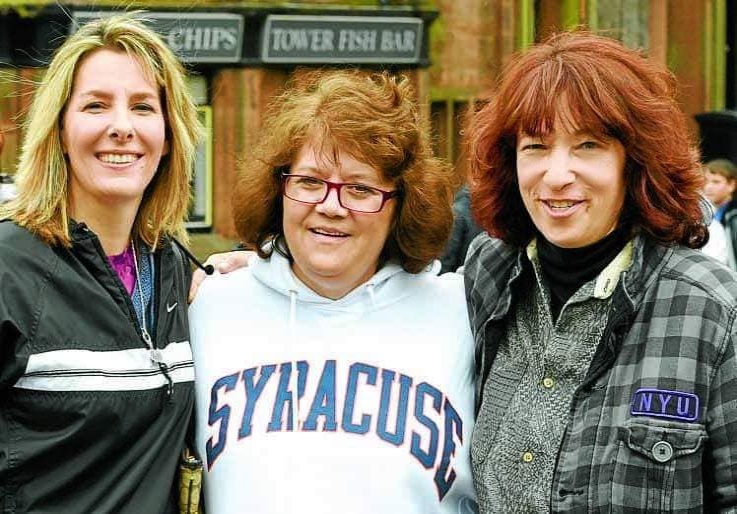 "Being in Lockerbie was sad but also beautiful. My show celebrates that beauty, kindness and compassion and the heart of the people who truly were the definition of 'take care'.
"They lost people themselves – 11 people on the ground. The fact they were able to show the level of kindness and compassion that they did for absolute strangers from that moment on.
"I decided that the Fringe Festival would be the perfect place to present a love letter to the people of Lockerbie."
And Amy's show, Impact, has already begun making an impact.
She said: "The other day a former flight attendant from PAN AM 103 came and he had known the entire crew.
"He was shaking when I met him and he told me that he thought about it every day and I just said 'it's okay, a lot of us do'."
Impact is running at the Edinburgh Fringe until August 28 at the Gilded Balloon Teviot.