A Glasgow playwright has shed light on the difficulties families face after a parent is incarcerated in his first ever play at the Edinburgh Fringe.
Michael Phillips, from Garthamlock, was just six years old when his dad was handed a 16-year prison sentence.
Growing up in a housing scheme in the city's East End, his family battled through homelessness, low-income as well as stigma around his father's sentencing.
Now aged 24, Michael is staging his first ever play Not Our Crime, Still Our Sentence based on his own experiences.
He said: "I definitely realised later on in life that I had to become a lot more mature, a lot faster – step up to be the traditional 'man of the house'.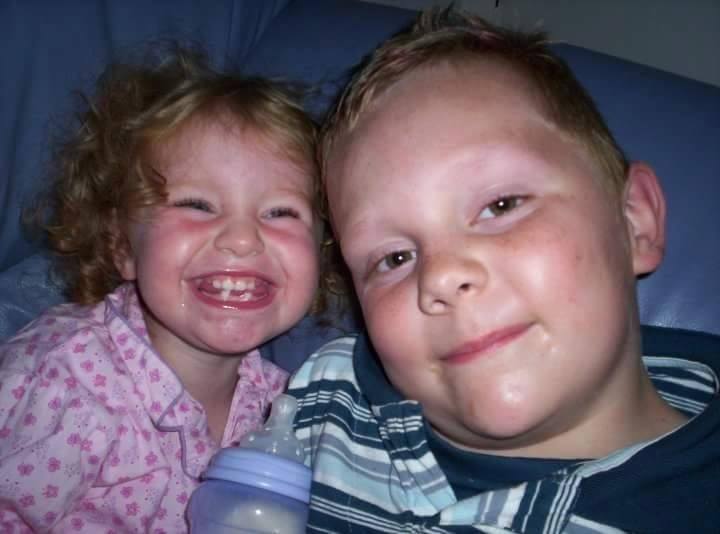 "My mum was quite young when she had me. She was only 21, but at the same time she was the strongest person I'd ever met and was protecting me a lot.
"When someone gets incarcerated, especially a parent, it's not just your financial situation that changes; it's your social, mental, emotional.
"Neighbours become a bit colder, stories spread, school bullies pick up on it. There are a lot of things that I think I didn't realise until later in life."
The show is the first from Michael's newly launched theatre company Under the Rug which is "dedicated to social change and global justice" and to "voices that are often ignored, overlooked, and swept under the rug".
Skye Phillips, Michael's sister, she was proud of her brother for bringing their families experience to light.
"It was hard growing up, just seeing my friends having dads there, coming home and going out, spending time with them. It was hard, I didn't really understand it," Skye said.
"I'm super proud of him, just coming from where we were, he's actually accomplished something that he's always talked about, he's always wanted to do something like this."
Not Our Crime, Still Our Sentence is performing at the Gilded Balloon Patter House throughout August.