Dancers at Baby Dolls in Edinburgh say they enjoy their jobs, which fit in with their lifestyles. But within a year, they face being forced out of work because the city council has banned strip clubs.
The "nil cap" on sexual entertainment venues will be imposed from April 2023, but women working in the industry feel they have been unfairly targeted.
'We are in charge'
Nyx is new to the job, which she has found to provide a better environment than working in traditional hospitality.
"We're the ones in charge, so if anything happens that's untoward, then we'll say something," she tells Scotland Tonight.
"There are cameras everywhere, bouncers who will protect us.
"[The council] is saying 'we want to protect people who work here, to make sure they're safe'. But by closing the clubs, they're doing the exact opposite.
"Everything will go underground, we know it will. People will do private shows, and that's where bad things happen."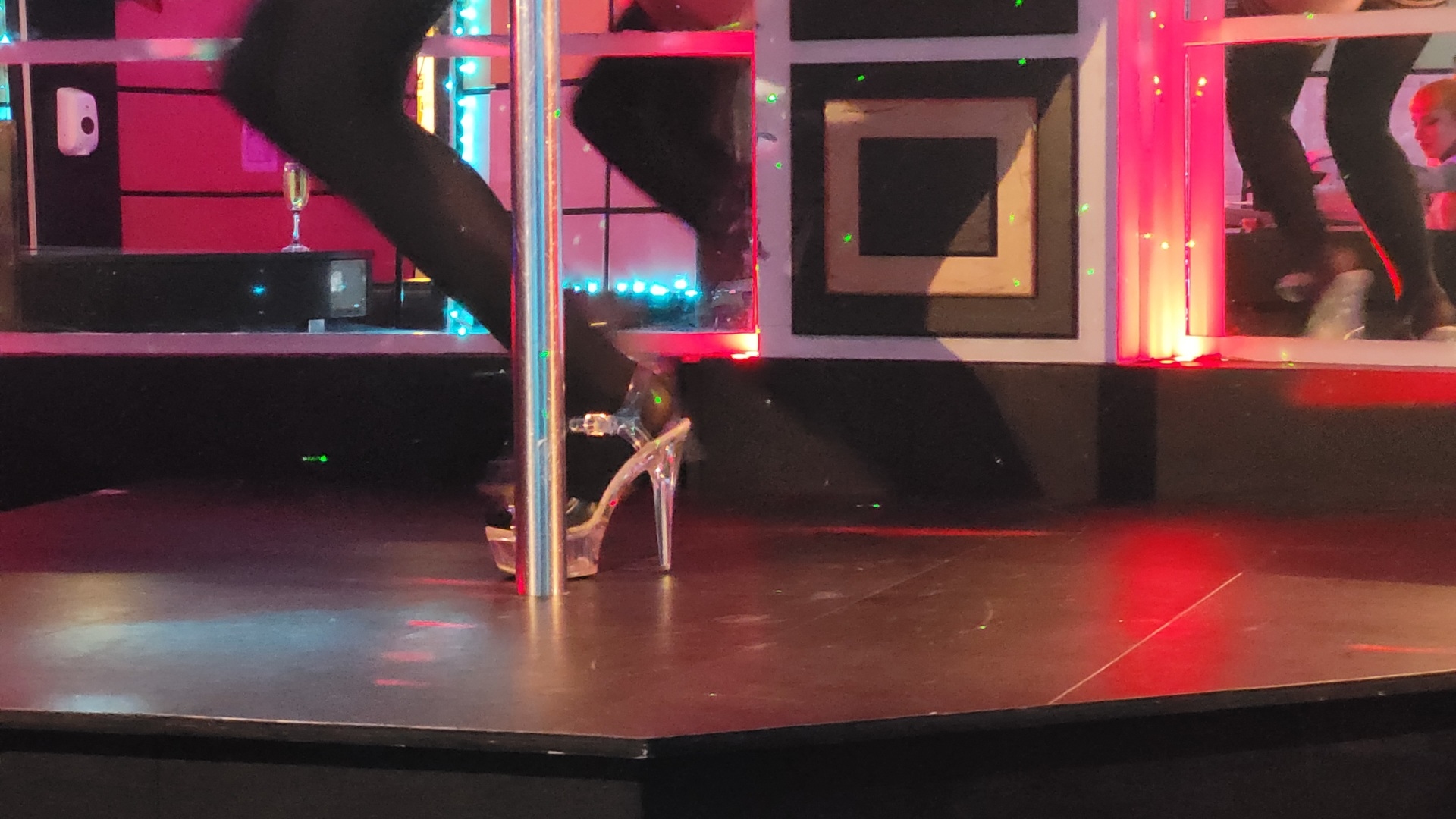 Vivi has been in the industry for 15 years. She's challenging councillors on their decision.
"These women still need to make their money, they still need to work, they still need to provide for their families," she says.
"[The council] don't have a legal leg to stand on – it's just morals, judgements, things that don't have anything to do with reality."
'Why is council closing clubs?'
New deputy council leader Councillor Mandy Watt insists decision was made with "the wellbeing of performers, women, aspects of equality, in mind".
She tells Scotland Tonight: "Just because you can't make something safe everywhere, doesn't mean that you have to accept things that are unsafe where they are.
"I have a lot of admiration for them, wanting to earn a living, wanting to help their families. The clubs have been given a year's notice – they're not closing tomorrow, so there's time.
"If they or their representatives come and talk to us, we can help so they can learn other skills, to give themselves a future."
Court challenge
The clubs are taking steps towards a judicial review against the council, and a petition is expected to be submitted to the Court of Session in a few weeks.
Meanwhile, campaigners representing some of the performers are raising money to launch a separate legal challenge.
United Voices of the World, alongside affiliated worker-led union United Sex Workers, says it wants to challenge the ban's compatibility with the Equality Act.
The unions say their campaign is an "entirely grassroots activity funded by fellow community workers and our allies", with no affiliation to the clubs or their owners.
'Zero venues'
Edinburgh's regulatory committee voted five to four in favour of banning the clubs in March.
The committee was told that the Scottish Government's policy of preventing violence against women and girls provided a national definition which included commercial sexual exploitation, defined as lap and pole-dancing as well as stripping.
A council spokesperson said: "The regulatory committee agreed to adopt the licensing system for sexual entertainment venues (SEVs) from April 1, 2023.
"It approved the policy and condition of licence for these venues and set the appropriate number of venues in the city at zero.
"It's important to note that SEVs can still apply for a licence and committee would consider them against the agreed policy."
Scotland Tonight is on STV and the STV Player at 10.40pm on Wednesday, June 15.
STV News is now on WhatsApp
Get all the latest news from around the country
Follow STV News
Follow STV News on WhatsApp
Scan the QR code on your mobile device for all the latest news from around the country