As the cost of living crisis deepens, the number of people who are turning to an Edinburgh community hub is growing.
The Ripple is a volunteer-led service helping the most vulnerable people in Restalrig, Craigentinny and Lochend which has this week begun a fruit and vegetable market selling single items, as many who make use of the hub cannot stretch to buying more in a weekly shop.
It comes as both bills and pressure on the government have risen.
Rachel Green of the Ripple Project said: "It's almost a short term plaster on an artery that's bleeding, it's not going to solve anything in the long term sustainably.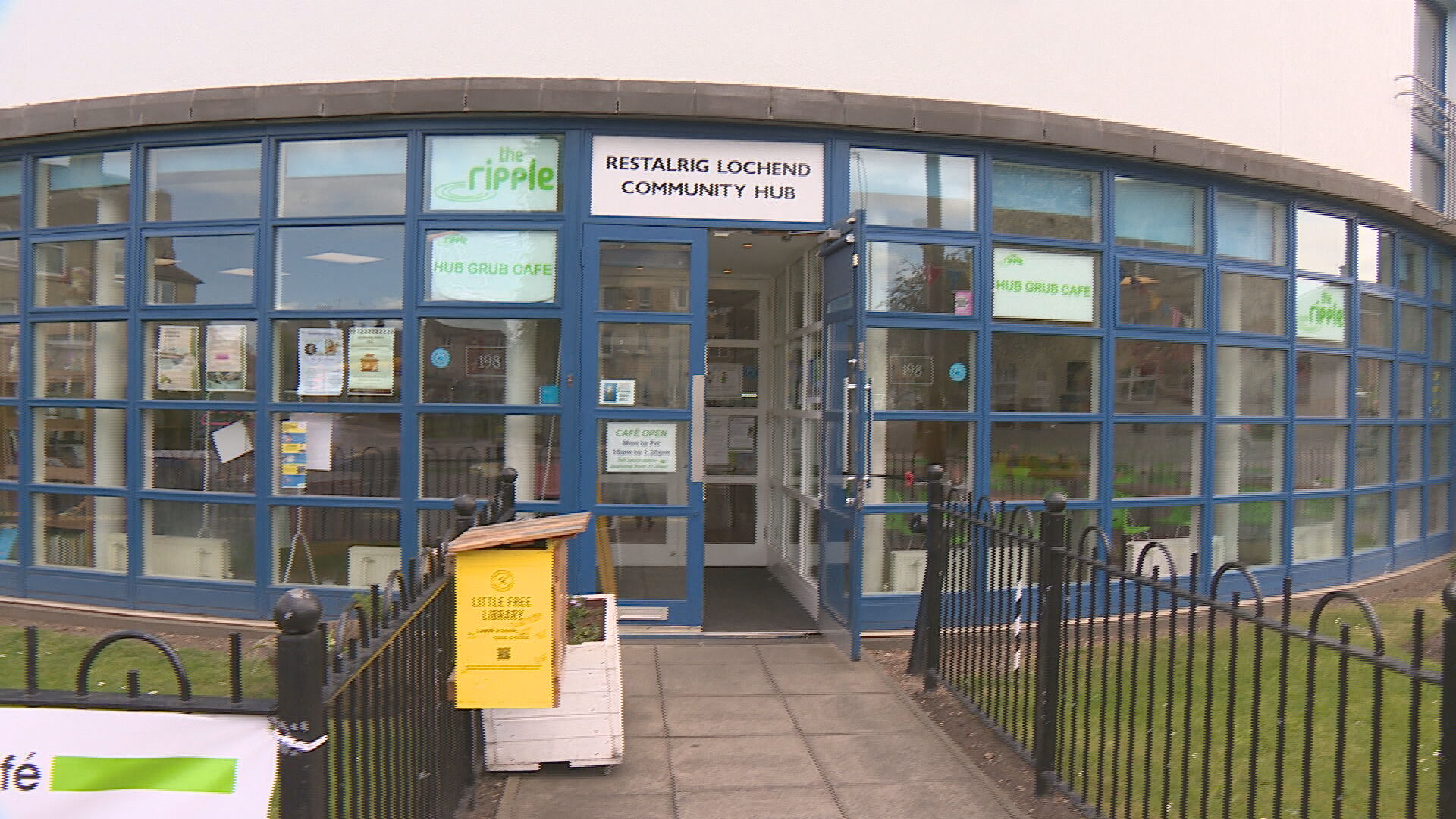 "What we need is a sustainable answer to a problem that is not avoidable. We live in an affluent country and we should not have people destitute. We've had to react to what people are saying to us.
"We've recently started a Wednesday fruit and veg market where people can just come and buy one carrot or two bananas.
"Budgets for people aren't allowing them to go for a weekly shop, you know, and people who have mobility issues around here or older are having to shop at some of the more expensive places locally. They can't afford to go even to shop cheaper."
On Thursday, chancellor Rishi Sunak announced a £15bn pound package of support to ease the cost of living crisis.
It includes a £400 energy bill discount for every household in the UK, a £650 payment for the eight million most vulnerable families and a £300 pound for pensioners.
Part of the costs will be funded by a temporary windfall tax on the profits of North Sea oil and gas companies.
Sunak says the support is "timely, targeted and temporary" however, many households have already said that it is not enough.
Ripple community hub goer Edward Kinney said: "Our home energy bill is going up, our fixed-term contract is ending next week and the next contract is set to be almost triple the current price.
"So, I think that's as is often the case, it's the government's actions that have caused the problem and it's like the old method of cutting bits off the stool's legs, so I'm not sure that will help."
Pensioners like Moira Watt say the chancellor's package does not cut it.
"I'm not sure that it will help. It will be fine for me, but other people need it higher than that because they've got to cover their heating allowance and their food," she told STV News, "They're either going to cut on their food, or cut on their heating."
The chancellor's announcement came as energy regulator Ofgem warned if action was not taken, millions of households could be plunged into fuel poverty.
Citizens Advice Scotland said one in five people are running out of cash before payday, and while the Sunak is confident things will improve many will still be wondering how they'll make it through the worst.