The owner of an Edinburgh bookshop has been hailed a 'hero' by Hollywood actor Tom Hanks over their passion for typewriters.
Tom Hodges, who runs Typewronger Books in the capital, typewrote a letter to Hanks in the summer.
They were amazed when the double Oscar-winning Hanks wrote back in a letter praising their work and passion for the craft of typewriting.
Tom said: "It was a warm and lovely message that really brightened up my week. I was about a third of the way through his reply when I realised it was him.
"I had read on various forums that Tom Hanks does reply to people who write to him from a typewriter. He is a famous collector of typewriters."
Tom said they had invited Hanks to attend the National Museum of Scotland's typewriting exhibition in Edinburgh.
They said: "I have an exhibition on at the moment and figured there would be a good chance of a response if I typewrote to him.
"He called me his hero a couple of times, which is not very good for my ego and it will be harder for me to get through narrow doorways now.
"I have seen a couple of his films but my main interest lies in the fact that he does so much to promote typewriters and promoting it as a physical culture, that is the main thing."
Hodges was also impressed that Hanks uses 'x' to rectify mistakes, rather than using TipEx.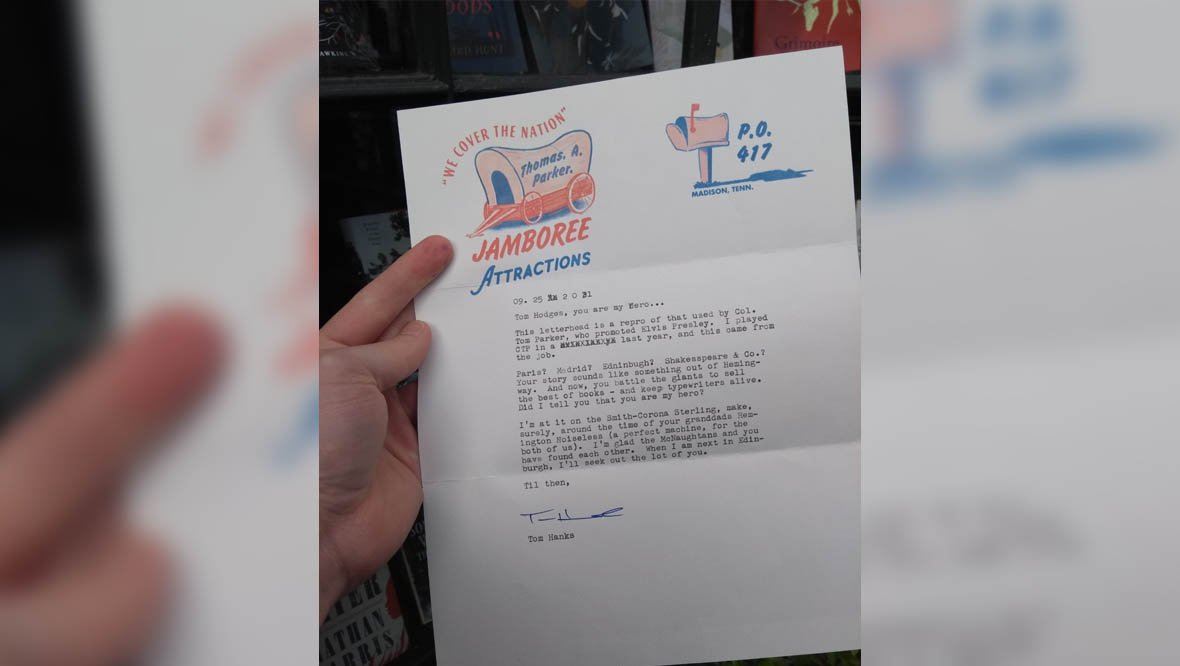 "Typewriter makers hate Tip-Ex, we want it banned," they said.
Hanks' letter was typed on paper from the set of his latest film – the upcoming biographical musical drama about Elvis Presley directed by Baz Luhrmann.
"He (Hanks) wants to see typewriters make a comeback and they are making a comeback."