Passengers aboard an EasyJet flight from Iceland were treated to an unforgettable view on Sunday night, as their plane "flew through" the Northern Lights to Edinburgh.
Sophie Miller, from Orkney, spent hundreds trying to book a Northern Lights tour while on holiday in Iceland last week – but to no avail.
"We booked ourselves on two tours, two separate nights but the cloud cover prevented either of them from going ahead, so we were convinced it just wasn't going to happen," the 21-year-old told STV News.
"It was pretty gutting, but the rest of the trip was fantastic so we made our peace with it – little did we know, we'd see them on the plane.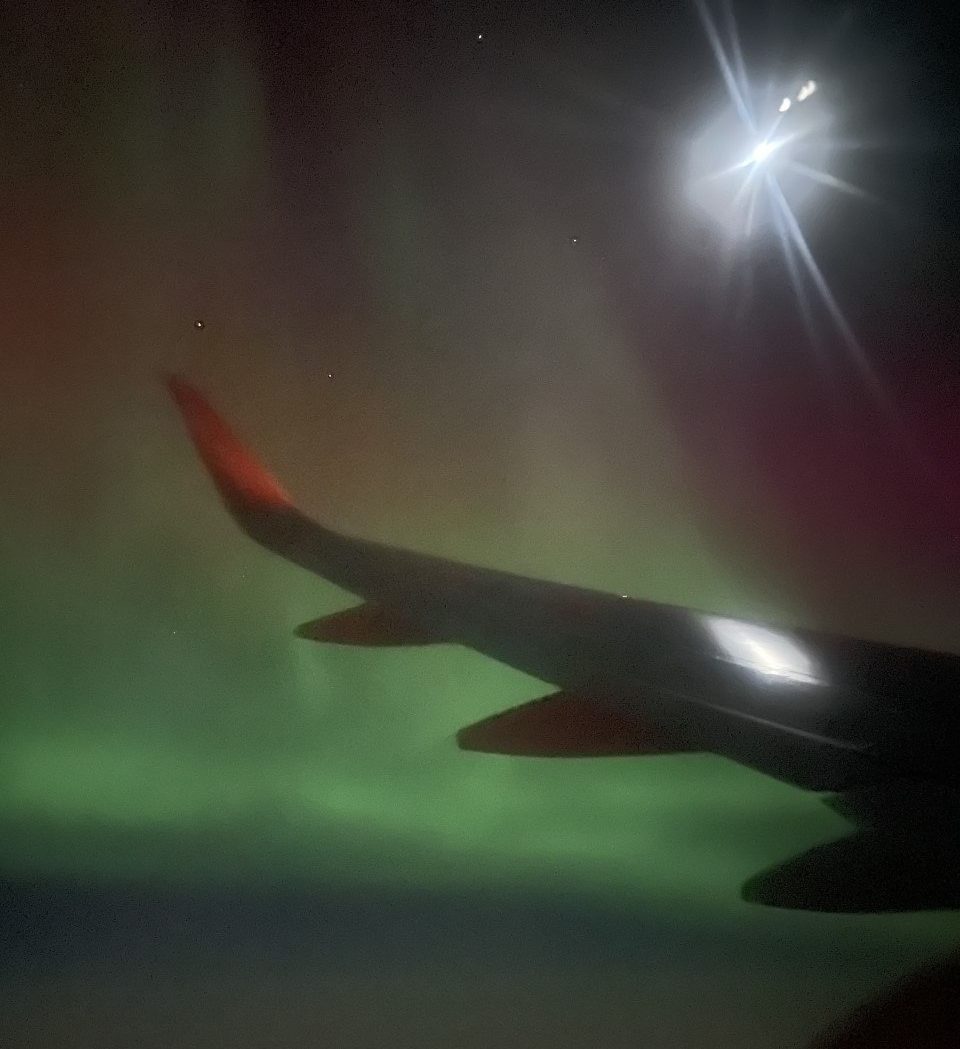 "There was quite a bit of hubbub as people started to get up, before I realised what was happening.
"The pilot came over the tannoy and said he'd give us a 360° view since it was one of the best he had ever seen."
The Northern Lights were spotted all across Scotland over the weekend, with Sunday's skies seeing a "coronal hole high speed stream".
READ MORE: Aurora hunters cause traffic chaos as clouds spoil Northern Lights show
This meant that in places with clear skies the phenomenon, also known as Aurora Borealis, could be seen and captured on camera.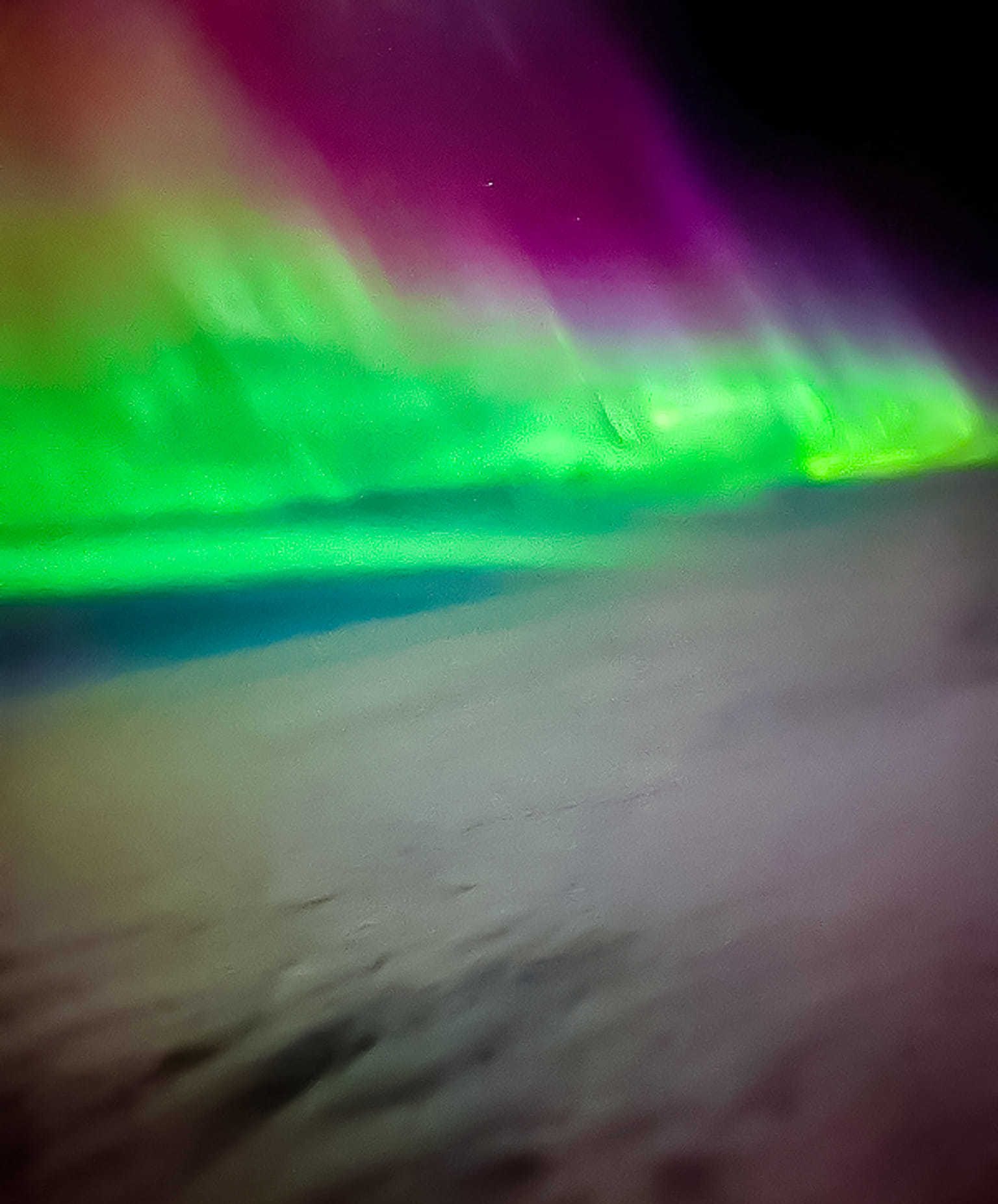 Photographer Kyle Knox, who had specifically travelled to Iceland to capture the phenomenon, told STV News the atmosphere in the cabin was "electric".
"I've never seen them that vibrant, and it was a one-of-a-kind experience. People were rushing over to the right-hand-side of the flight while the seatbelt sign was still off.
"The atmosphere just shifted entirely once the pilot said he would do a 360° turn – and as it turned out, we ended up flying back to Edinburgh through the Northern Lights. It was incredible."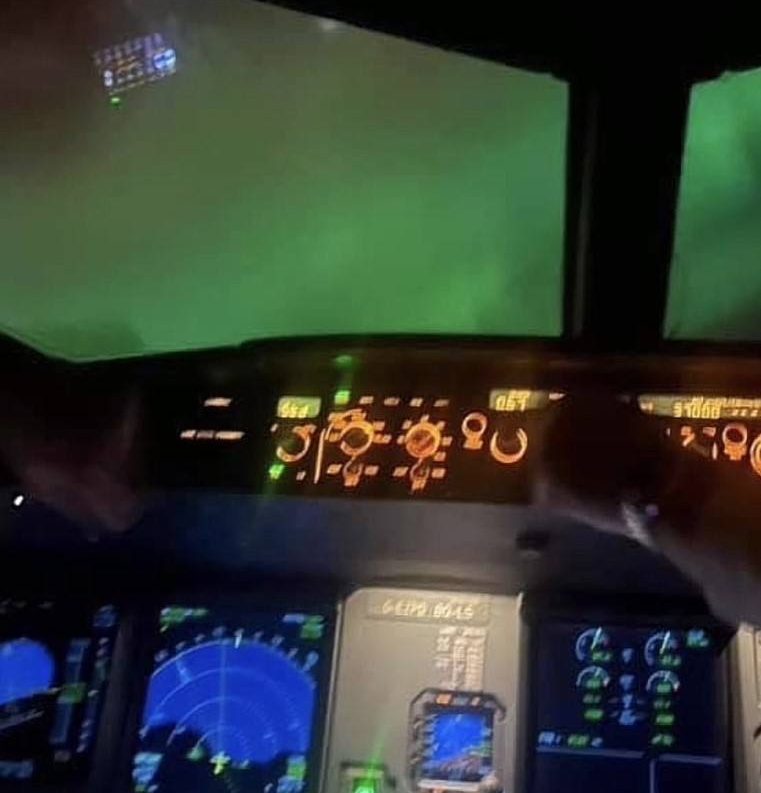 The lights are caused by activity on the surface of the sun and are created when a steam of charged particles, known as solar wind, is released.
It then travels through the solar system and when it reaches the outer atmosphere of Earth, it collides with the charged particles which exist in our magnetosphere.
On the ground, an even more spectacular display was expected on Monday night – however, cloud cover was widespread making it impossible to witness the natural phenomenon.
STV News is now on WhatsApp
Get all the latest news from around the country
Follow STV News
Follow STV News on WhatsApp
Scan the QR code on your mobile device for all the latest news from around the country