Old footage shedding light on the early days of one of Scotland's best-known rock bands has been found during a clear out.
The cine film of Nazareth's original drummer Darrell Sweet was discovered in a loft in Burntisland, Fife, and is thought to be around 60 years old.
It shows Sweet performing in a town pub before his band enjoyed chart success in the 1970s.
Darlene McConnell found the film in 2009, but only watched it for the first time last month after it was digitised as a Christmas present.
She believes the footage – which also features her parents but has no sound – was shot by her mum.
"After my mum died, we were clearing out the house and found the projector and film in the attic," Darlene said.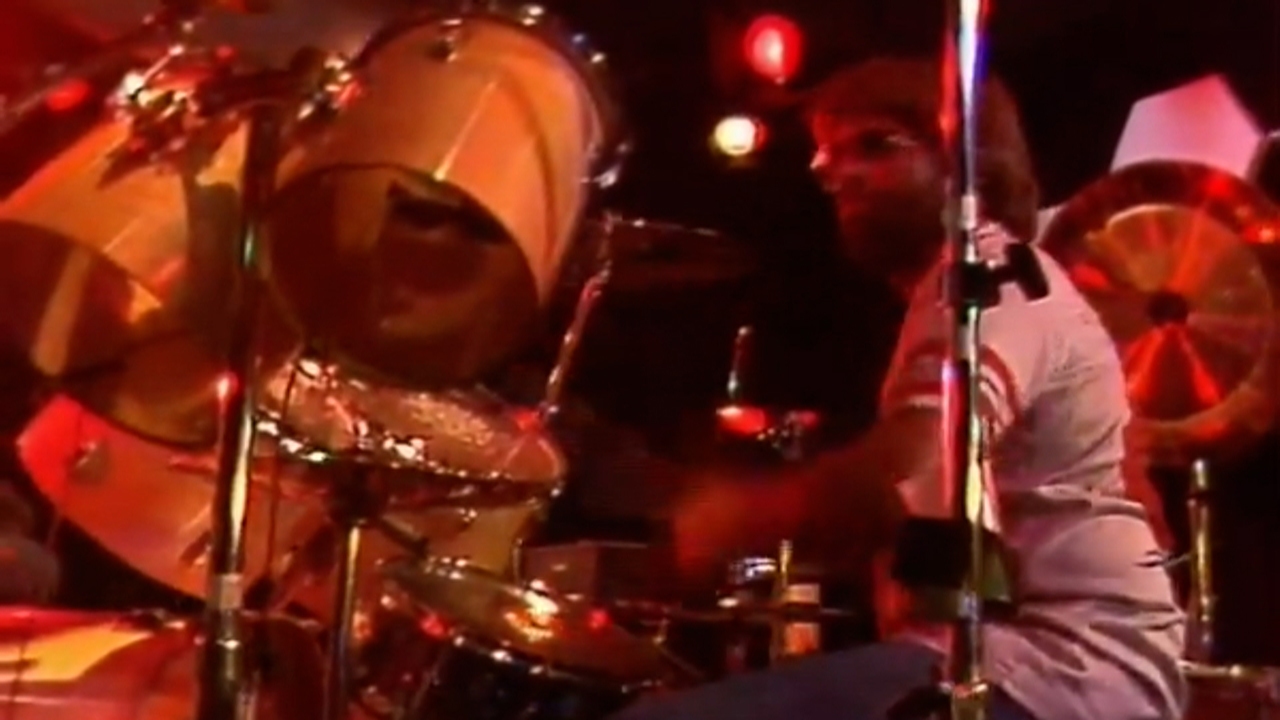 "I thought it would be film of me and my brother as kids, so I was really taken aback on Christmas Day when I watched all the videos."
She then posted the footage on social media and was contacted by Sweet's sister Melanie Cameron, who confirmed her brother used to visit the pub for "a shot on the drums".
Darlene has also made new friends in the shape of Nazareth fans around the world.
"I'm even speaking to people in Brazil, you wouldn't believe the messages that have come through," she said.
Who are Nazareth?
Nazareth were formed in Dunfermline in 1968 following the break-up of local band The Shadettes.
Inspired by the Beatles and the Rolling Stones, the original line-up featured singer Dan McCafferty, guitarist Manny Charlton, bassist Pete Agnew and drummer Sweet.
The Scots rockers supported Deep Purple on tour in 1973 and chalked up two top-ten hits in the UK, while also reaching number one in Canada and South Africa.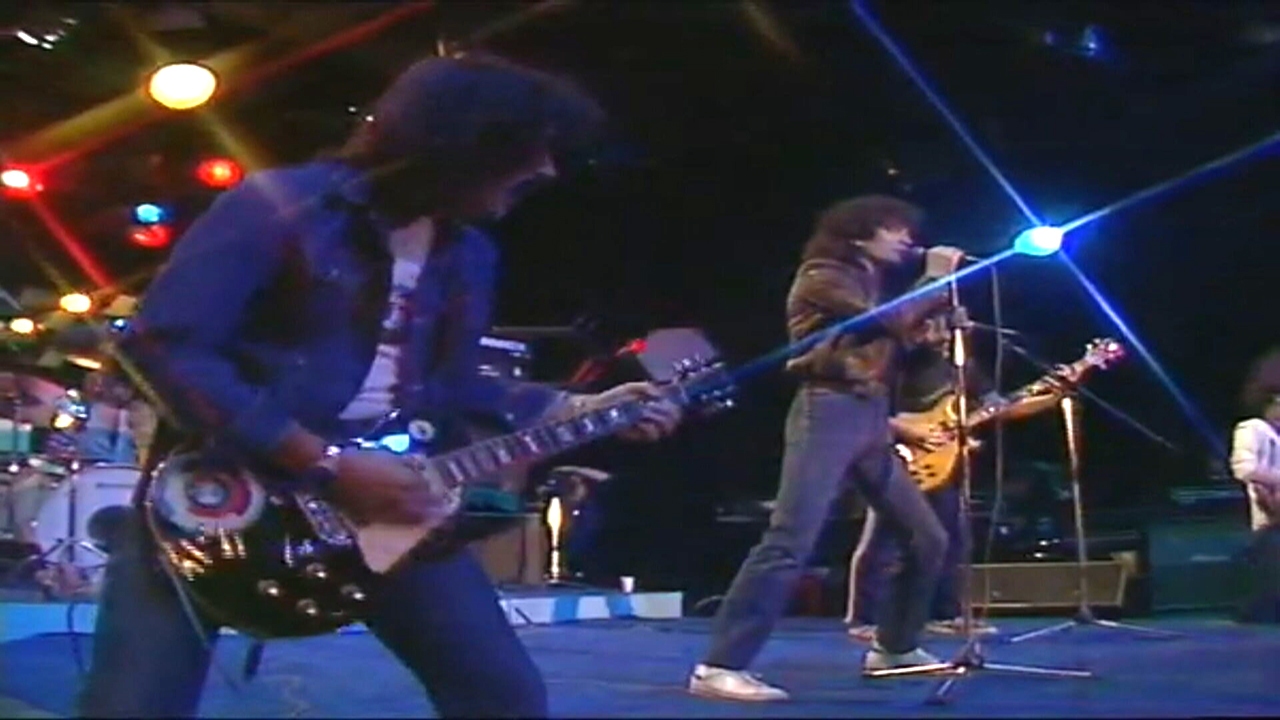 They had another brush with the big time in 1993 when their track Hair of the Dog was covered by Guns 'N' Roses, and various line-ups have continued to tour as Nazareth to this day.
Sweet remained their drummer until his death aged 51 from a heart attack during a 1999 tour of the United States.