A teenager who went deaf in one ear after an operation has become the first in Scotland to get a revolutionary hearing implant.
Ross Paterson, 15, lost the hearing in his right ear after vital surgery to remove a dangerous skin growth last year.
The schoolboy, from Dunblane, was left struggling to hear his friends and teachers in class every day and withdrew from his favourite hobbies.
But six months later, the new OSIA hearing device has been a game-changer for Ross, who said he was delighted to be the first to try it.
He told STV News: "It was pretty sore the first couple of days, I needed to wait for the swelling to go down and the scar is healing.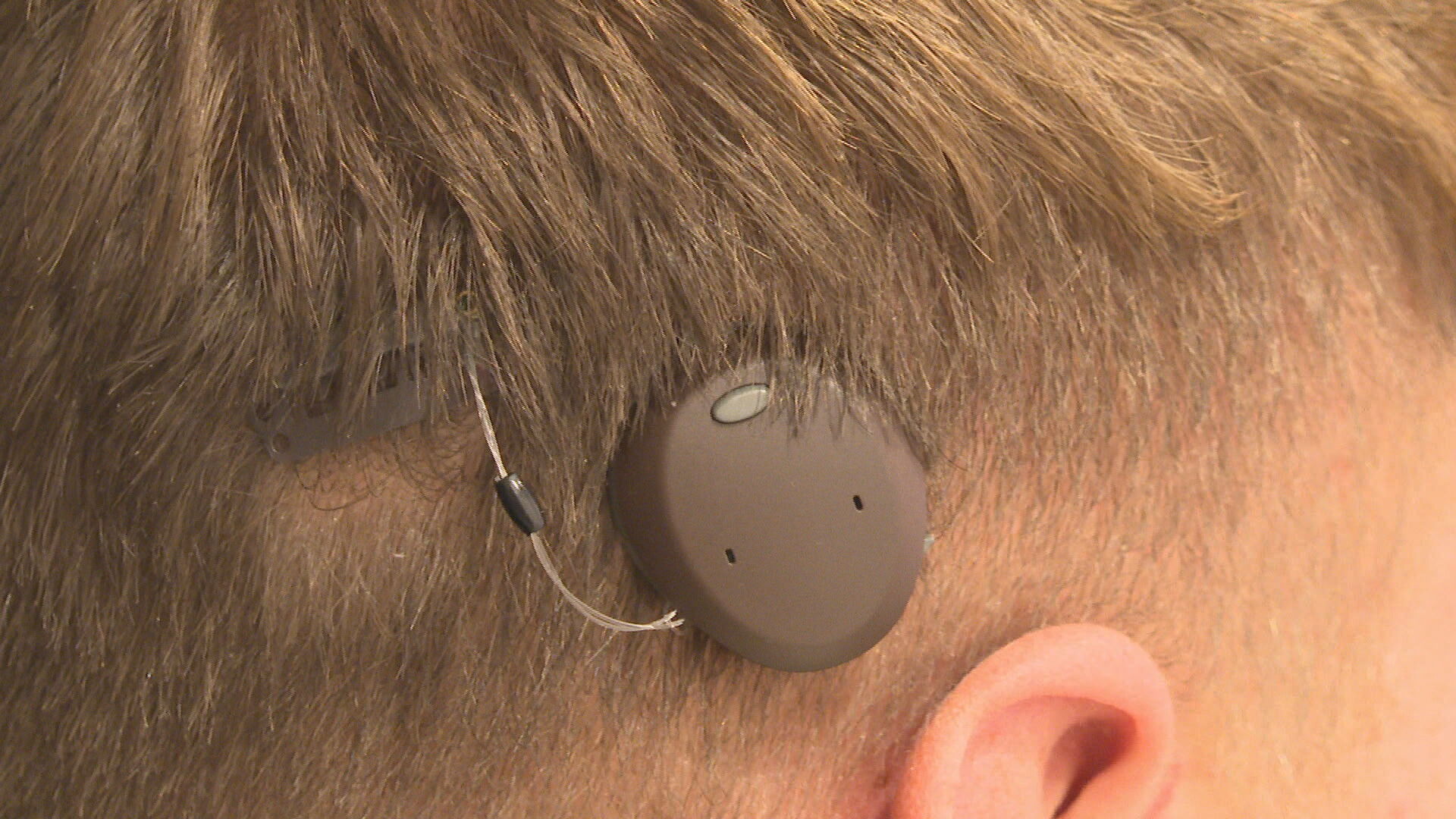 "I try to participate in PE as much as possible, go to the gym and do fencing and choir. I was pulling away from social situations, but now it's much easier for me to have a conversation.
"I'm very pleased to be the first and it's great to be having a lot of benefit from it."
The OSIA device is placed under the skin and sends sounds directly to the inner ear through the skull bone rather than through the canal, like traditional hearing aids.
It is less visible than other forms of bone-anchored hearing aid and leaves the skin mostly intact, reducing the likelihood of infection.
Bone-anchored hearing aids are usually recommended for young people who cannot use conventional hearing aids because their ear canal or the outside parts of the ear have not developed, or those who have a certain type of hearing loss.
Ross was plagued by ear infections growing up and, last year, a hospital scan revealed he had an abnormal collection of skin cells, known as a cholistheatoma, which was spreading to his inner ear and he was referred for urgent surgery.
The teenager was told by doctors after the procedure that his membrane had been damaged, which resulted in him losing hearing in his right ear altogether.
"It was a little bit of a shock, but I tried to stay positive and deal with it rather than try to change things which can't be changed," he said.
"It was better for me to get on with it and see what I can do. I still had one good ear to keep going."
But now he is getting the benefit from the implant and is enjoying a return to his normal life.
He added: "It was getting difficult to hear people out of my right ear and I was getting tired at the end of each day. It's much better now.
"I can physically feel it under the skin, but you can't really see it, so it doesn't really bother me.
"I hope other people who might need it come up and ask me about it. I'd be happy to explain how it works and help other people."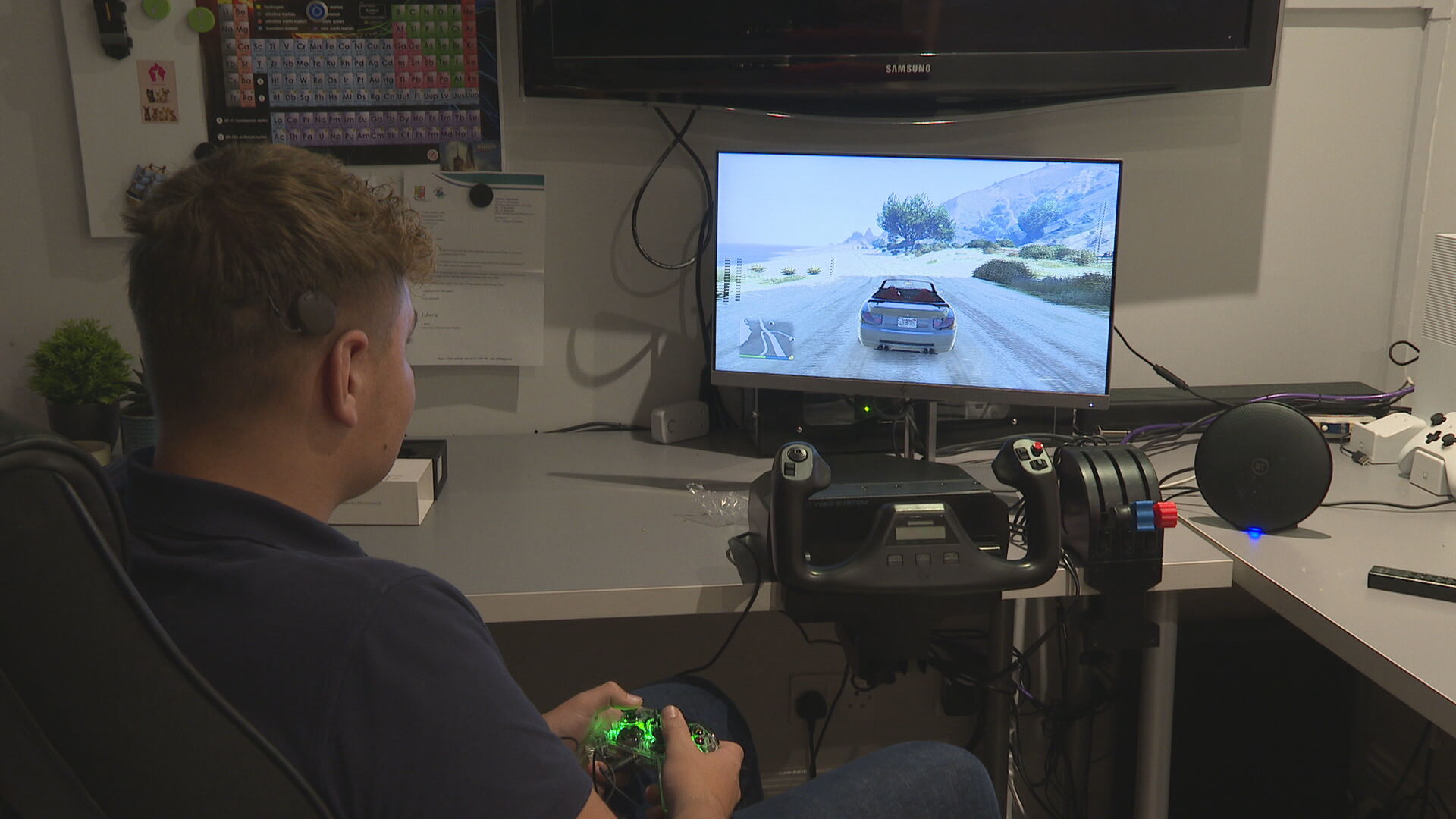 Ross' surgeon, Arun Iyer from NHS Lanarkshire, described the device as "life-changing" for people with hearing loss.
"It's a fantastic new piece of technology," he said. "There are fewer infections and problems, and you normally can't tell they have had anything done.
"It can be debilitating in the classroom and in social circumstances [for people with hearing loss].
"I'm very happy that we can help this young man carry on a normal life, which is fantastic. It has been a great honour.
"My aim is to see whether we can help more young people who would be suited to the implant."