Edinburgh's revamped St James shopping centre has reopened after five years of construction.
More than 40 stores began welcoming customers on Thursday morning, as did new cafes and restaurants.
The £1bn development – to open in stages over the next 18 months – will also eventually boast hotels, flats, a cinema and spaces to host public events.
Here's everything you need to know about the St James Quarter.
What's inside?
Lots of brands are opening Scottish stores for the first time, such as & Other Stories, Stradivarius, Bershka and Pull & Bear.
There's also a host of big fashion brands such as Calvin Klein, Carvela, Kurt Geiger and Tommy Hilfiger.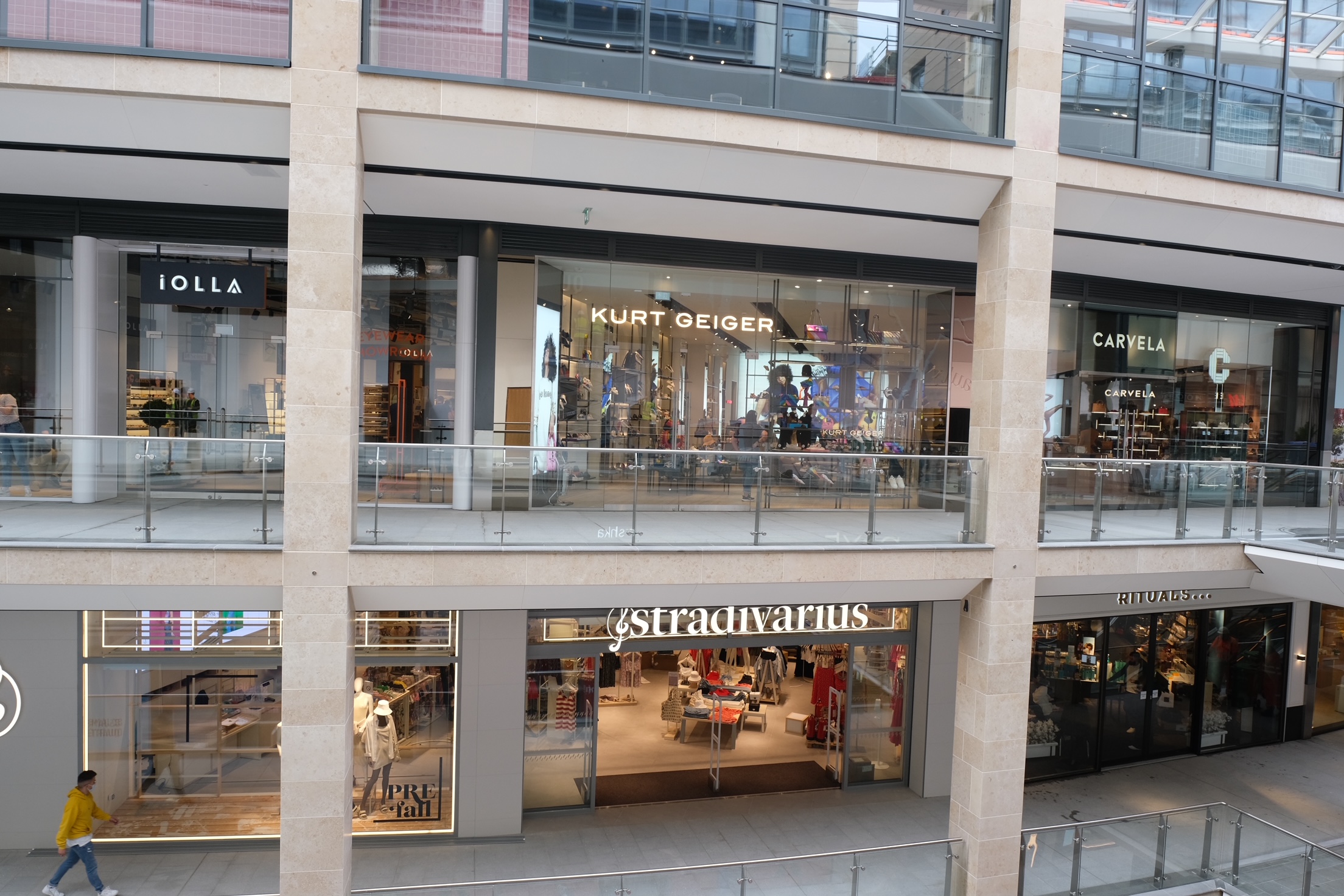 And there's plenty of well known high-street names with H&M, Next, Boots, JD Sport, Superdrug, The Body Shop and Zara all opening new branches.
Meanwhile, Lego is unveiling an Edinburgh-themed mosaic, while Iolla will offer an "experimental and interactive" showroom.
And the John Lewis department store remains where it's always been.
Can I have a full list of businesses opening today please?
Of course you can.
Here goes: Artisan Roast, Churros Baby, & Other Stories, Bank of Scotland, Bershka, Boots, Calvin Klein, Carvela, Dune, EE, Five Guys, Goldsmiths, Harajuki Kitchen, H&M, Hotel Chocolat, Iolla, JD Sport, John Lewis, Keihl's, Krispy Kreme, Kurt Geiger, L'Occitane, Lane 7, Lego, Mac Man, Mango, Miele, Next, O2, Omega/Breitling, Pandora, Peloton, Pull & Bear, Rituals, Russell & Bromley, Salerno, Sky, Sook, Starbucks, Stradivarius, Superdrug, The Body Shop, The Perfume Shop, Three, Tommy Hilfiger, Tortilla, Zara.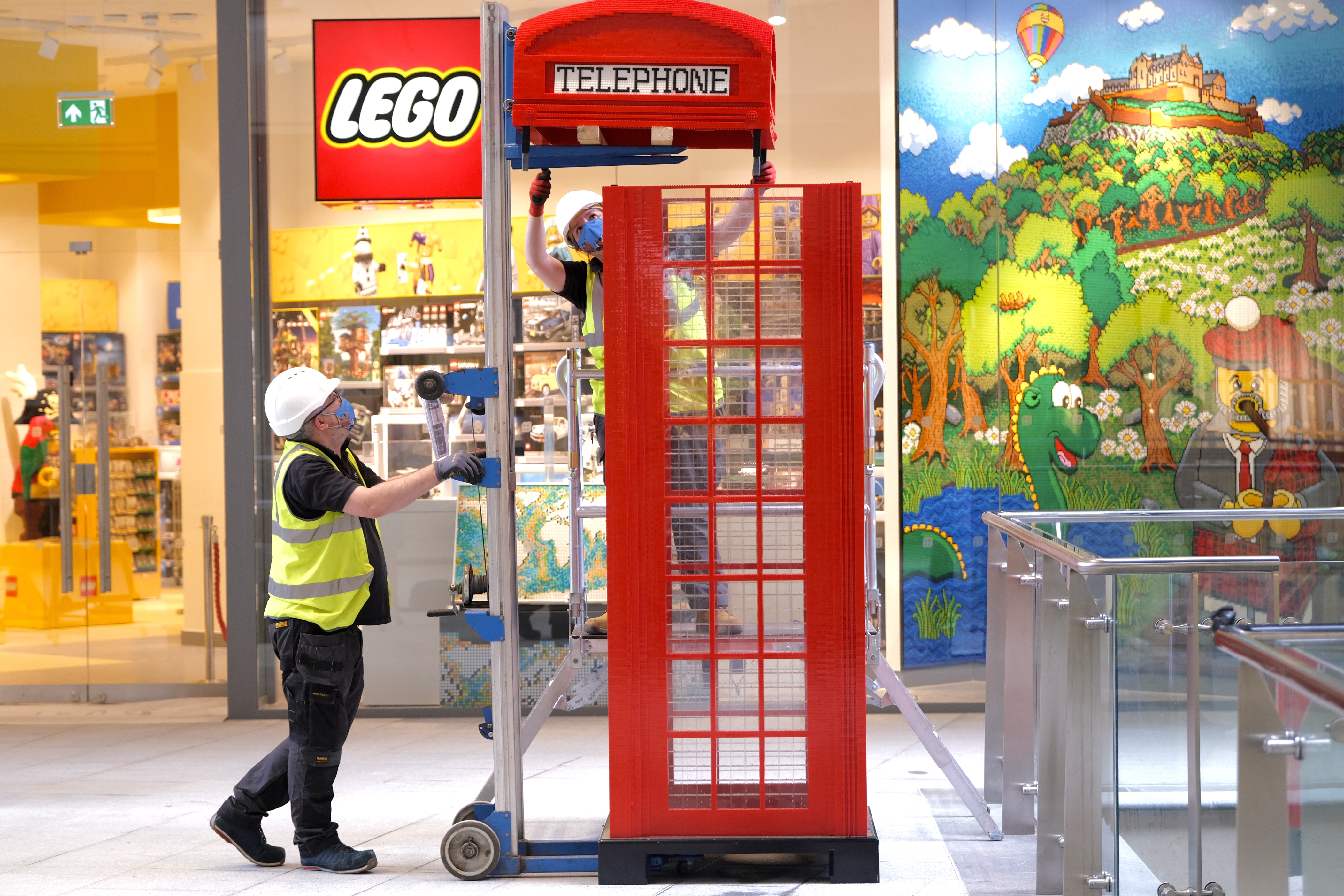 What's that on top?
That's the 'golden ribbon', a walnut whip-style topping to the 244-bedroom W Edinburgh hotel due to open later.
It's not been met with universal approval, having been given some rather choice nicknames by those who opposed it.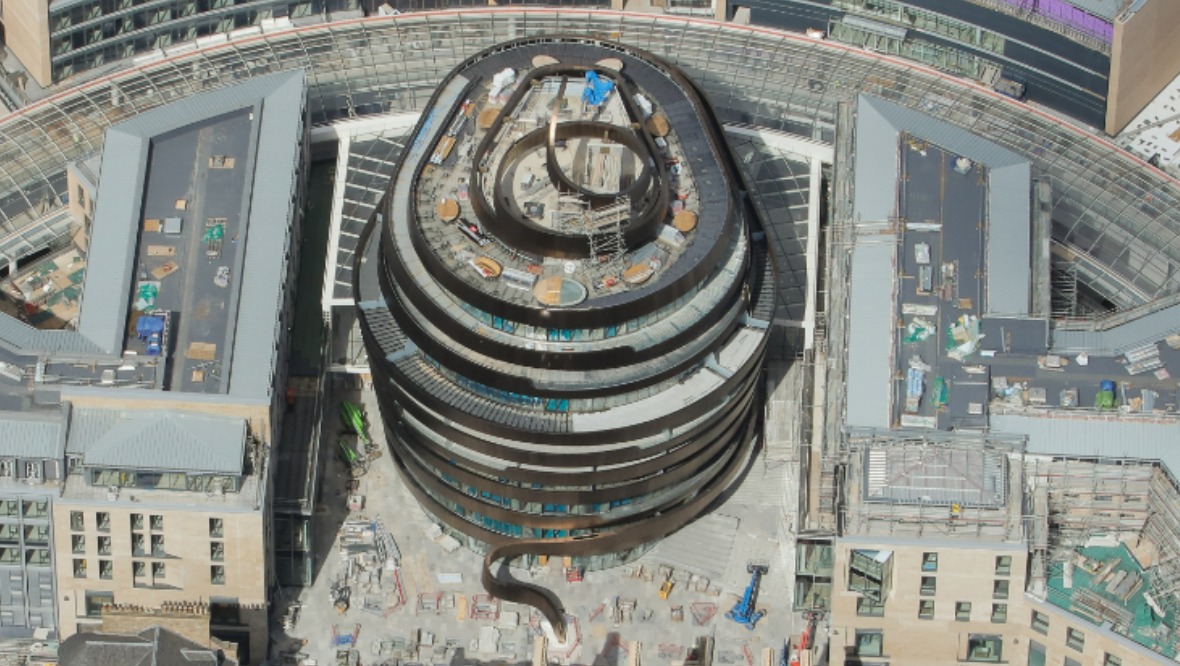 How big is the St James Quarter?
Pretty big – 850,000 sq ft to be precise.
It's been built using 17,378 tonnes of steel and has taken an estimated 2.8 million working hours so far.
13 cranes have been used to reshape the capital's skyline, with some towering 88m above the city streets.
Tell me about the flats and cinema
The St James Quarter will eventually feature 152 flats, known as 'New Eidyn apartments from Native Land'.
Residents have been promised "stunning views" from their 'gardens in the sky' and a concierge service.
They won't come cheap, though, with some flats expected to cost more than £1m.
As for the cinema, once the "boutique" five-screen Everyman opens, film lovers will be able to kick back in "indulgent" sofas to enjoy the latest releases.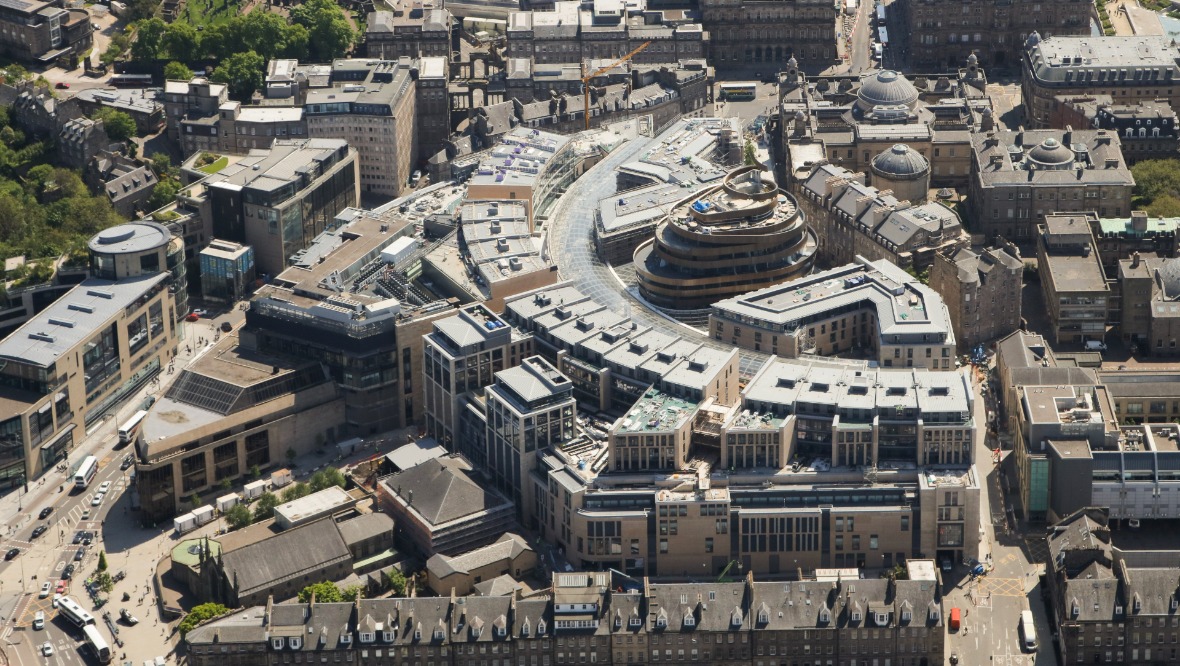 'A momentous occasion'
The St James Quarter is opening a year later than originally planned – a delay blamed on the pandemic.
Director of development Martin Perry said the reopening on Thursday was "just the beginning".
He said: "The brands and experience that we have welcomed today demonstrate our commitment to delivering a curated destination for the people of Edinburgh.
"We are now looking forward to continuing on our journey to deliver a truly mixed-use destination of the future as we welcome more brands, leisure, and our new neighbours."