A dog has gone viral on social media after ripping off a letterbox and chewing through the front door of its home in Fife.
A stunned passer-by snapped the pooch popping its head through the middle of a chewed door on Croftangry Road, Kelty.
The picture appears to show a hole where the letterbox of the uPVC door should be – and the animal attempting to make a break for it.
UPDATE: Family reveals 'big softy' dog who chewed through front door has left them with £300 bill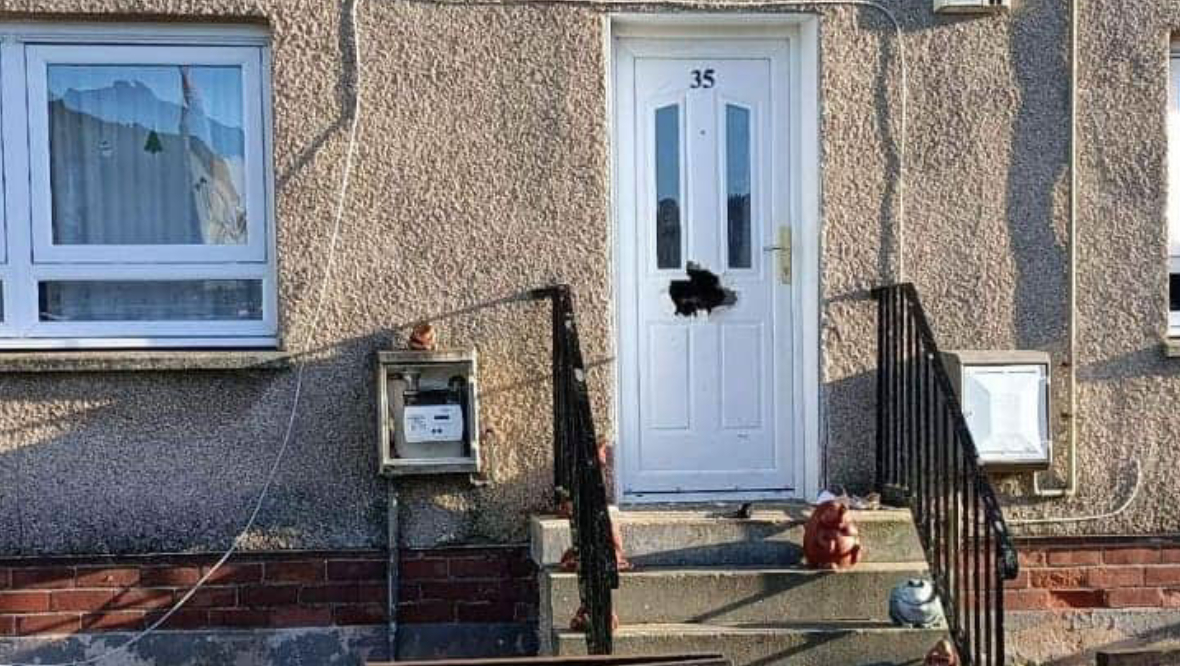 Owner Suzanne revealed her son got a call from a passer-by who informed him "your dog is chewing his way through the door".
She told STV News: "It was Thursday morning. We went out to drop the kids off and left the dog in for half and hour.
"He started at the letterbox, ripped that out, and got to work on the rest of the door.
"He just missed his mummy.
"I think the postman walked by but avoided going to the door."
The image went viral on social media, with many locals revealing they passed the freedom-hunting dog on their daily commute.
Rhiannon Lowe said: "I walked past it going to the nursery was just sitting with its tongue out looking about!"
While Paula Grady added: "I waked passed with my dog the other day and thought it was going to break through the window!"