A group of orphaned Ukrainian children have safely arrived in the UK thanks to the help of a Hibs supporters charity.
The 52 children from Dnipro arrived at Heathrow Airport in London on Wednesday evening alongside their carers.
They will soon travel to Scotland where they are to settle in Callander in Stirling, where the group will remain together.
The group were originally due to fly from Poland to London on Monday but were held up due to paperwork problems.
However the children were granted permission to enter the UK on Tuesday evening by the Home Office following the delay.
The rescue mission was organised by Dnipro Kids, which was set up following a Hibs European match in Ukraine almost two decades ago.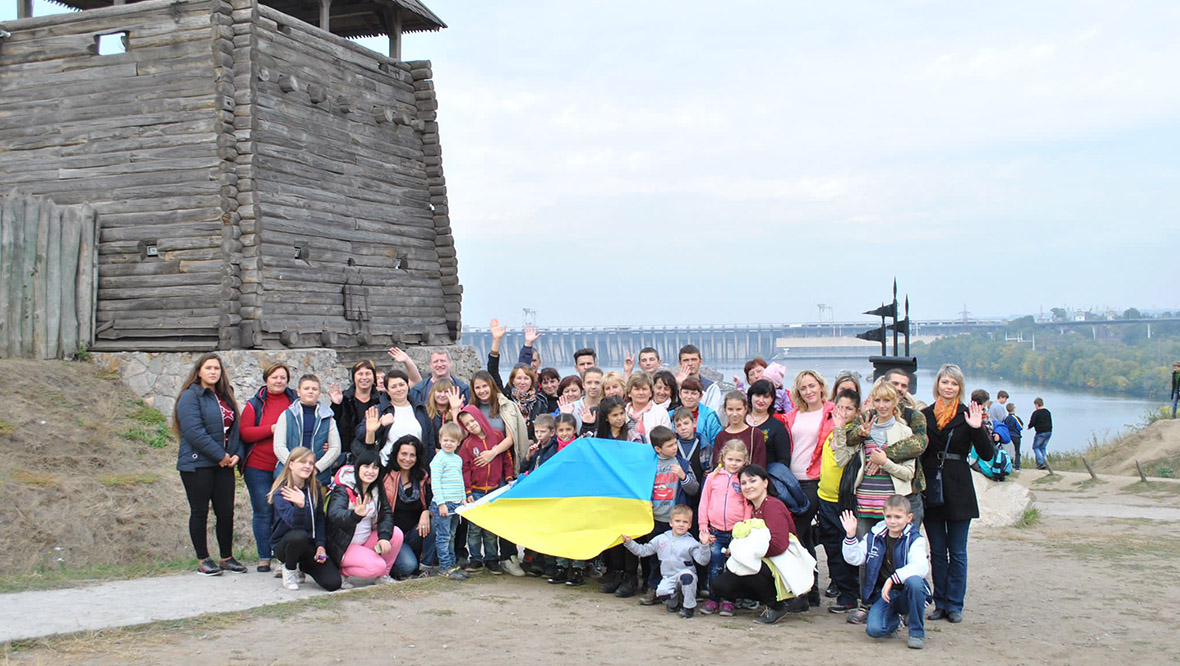 Some fans presented gifts to local orphanages during their visit in 2005 and were moved to do more following Russia's invasion of Ukraine last month.
The city of Dnipro, Ukraine's fourth-largest, has been hit by intense Russian shelling since the invasion began on February 24.
Charity workers helped transport the children from Ukraine into Poland almost two weeks ago in a bid to move the youngsters away from the conflict.
The orphans were staying in accommodation in Znin while awaiting permission from the Home Office to travel to the UK.
On Wednesday evening, SNP Westminster leader Ian Blackford announced the chartered Virgin Atlantic flight had taken off with the children on board.
Virgin Atlantic crew members wore special badges with phrases translated from Ukrainian to English, to help the children communicate with staff to order items such as juice and sweets.
Staff also wore ribbons in the colour of the Ukrainian flag to show their support.
Robert Brown from Dnipro Kids said it and Stirling Council were "committed to giving the children a wonderful time so that they can escape the trauma of what they've been through, and we can turn their experience into an adventure they'll remember for the rest of their lives".
The youngsters are expected to spend a number of weeks in the Callander area before moving to Edinburgh.