An art exhibition in Edinburgh is showcasing the talents of those with disabilities, including Scots with sight impairment.
The artists unleashed their creative side when the Covid-19 pandemic forced their usual activity groups to close, stopping them from being able to socialise with family and friends.
The exhibition, featuring photographs, paintings and pottery, has been organised by charities Art Squat and Visualise Scotland.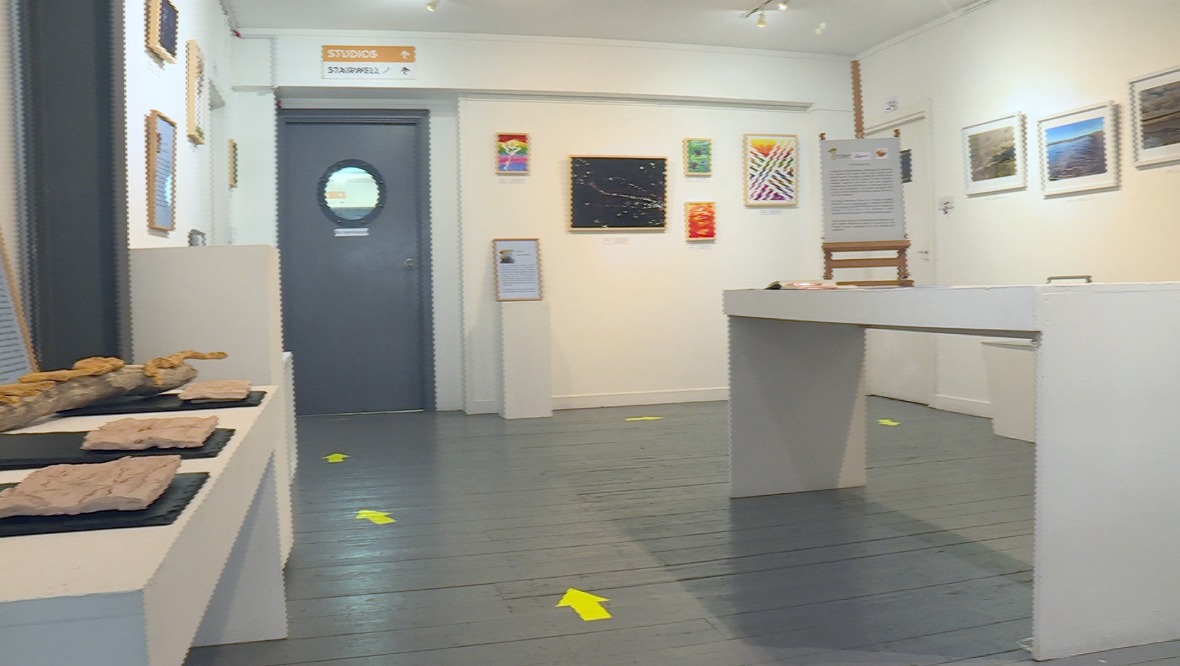 Helen Brown, CEO of Visualise Scotland and a trustee of Art Squat, said: "Over the lockdown period the people we support have been much more isolated than previously and not been able to see their family and friends the way they would normally.
"And I think we've all felt the effects of the pandemic, and I think this art exhibition was just a way at looking at the things people could do during the lockdown to really celebrate their talents and develop their creativity."
Alan Armstrong, who supports visually impaired artist Glen Harkess, suggested the pair start painting together when he realised lockdown boredom was impacting Glen's mental health.
Alan, who has been an artist for more than two years, said: "It's good therapy for me and I tried it out as a little tester, and the joy Glen gets from it, you just see a difference in Glen when he's doing art. It's happiness, it's joyful and it's productive for him."
The dynamic duo have enjoyed the freedom to use different techniques to paint, including using sponges, a bottle swinging from a shower curtain and using their hands, which Glen said feels "soft" when he touches it.
Robbie Dalgleish has been exploring pottery, after painting a series of pictures for Mother's Day.
Along with his support worker Anna Przybycien, he's been taking inspiration from trips to the beach and recreating some of the sculptures he's felt whilst enjoying the fresh air.
Anna said: "I can see the difference, especially during the workshops when he's really, really happy, and he loves touching everything.
"He loves the different shapes and different structures that are actually for his hands."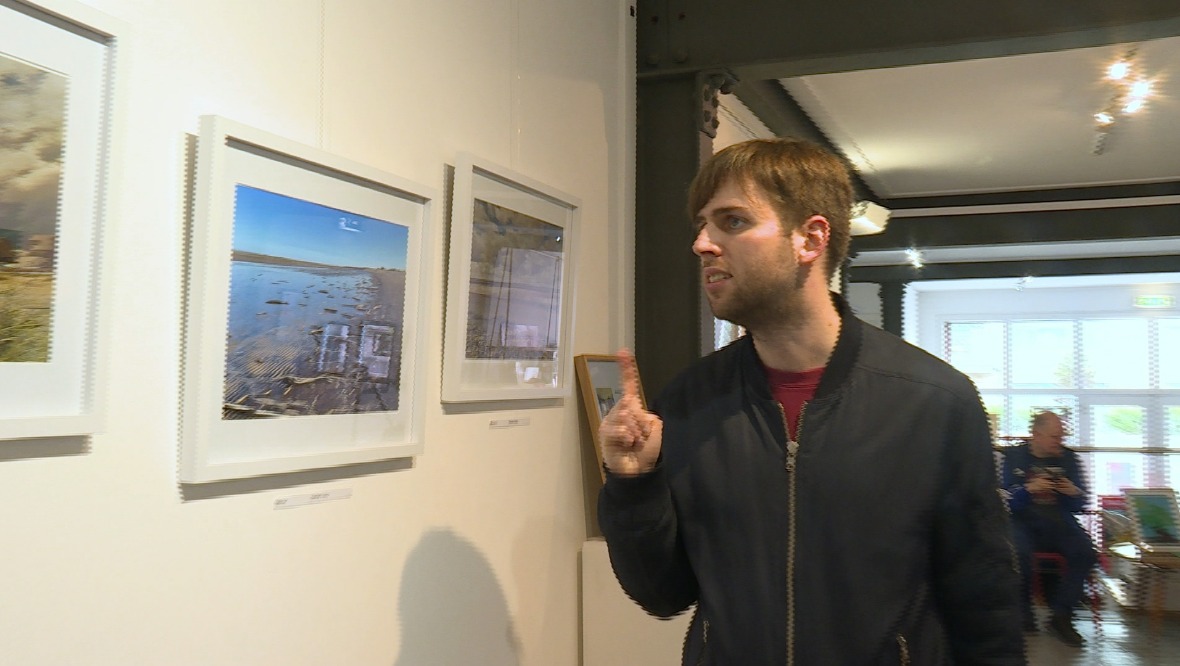 Daniel Foley, who has autism, has been a keen photographer from a young age.
Along with Robbie, he has also been enjoying going to Musselburgh Beach and taking photographs of the things he sees.
He said: "Me and Anna [take pictures] on my phone.
"It makes me feel happy. [I've taken pictures of] my shadow and the geese. They were flying and I thought this was a good opportunity."
The We Visualise Art exhibition will be on display this weekend at Coburg House in Leith.